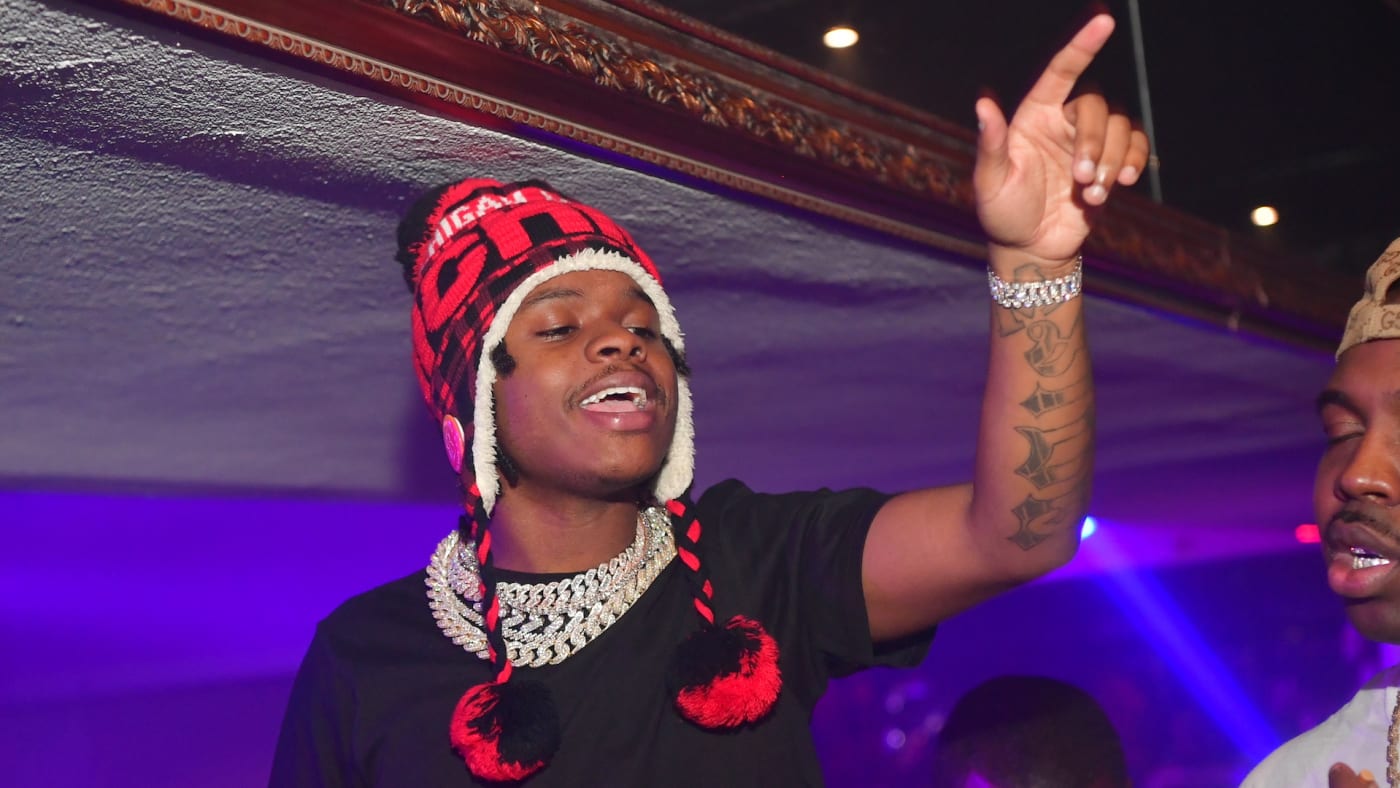 A clip from popular TikTok user La'Ron Hines starring 42 Dugg has gone viral, after Hines asked the rapper his trademark question—"Are you smart?"—and got a surprising response.
In the video, when Hines lobbed the question to Dugg, he immediately said, "No."
"You supposed to say yes, bro!" Hines said, asking again, "Are you smart?"
"No, again," Dugg said, before adding, "Nah, I'm just playin'." Hines then asked Dugg to finish a bar from his song "We Paid": "Before I go broke like Joc…"
"Rob me a broke ass bitch," Dugg finished, though he ended up misquoting himself. The lyric on the track actually goes, "'Fore I go broke like Joc/Fuck with that dog like Vick.
Hines became famous for sharing videos of himself quizzing preschoolers, asking if they're smart, among other straightforward questions. The kids' entertaining answers are often a huge hit on social media.
Hines' celebrity version of the series also included Kehlani, who, unlike Dugg, said "yes" to being smart. When he asked the artist to finish a lyric from her 2016 song "Distraction," she was ecstatic to learn Hines can sing.
42 Dugg recently dropped off his latest project Free Dem Boyz, which features EST Gee, Rylo Rodriguez, Future, Lil Durk, Roddy Ricch, Fivio Foreign, and Rowdy Rebel, and opened at No. 4 on Billboard's Top R&B/Hip-Hop Albums Chart.