Authorities informed that at least two people were killed and twelve were injured in a shooting that occurred at a Kroger grocery store. Police forces have been quick to the scene, but found the gunman lying dead. They believe that he committed suicide, but not before taking 2 other people with him. 
Survivors and eyewitnesses say that they could hear loud gunshots coming out of the Kroger located in Collierville. It's a small town located just thirty miles east of Memphis.
After the police got to the scene, they say that they could find people hiding in locked offices and in freezers. As CPD's Chief officer, Dale Lane, puts it, people were doing anything that was possible to hide. He stated that they even extracted one of the employees from the roof of the store.
He condemns the scenes, and added that despite of the fact that the scenes that happened were horrifying for the witnesses, the community they've built is strong and that they believe in their police forces!
Another worker, Glenda McDonald, who works in the floral department of the grocery store, stated that even though she wasn't injured she was visibly shaken. She told us that she heard a loud "Bang" coming out of the store just as she was walking out of the back office to the counter. 
She didn't think twice about it, she started running for the door. McDonald left all of her possessions in the store and ran away… I mean who wouldn't!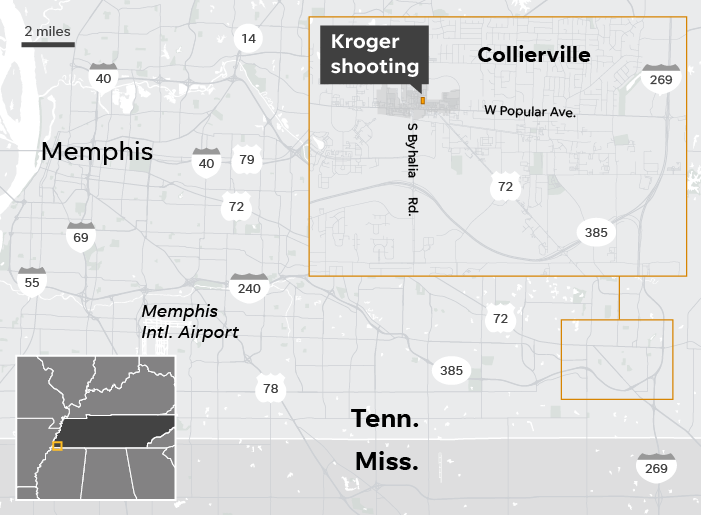 McDonald said that she didn't know how many people were injured and killed, but she saw a bagger and customers getting shot while trying to flee the scene.