American singer Jordin Sparks looked all shades of gorgeous while posing in a beautiful floral mini-dress in new pictures she shared with her fans on Instagram. 
American singer Jordin Sparks has come a long way in her music career since coming into the limelight in 2007 after winning the sixth season of "American Idol."
Sparks was just 17 when she won the "American Idol," making her the youngest winner in the history of the music series. Since then, she has come of age and has released many hit songs, including the much-heralded "Battlefield." 
Sparks has always carried her fans along in all her musical exploits and successes, and they have also supported her. She regularly shares pictures and videos of her personal moments and public appearances on her social media pages. 
Recently, she made a post on her Instagram page and shared five lovely pictures of herself in a dark blue floral mini dress. She also rocked long brown hair and wore makeup. 
In the first snap, she looked at the camera and smiled most beautifully, revealing her perfect set of teeth. In the second photo, the singer looked more serious as she posed, looking to one side.
Her mini dress also featured a plunging V-neckline and revealed her beautiful skin and part of her cleavage. In the third picture, she posed as though she was buttoning her sleeve while giving the camera a side-eye. 
The fourth snap showed Sparks all smiles while posing in front of a backdrop. The last picture in the post showed the entire length of her dress. In the snapshot, she seemed to wave at the camera while looking in a direction. 
The 31-year-old mother of one said she is content with having only one child.
Her gorgeous mini dress stopped just above her knee, revealing her beautiful legs and lovely skin. In the post's caption, Sparks wrote: 
"Happiness is a direction, not a place🤍."
The singer's fans took turns hailing her beauty and stunning appearance in the pictures she shared. One of them called her beautiful, while another person said she is a "hottie." 
The fans are right in many ways, as the pictures Sparks shared showed she still maintains her lovely figure, which she did not find easy to come by. 
Sparks has been able to keep a fit figure and stay off excess weight by eating two lunches a day. In 2014, she revealed she decided to prioritize her health after getting really sick in 2012 and telling herself she should not be feeling that way. 
She stuck to that mindset and stayed lean by focusing on good nutrition. Sparks revealed she takes protein shakes for breakfast and eats lunch twice a day to quell any hunger pangs. She also takes light dinners.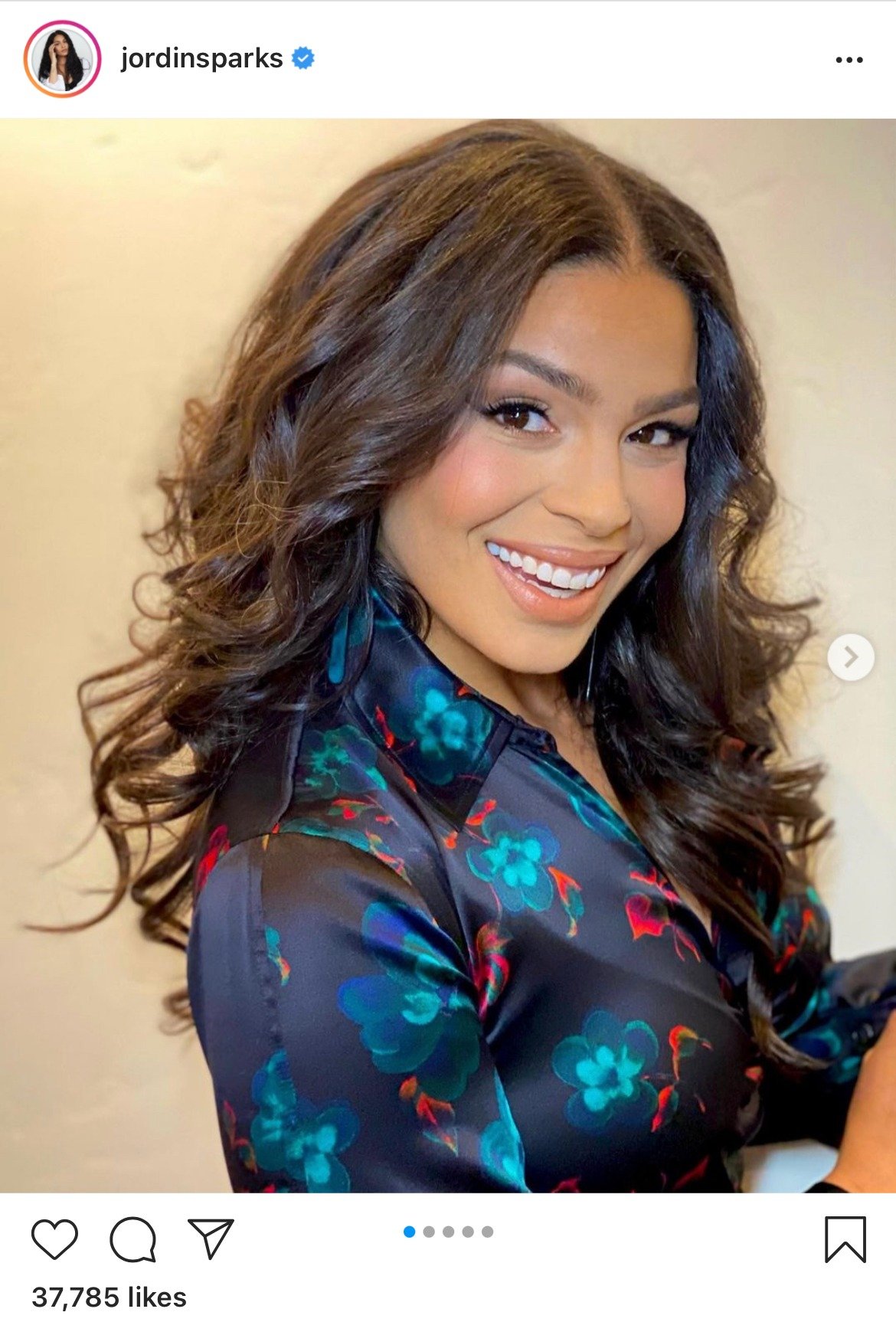 While keeping to a healthy lifestyle, Sparks has also continued to soar in her career. Although she is known for her music, she also has a rich acting career and has starred in many films. 
On August 10, Parade reported that Sparks would make her Hallmark Channel debut by starring in a new Christmas movie, "A Christmas Treasure," which will premiere later in the year. 
In the film, she will portray Lou, a writer returning to her hometown of Pine Grove. Lou discovers her granddad's journal and now ponders whether she should return to New York to continue her writing career after the holidays or stay in her hometown to manage her family-owned local newspaper. 
Sparks recently celebrated the 12th anniversary of the release of her "Battlefield" album. Sparks released the album on July 17, 2009, when she was 19. The album was a massive success and was a huge part of the pop music scene for a long time. 
To celebrate Battlefield's 12th anniversary, Sparks shared several pictures of the album's art cover. In the post's caption, she wrote: 
"GUESS YOU BETTER GO AND GET YOUR ARMOR!! I couldn't let this week go by without giving some love to this masterpiece. I sang my lil 19 year old heart out!"
Spark's most recent music release came in February 2021 with "You Still Think Of Me." In the emotionally intense song, she sings about how she still has a hold over someone. 
Sparks is married to Dana Isaiah, a fitness model. The couple tied the knot on July 17, 2017, and welcomed their first and only child, a son named Dana Isaiah Jr., on May 2, 2018.
In a chat with People in November 2020, the 31-year-old mother said she is content with having only one child, saying she and her husband are done and good. 
Sparks loves her adorable son with all her heart and does all she can to keep him happy and active. He is more than enough for her.