3 mins read
Are Jessenia and Ivan Still Together After 'Bachelor in Paradise'?
Spoiler alert: This article contains potential spoilers for Season 7 of Bachelor in Paradise.
Season 7 of Bachelor in Paradise kicked off on Aug. 16 and the competition is heating up quickly. Along with Grocery Store Joe and Serena Pitt, several other contestants have coupled up — including Jessenia Cruz and Ivan Hall, who made a connection early on in Season 7. But things went left after a new group of guys arrived on the island and changed the game entirely.
Are Jessenia and Ivan still together after 'Bachelor in Paradise'?
Jessenia and Ivan hit it off instantly, so it was no surprise that Ivan gave her his first rose. In early episodes of Season 7, the couple bonded over their shared interests and experiences as people of color. According to Jessenia, who appeared on Matt James' season of The Bachelor, she received a slew of hate mail on social media upon returning home.
"I'm aware I've always been a person color, but to then go home and have to face all these really scary, really nasty messages online where people were just outright racist towards you. I had never experienced that type of racism until after the show," she tells Ivan, who apologizes for what she experienced.
Article continues below advertisement
The two later share a kiss, which seemingly left Jessenia enamored — that is until a few new contestants entered the competition. Among the new arrivals are Chasen Nick, Chris Conran, Thomas Jacobs, and Riley Christian. While Riley causes a rift between Maurissa and Connor's budding relationship, Chris enters the competition with his sights set on Jessenia and ends her relationship with Ivan for good.
Article continues below advertisement
Jessenia ultimately dumps Ivan for Season 18 'Bachelorette' contestant Chris Conran.
Jessenia and Chris later go on a double date that includes a steamy makeout session, which makes Jessenia doubt her previous connection. Jessenia tells Chris in the episode, "I feel good about [Ivan], but there's just one thing missing that I'm trying to figure out still. It's weird because you seem to fill that missing thing."
Meanwhile, Ivan has no idea that he's about to get dumped. He tells his castmate, "If I told her that I did kind of want to be more exclusive, I feel like she'd be on board with that instantly, to be honest."
Article continues below advertisement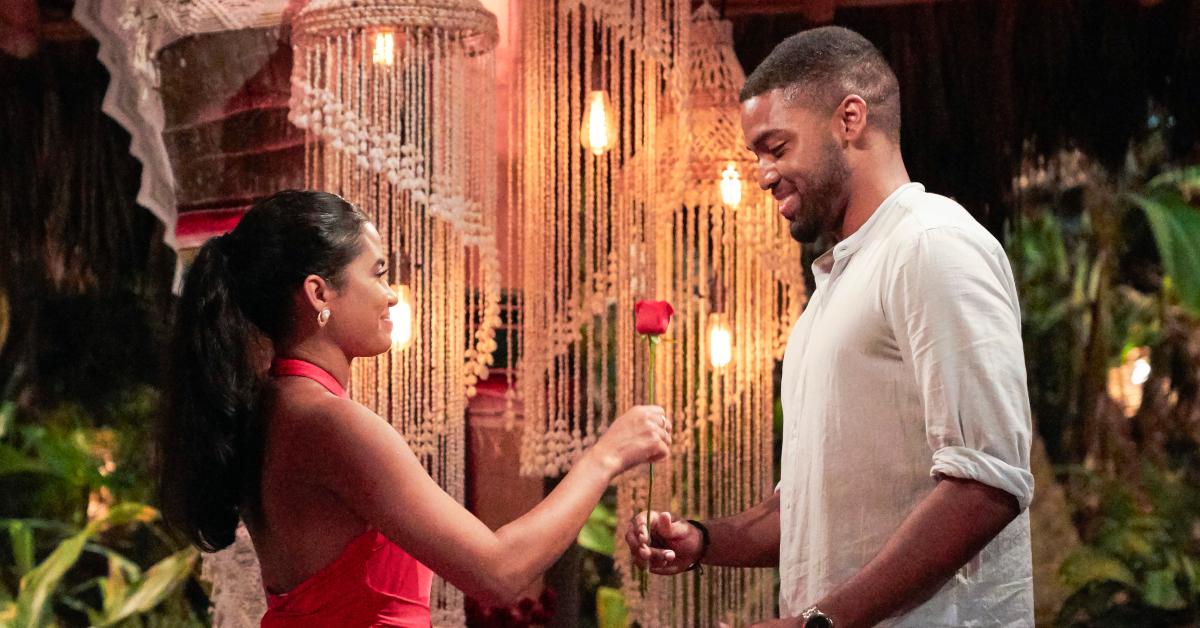 It isn't long before Jessenia breaks the news to Ivan, who soon realizes that he's at risk of being sent home. She tells Ivan, "I feel so comfortable with you, but there's, like, this spark that I've been looking for and I'm not sure if it's there yet. … But with Chris, like, I feel that spark."
According to spoilers, Jessenia ultimately gives her rose to Chris and thereby ends her relationship with Ivan. Both contestants wind up being sent home, but they do not leave paradise together. Unlike Brendan Morais and Pieper James, they have not been seen together since the show stopped filming.
You can tune into new episodes of Bachelor in Paradise every Monday and Tuesday at 8 p.m. EST on ABC.