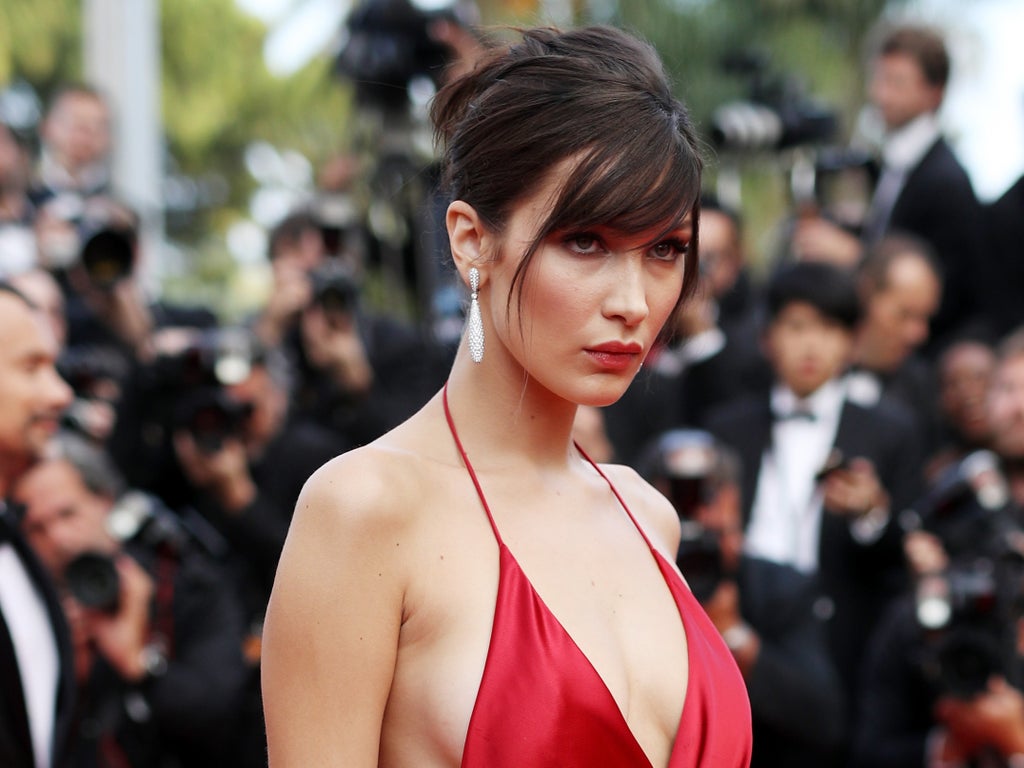 Model Bella Hadid is not unfamiliar with sporting daring, bold outfits that make a statement on red carpets and at film festivals such as the Cannes Film Festival. But to this day, there is one outfit in particular that she wore that she still thinks about.
In a recent interview published to Vogue's YouTube channel, the model took a trip in time as she flipped through a book showcasing some of her most iconic fashion-forward moments.
She first took a look at her first Met Ball in 2015, which was themed "China: Through The Looking Glass." She went with Topshop and wore a short black dress with a slight cutout in the chest area, a slit on the left side, and what appears to be a giant patterned flower stitched onto the dress.
"I remember I went to the fitting and realised I had no shoes, so I went to Saint Laurent myself and got these gold and silver platform heels, which I still have today," Hadid said about the ensemble.
But when she was faced with a photo of herself wearing a sleeveless, red Alexandre Vauthier dress at the 2016 Cannes Festival that incorporated a plunging neckline and deep slit in the side that went all the way to her hip, she felt "embarrassed."
Hadid noted that it was a supposed "iconic red dress moment" but couldn't help but feel anxious about it.
"I was nervous in this dress. I look very sexual and all these things," she said.
She continued: "I was still nervous about cameras and nervous about having a lot of makeup on."
Hadid went on to say that the dress, despite how beautiful it appeared, didn't fit her general style, which gave people an inauthentic view as to who she is.
"It's just, again, doesn't feel so much like me, and I think that this was the start of the 'Bella' persona that everyone sees of me. That's my alter ego. That's Belinda," she said while noting that the "alter" is va-va-voom."
In another interview, Hadid spoke to Vogue again about feeling like there were two versions of herself and social anxiety. She said that she felt a degree of pressure to portray herself as a "sexbot" in the early stages of her career.
"It's like there were two Bellas — me, this person in the process of figuring out who she was, and 'Bella Hadid' the alter ego, who was, I dunno, a sexbot who goes out every night?" she told the outlet.
Hadid then went on to say that she doesn't want to continue boxing herself in. "I definitely feel like I'm allowed to speak," she added.