Spoiler alert: This article contains spoilers for Episode 4 of American Horror Story: Double Feature.
Going into the fourth episode of American Horror Story: Double Feature, it was natural for us to think that Provincetown had always had its secrets, vampires, and little black pills. But, as we learn, it wasn't always that way.
Once the chemist comes to town, everything changes for Provincetown and its inhabitants. Mickey (Macaulay Culkin), who we thought was just a tweaking squatter until recently, turns out to be Provincetown's catalyst for change. Not just that, but he changes Belle Noir's (Frances Conroy) life too.
As far as we knew until Episode 4, Belle Noir is the queen of Provincetown and the black pill. She's a force to be reckoned with; she has flair, charm, and a cunning disposition. And when we meet her, she's one of the most famous and award-winning writers of all time. But how did she get this way? Well, Episode 4, titled "Blood Buffet," explains who Belle Noir really is and what motivates her.
Belle Noir, played by Frances Conroy, is one of the most intriguing and complex 'American Horror Story' characters.
Not only is Belle our favorite character this season, but she's also one of our all-time favorite American Horror Story characters. And Episode 4 really seals the deal. We just love this powerful and enchanting woman in her sixties and are drawn to the depths of her moral turpitude.
But, in "Blood Buffet," we learn that she wasn't always like this. Frances Conroy's performance accentuates how the Belle Noir we know and love was always lurking behind the meek woman she once was.
Article continues below advertisement
Episode 4 of American Horror Story is a flashback episode — we see the chemist (Angelica Ross) come to town. She meets Mickey and asks him to find subjects for her human test trials.
At the same time, Belle comes to Provincetown on a book tour for her self-published book, Martha's Cherry Tree: a raunchy retelling of Martha and George Washington's relationship. From the portion she reads aloud at the book signing, we can tell that she has real talent.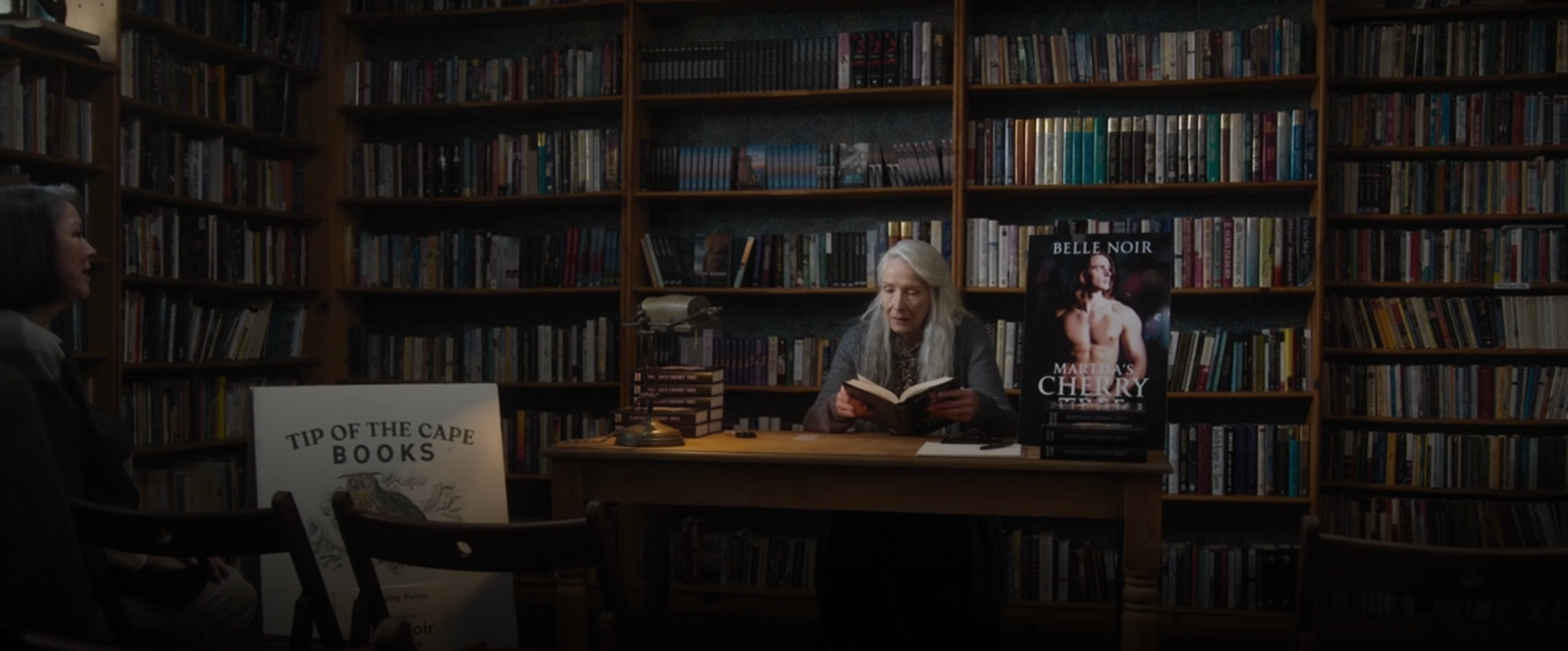 Article continues below advertisement
But her husband, Ray Cunningham, disagrees. He's abusive and adulterous. He repeatedly tells Belle (whose real name is Sarah Cunningham) that she's boring and weak. After forty years of marriage, Belle's discontent with her homely existence leaks onto the page — with one sultry and salacious tale after the next.
And, when Ray refuses to spend an evening with her, Belle meets Mickey and finds a way out of her misery.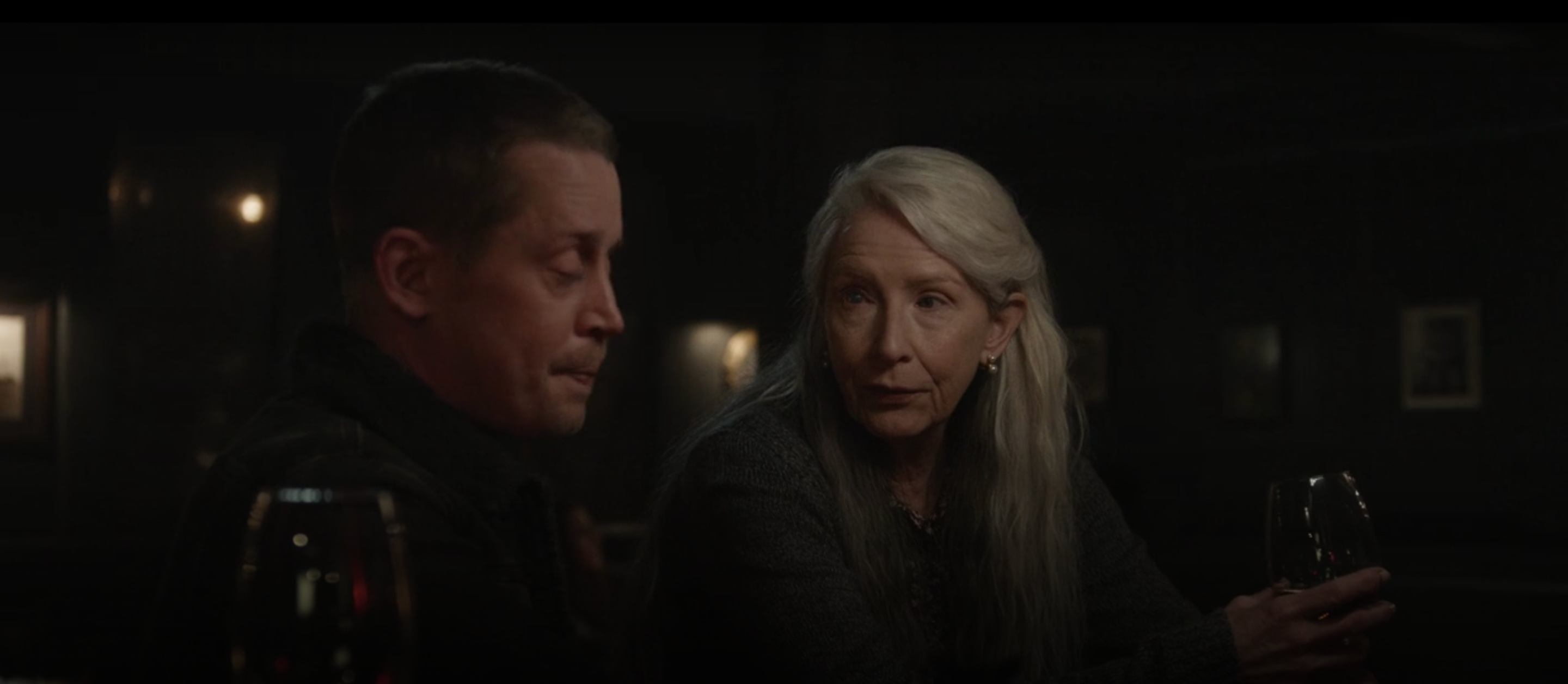 Article continues below advertisement
Mickey teaches Belle to snort meth, and uses this as a gateway to introduce her to the black pill. She's instantly drawn into the high and the power of the black pill. It transforms her into a woman of bloodlust; it brings out her inner devil.
Episode 4 of 'American Horror Story' makes Belle Noir's motivations clear.
While we have no complaints about a one-dimensional vampiric Belle Noir, getting a peek into her complexities is much more fascinating. It's clear from the get go that she's motivated to prove her worth and passion for writing.
One thing that's clear about every talented person who takes the pill: they have undeniable passion with or without it. But, unlocking the extent of their creativity behind the passion is what takes them to newer heights in their crafts.
Article continues below advertisement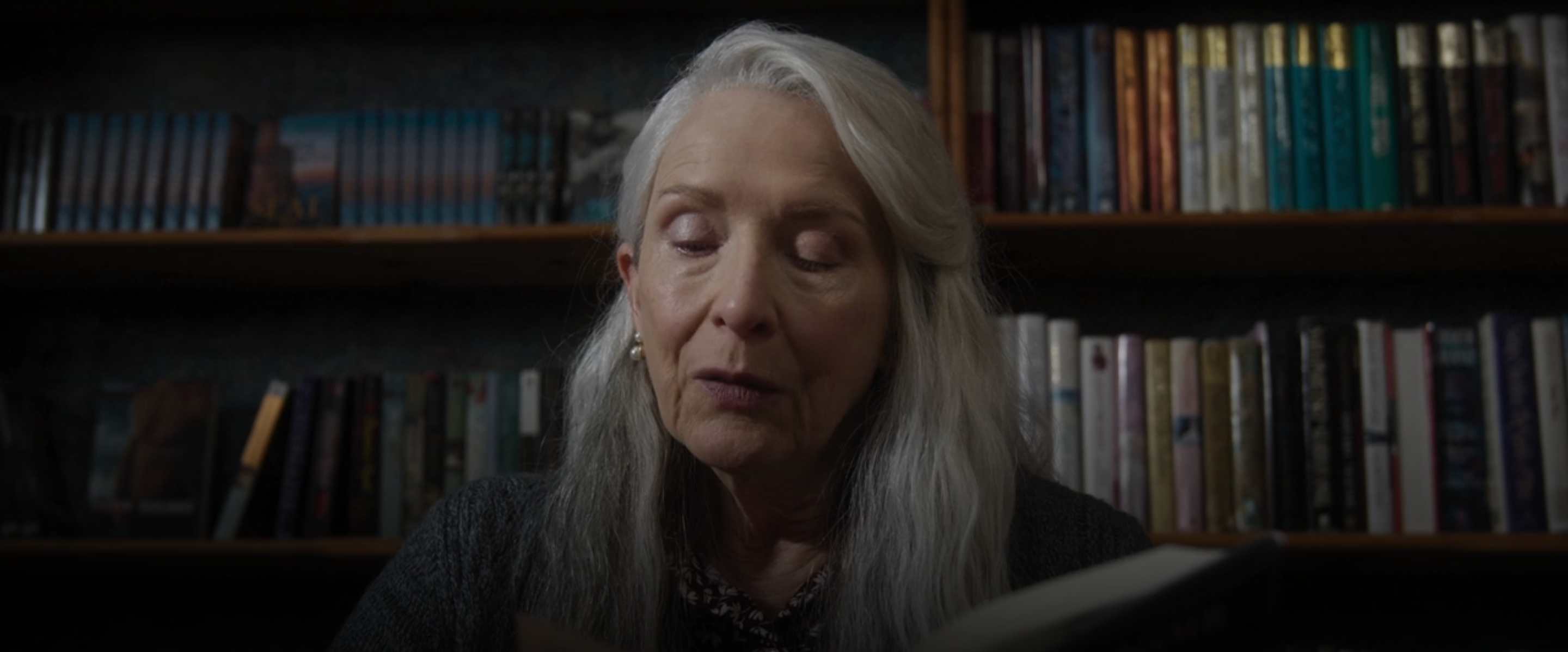 After retirement, Belle decides to become a writer. She believes in herself, but her husband's disdain toward her motivates her to reinvent herself. She explains to the chemist that when her husband belittles and mocks her, she's driven not only by rage, but also by a bloodlust to slit his throat and drink his blood. Thus, Belle leaves Sarah Cunningham behind.
Article continues below advertisement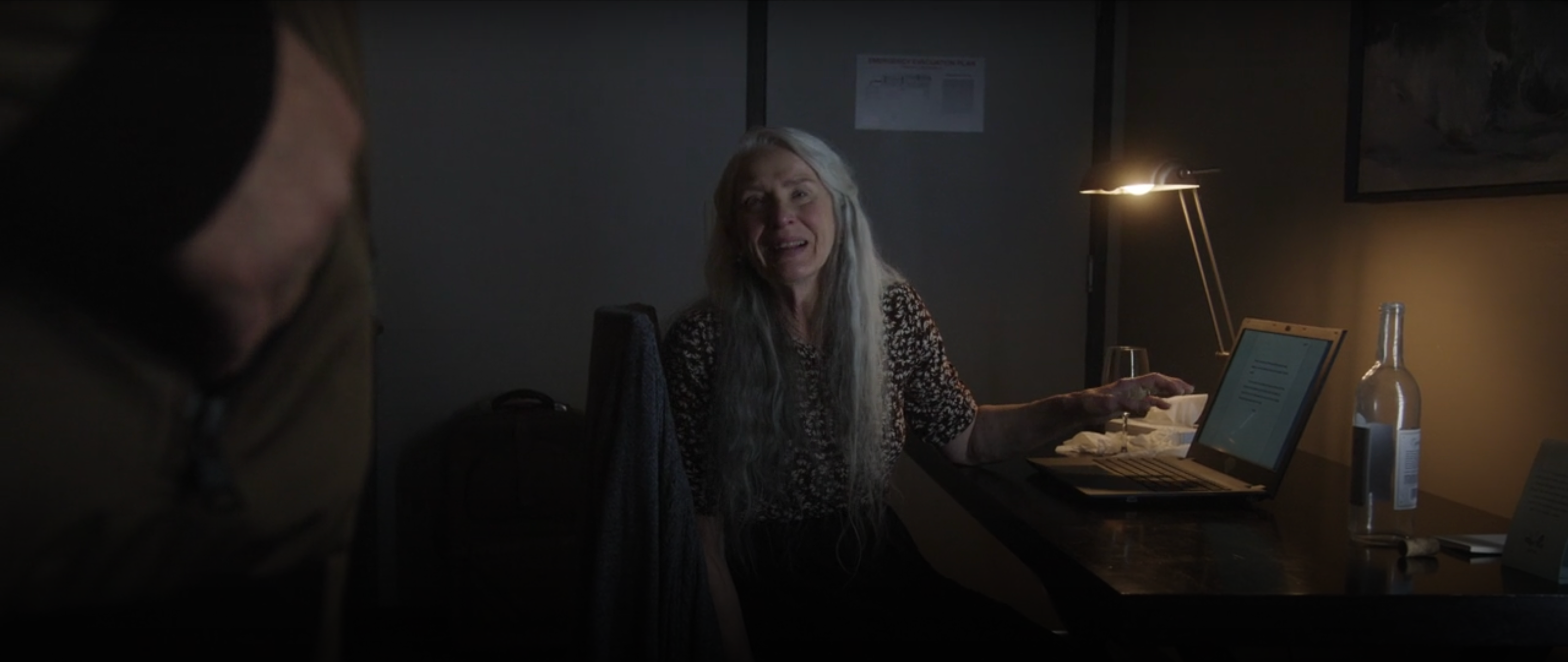 The chemist explains that anyone who takes the black pill hates everyone else who isn't on it. Those who are talented hate those who don't understand their gift, and those who aren't talented hate others because they remind them of what they aren't.
Belle Noir clearly wants to remain on top. She wants to remain in control. Her entire life, she was controlled by her husband, and now, she controls Provincetown. She's motivated by everything she never had, until the black pill gives her a new life.
Episode 4 of American Horror Story: Double Feature is now available to stream on Hulu.