Britney Spears has made a return to Instagram just a week after deleting her account in order to spend some time away with her fiancé Sam Asghari.
After shutting down her page, the pop singer put her fans at ease by going on Twitter to tell them she was just going to take a little break in order to celebrate her engagement.
That was exactly what Britney did, making a comeback to the popular social media platform with a photo of herself taken during their getaway.
HAVING FUN
According to her, the snap was taken in Palm Springs, California, and she shared two versions of it, one in black-and-white and one in full color where fans can fully appreciate her light outfit with flowers on it.
Octavia Spencer joked about Britney really needing a prenup.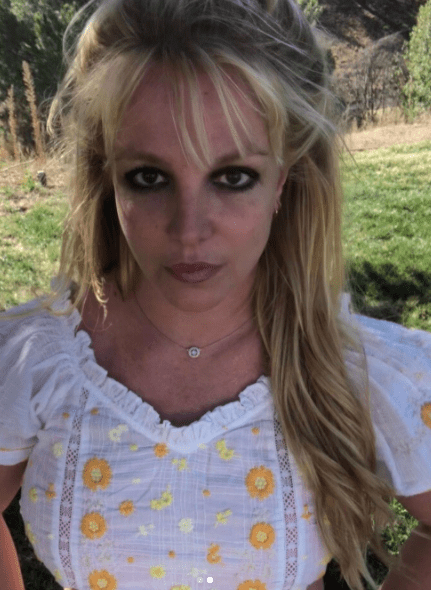 In her caption, Britney wrote that she still can't believe she has a fiancé, confirming the two did in fact go on a romantic getaway, adding that she couldn't stay away from Instagram for too long.
After deleting her account last week, a source close to the couple reportedly said it was her decision to leave the popular app and that "nothing else should be read into it."
SETTING UP A PRENUP

The same source added that the 39-year-old is currently in a great place, both legally and personally, especially after Asghari proposed to her on September 12.

So far there is no date for the happy couple's wedding but it is believed that Britney's father, Jamie Spears, who is still her conservator, is working on finding a lawyer to work on a prenup.

Although Jaimie has recently agreed to step down from his role as conservator, he is still in charge of his daughter's financial decisions and will be setting up a prenuptial agreement.

It has been revealed that Jaimie is specifically on the lookout for a divorce lawyer to handle the paperwork and is working on all the details before the big day.

BEING A GOOD SPORT

Shortly after news of the prenup hit the web, actress Octavia Spencer joked about Britney really needing a prenup, a statement that didn't slip by Asghari.

The 27-year-old joined in by making a joke of his own, saying he would be signing an "ironclad" agreement to protect his Jeep and his shoe collection.