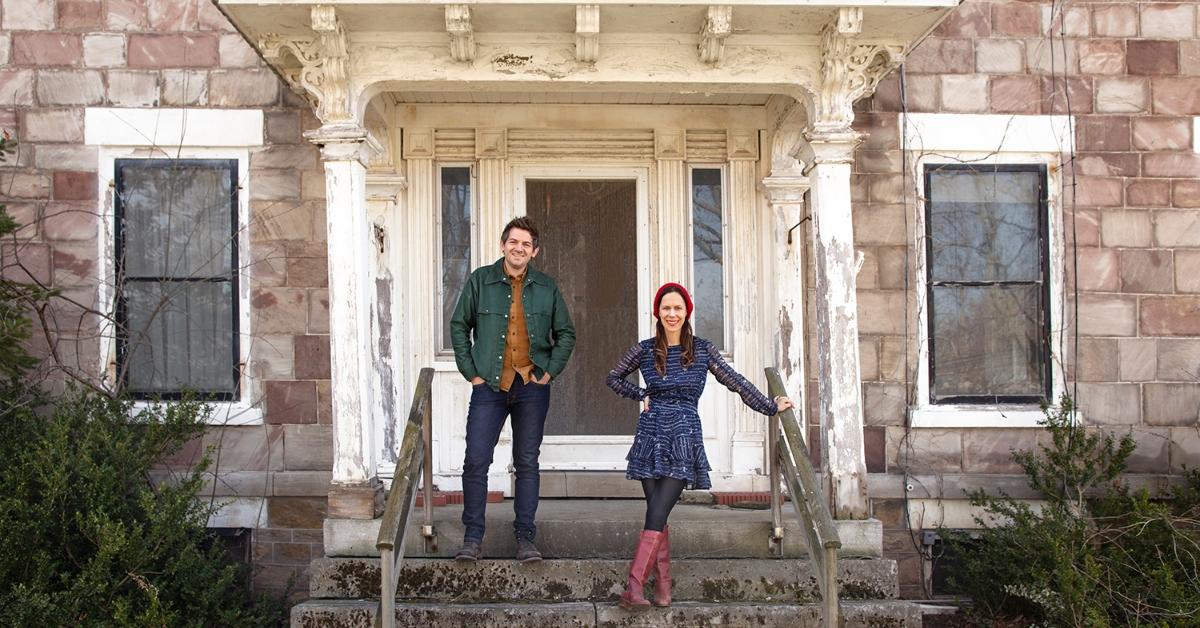 Unlike other renovation show hosts, Elizabeth and Ethan are "anti-flipping." They do not want people to purchase these older homes just to strip them of their original character and charm.
"I think it's a refreshing way to talk about houses in a world right now saturated by new, new, new, disposable, disposable, flip, flip," she said. Instead, they hope that viewers will go on a journey with them to "envision what [these homes] used to look like and could look like again."
"It's very authentic," Elizabeth told us about the new HGTV series. "Everything in the show is very real. All of the houses in the show were for actual sale and many of them still are at the time of filming. All of these people [who] have restored their houses are real people." "There is no staging going on in this," she added.
While many people love looking at before-and-after pictures, Ethan explained that he hopes some viewers will find the inspiration to restore an old home after watching this series. "I just think the biggest thing for me is just, [people] can do this. This is possible," he stated. "Our Instagram page is the place where you start to find your house and then you can end up on the show with a saved house."
Watch Cheap Old Houses on Mondays at 9 p.m. EST on HGTV.