A dog owner, who called the cops on her dog trainer for not replying quick enough, was caught on film shouting and cursing at the trainer after she refused to train her dog. As soon as the camera pointed at the woman, she calmed down.
A dog trainer went viral after she posted footage of a client going hysterical on TikTok. Lindsay Johnson-Arro, who goes by the TikTok username @packleaderlinds, shared a conversation with the woman who called her untrustworthy for failing to text back in 12 minutes.
Johnson-Arro explained that she worked all day long training and taking care of dogs, so she cannot respond to messages quickly.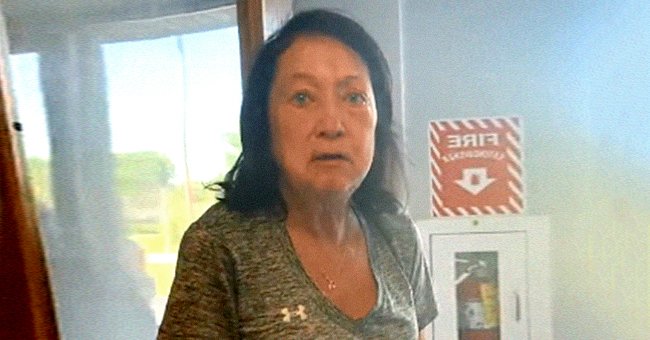 Although the woman, dubbed a "Karen," initially apologized, the trainer refused to train the dog any further. Johnson-Arro narrated:
"After she called the cops on me the next day for not answering her 15 texts within 20 minutes, I told her I wasn't going through with training her dog."
Instead, the dog owner asked Johnson-Arro to board the dog. Although Johnson-Arro agreed, she reiterated that she would not train the woman's dog.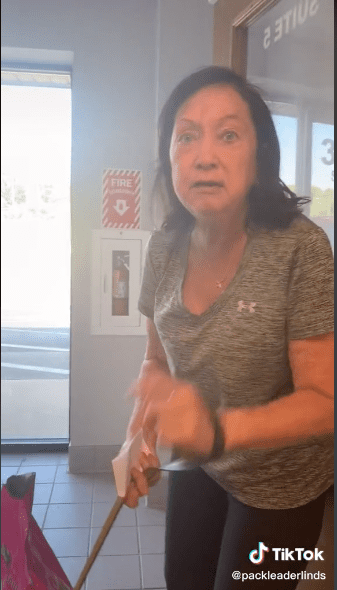 Despite begging her several times, Johnson-Arro stood firm and still refused. Footage further showed the Karen cursing at Johnson-Arro as she demanded to have her dog back.
"I will make sure that everyone knows that you are [expletive] manipulative," the woman yelled. But as soon as she realized she was being filmed, the woman kept quiet and calmly said, "You have been incredibly rude."
She demanded Johnson-Arro stop recording several times, claiming it was a violation of her privacy. However, Johnson-Arro continued to film for her safety and calmly asked the woman to leave.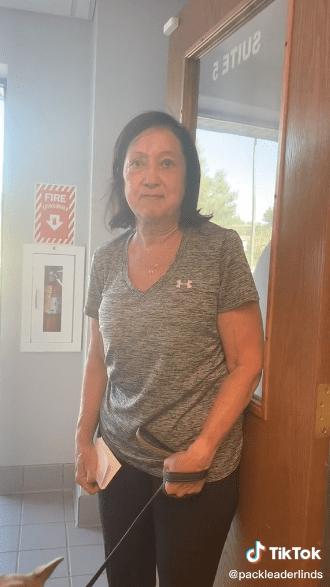 According to Johnson-Arro, she decided to post the video after the dog owner threatened to tell people lies — that she is manipulative and refused to train the dog without reason.
In a heartbreaking video, the poor dog was seen running after the car as it drove away.
To be fair, Johnson-Arro claimed that the woman seemed to be a decent dog owner with healthy and cheerful dogs. However, she lacked people skills.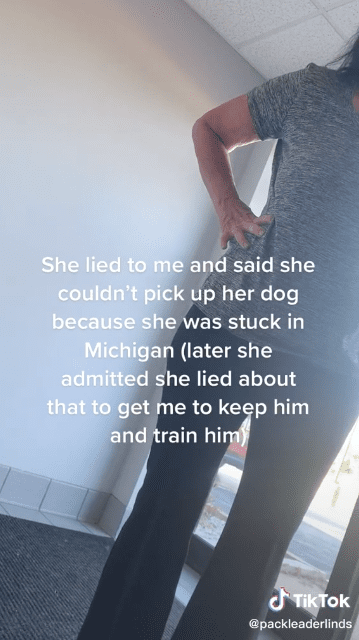 The now-viral video attracted several comments from TikTok users who called the Karen out for her unacceptable behavior. One user wrote:
"Crazy how her demeanor changed when she realized someone might see how she really acts towards people."
Meanwhile, other users were comforted to know that the woman was a good dog owner despite her attitude. Dogs are indeed man's best friend, and many feel deeply for them.

Recently, a Texas man was arrested for animal cruelty as he left his pet husky on the roadside. In a heartbreaking video, the poor dog was seen running after the car as it drove away.