Dennis Vinar and Karen Lehmann fell in love when they were youngsters. When Lehmann fell pregnant at 15 years old, the couple wanted to keep the baby and continue the relationship, but their parents felt differently.
Under pressure, the couple put their daughter up for adoption. Before they said goodbye to her, Lehmann asked Vinar if he wanted to sign the birth certificate. He said yes immediately, and that was the last time they saw their daughter.
HE FOUND HER ONLINE 
Soon after, the two of them also went their separate ways. For 50 years, they lived apart, but Vinar states he never stopped thinking about his teenage sweetheart. Their timeless love story was rekindled after Vinar searched for Lehmann on LinkedIn.
She was the third name to pop up on his screen. He recalled: "And I smacked my hands together and said, 'That's my lady!'" Both of them were no longer with their partners, and when Vinar found out she was single, he didn't waste any time.
STILL ONE PIECE MISSING
The couple met on a Monday, spent all night catching up, and said their marriage vows the following Thursday. The years never tainted the love they had for each other, but there was still one piece of their story missing—the daughter they gave up.
Lehmann and Vinar sent the adoption agency a long letter explaining their story. In 2017, Jean Voxland received the phone call that would change her entire life. It took five decades, but they were in contact again, and they could not wait to catch up.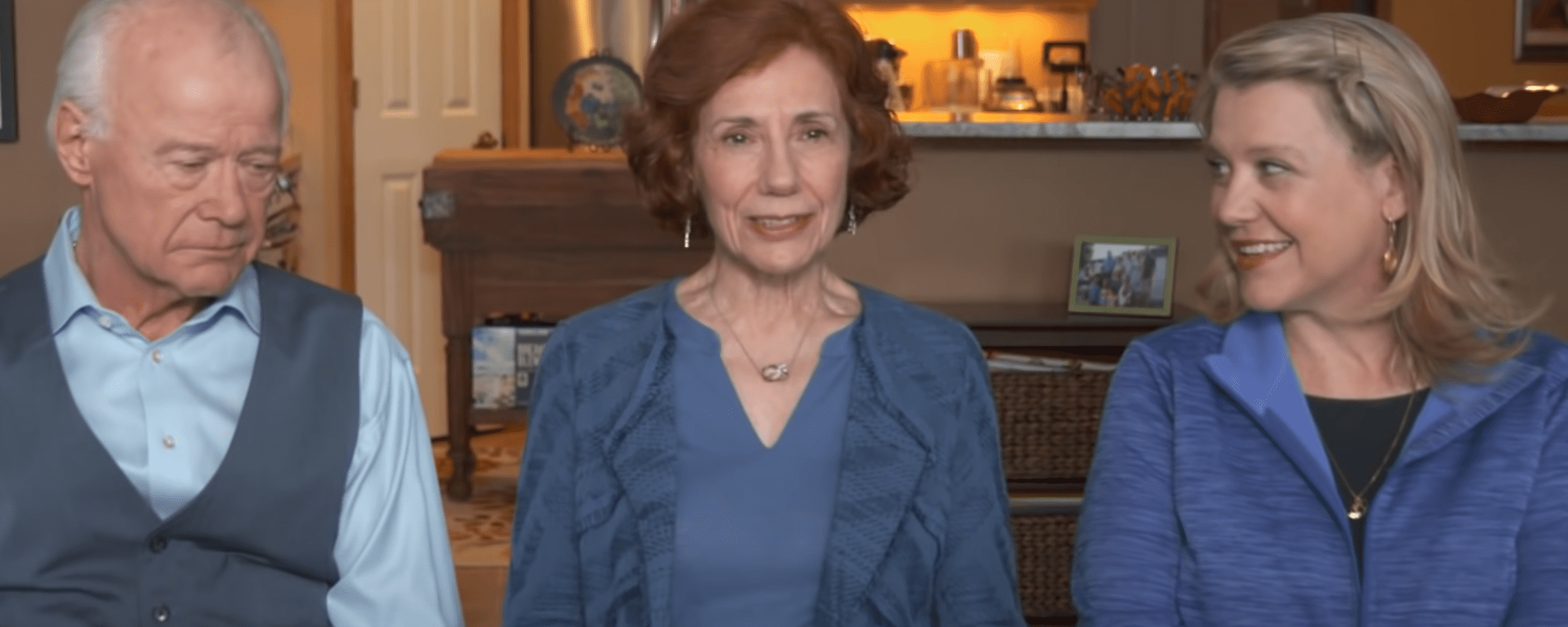 ONLINE REACTION 
Voxland was equally excited to meet her parents. She said the experience was emotional, and she called it a "miracle." The three of them have many years to make up for, and they are thankful that they were reunited before it was too late.
Netizens also had a lot to say about the family's story. One user called Vinar a gentleman and said: "He did not abandon her or the child, and he did not stop loving her. Wow." Someone else called their love the "most genuine" kind.
BETTER LATE THAN NEVER
People also pointed out that it was a shame they did not get to spend more time together sooner. The user added: "Better late than never." Another commenter wrote: "The sweet thing is, they both look at each other with young eyes."
After all the years, when Lehmann saw Vinar again, she jumped onto him and wrapped her legs around him. At this moment, Vinar said he thought to himself, "you made it home, baby," a comment that many netizens called a sign of "true love."