Former model turned actress Diane Kruger recently marked National Daughter's Day with a heartwarming message for her little daughter. See the "National Treasure" star's sweet tribute below. 
German-American actress Diane Kruger is best known for her captivating performances in several critically-acclaimed films, including "Troy," "Unknown," and "Inglorious Basterds."
Besides being an actress, she is also a mother to her two-year-old daughter, whose name she has not disclosed publicly. While the actress keeps her little girl's identity private, she still posts pictures of her on Instagram.
The former fashion model uploaded a picture of herself featuring her daughter. She wore a pink long-sleeved shirt and black leggings as she playfully swung the little girl. She gushed in the caption:
Happy national daughter's day mein Engel ❤️ watching you spread your wings and have all your colors come out is the greatest joy I've ever known ❤️
Kruger's charming daughter donned a tutu dress with colorful layers accentuated with flowers. The adorable little girl wore white knee-high socks and a pair of green butterfly wings.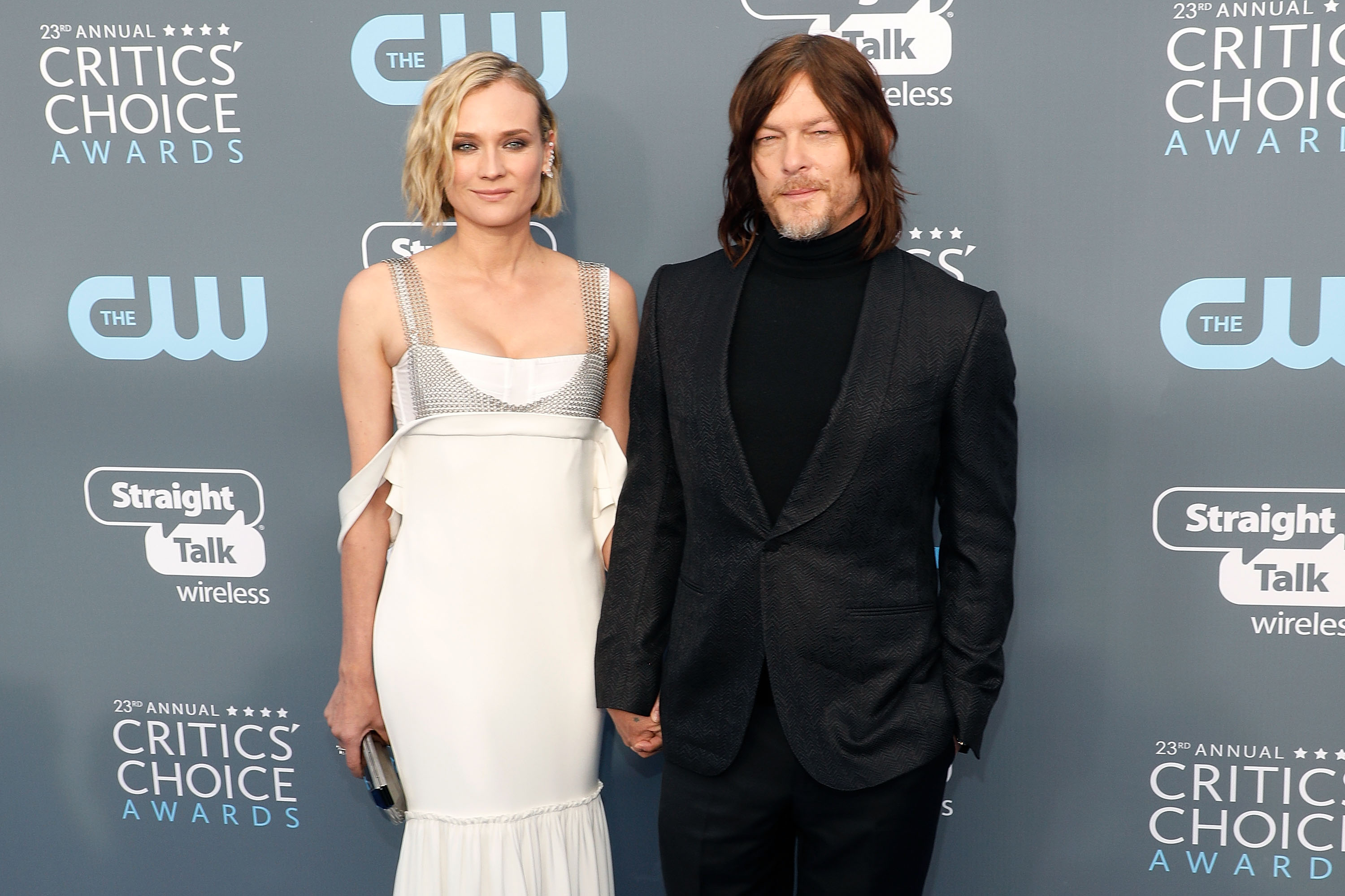 The 45-year-old actress's delightful post warmed the hearts of several fans. Some followers reacted with red heart emojis, while others gushed about how much her daughter has grown.
Before Reedus, Kruger was previously married to her ex-husband, French actor and film director Guillaume Canet. 
Another fan noted the little girl's cute outfit and that Kruger playing with her daughter was an adorable moment. Some admirers praised the cinema icon for being an amazing mom.
The little girl is Kruger's daughter with Norman Reedus, the iconic actor from the hit horror series, "The Walking Dead." The couple welcomed their daughter in November 2018.
Kruger spoke highly of Reedus, describing the 52-year-old actor as a great father. The couple went public with their relationship in 2017 after meeting on the "Sky" movie set in 2015.
In May 2021, Kruger also reflected on her romance with Reedus. She gushed about the 42-year-old actor, stating starting a family with him has improved her life.
Sources reportedly claimed the notoriously private couple is now engaged. Before Reedus, Kruger was previously married to her ex-husband, French actor, and film director Guillaume Canet.
Kruger and Reedus have not revealed any wedding details, as they seem to be focused on their respective careers in addition to taking care of their daughter.
Kruger will star in the upcoming film "Out of the Blue" with actor Ray Nicholson. She will also appear in another exciting movie, "The 355" with Jessica Chastain and Penélope Cruz, among others.