It seems that Tyler, the Creator and DJ Khaled's 2019 beef has been reinvigorated thanks to new comments Tyler made about just how profoundly he feels their feud affected Khaled.
During a recent interview, Tyler went into detail about the extent of his and Khaled's beef and shared some choice thoughts on how he felt like it took a toll on the award-winning producer. He claimed he watched him "die inside" as it all went down.
Fans of both artists are likely already very aware of the beef's existence, but how exactly did it originate, and what did Tyler say recently that brought the entire ordeal back into the hip-hop conversation? Here's a breakdown of the situation.
Tyler, the Creator and DJ Khaled's beef began when Khaled dissed Tyler's 2019 album release.
Back in 2019, Tyler and Khaled had just released their highly-anticipated albums, "IGOR" and "Father of Asahd." For Tyler, "IGOR" marked a stylistic departure. It explored new sounds that are usually not a part of mainstream hip-hop. Through Khaled's album, the producer hoped to continue his legacy of making radio-friendly, chart-topping hits that hit all the marks of the mainstream formula.
Although Khaled's brand is built around the slogan "we the best," even naming his record label after that mantra, his status as a No. 1 hitmaker was challenged by the unconventional, yet critically-acclaimed sounds of "IGOR." Those challenges were solidified after Tyler officially outranked Khaled's album, claiming the title of the No. 1 record in the U.S. soon after its release.
Article continues below advertisement
When those chart numbers came in, Khaled was upset, to say the least. In a since-deleted tweet, he bashed Tyler's music and gave props to his own. "I make albums so people can play it and you actually hear it. You know, driving your car, you hear another car playing it. You know, go to the barbershop, you hear them playing it."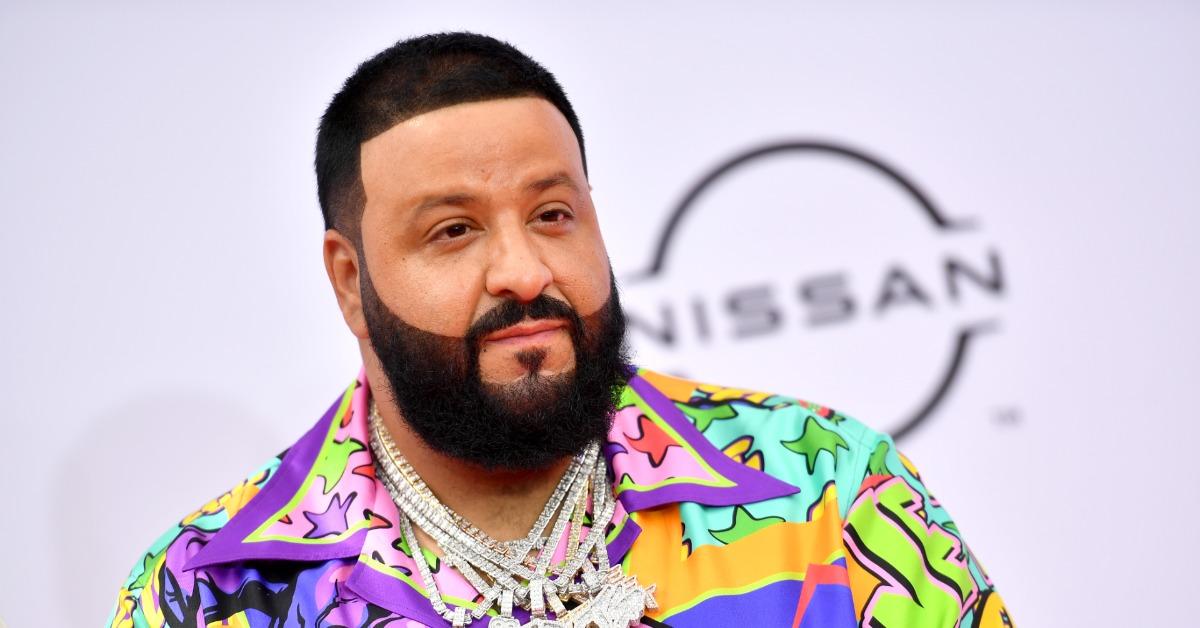 Article continues below advertisement
The star doubled down on these claims by adding, "You know, turn the radio on, and you hear them playing it. It's called great music. It's called albums that you actually hear the songs. Not no mysterious s–t that you never hear it."
Now, in a new interview with Hot 97, Tyler addressed those claims and talked about how he felt outranking one of the most consistent hitmakers in hip-hop with his experimental album.
Article continues below advertisement
Tyler called his beef with Khaled "fun" and questioned the star producer's ego in a recent interview.
Tyler took the interview as an opportunity to air out some previously unmentioned grievances against Khaled and further defended why he feels that his body of work was better than what his rival put out at the same time.
"That Khaled thing, it was fun. It was just watching a man die inside because the weirdo is winning," the rapper explained, adding, "I was moonwalking in a wig. This n—a had everyone on his album, everyone!"
Although it seemed mostly braggadocios, to begin with, Tyler continued, questioning Khaled's authority to deem what is real hip-hop and what isn't. By comparing Khaled's reaction to his work with that of the industry at large, the artist made a case for why the star had no right to say what he did about "IGOR."
Article continues below advertisement
"A piece of me really didn't like that at all because I make music, but rap is my thing. I was already making alternative rap and not fully being accepted by the BETs," Tyler explained, adding, "but for some guy to kinda indirectly be like, 'That ain't real rap, that ain't real Black music.' That's what it felt like, and I was like, 'My n—a.' But I didn't say nothing, I just let that Number One speak."
Article continues below advertisement
Tyler delivered one more scalding blow to the producer by saying, "N—a ego had to deal with that because his whole identity is being No. 1 and when he didn't get that, that sat with him longer in real-life time than that moment. I moved on."
Khaled has not responded to Tyler's comments, but with the latter's recent release of a new album, "CALL ME IF YOU GET LOST" and Khaled hard at work on his brand, the interview could very well have marked the artist's final words on the subject.