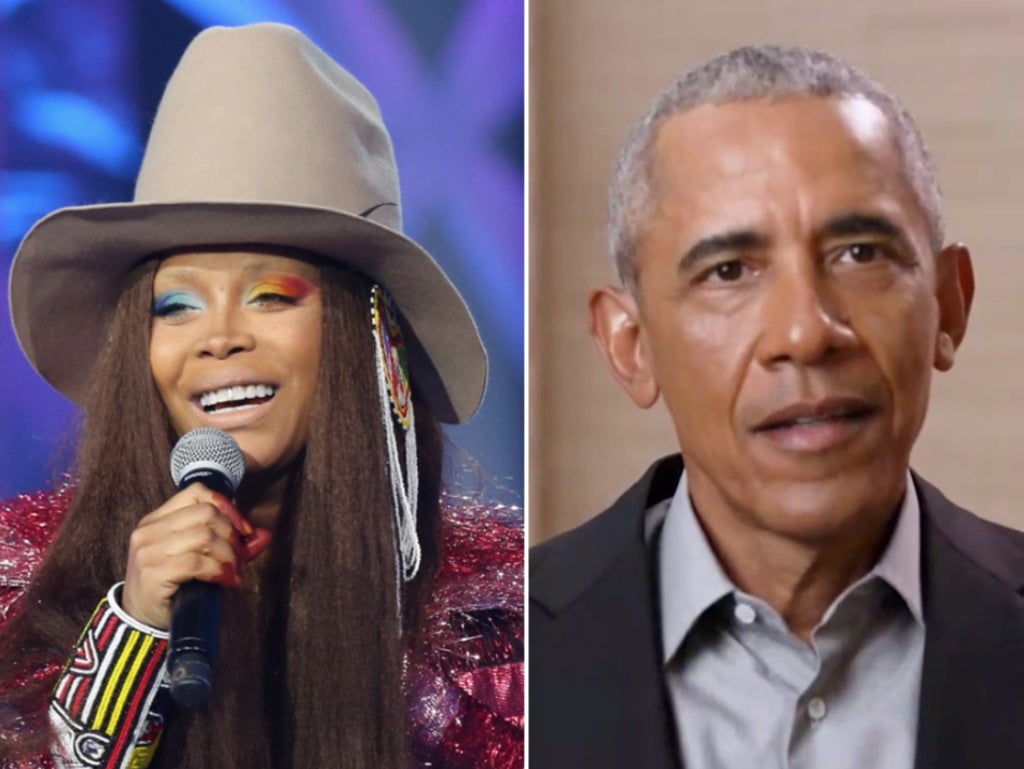 Singer Erykah Badu has published a grovelling apology to Barack and Michelle Obama after sharing footage from the former US president's 60th birthday bash.
The Grammy Award winner begged for the former first family's forgiveness for being a "terrible guest" after she posted recordings of the star-studded Martha's Vineyard event, despite all invitees being instructed not to.
After uploading a video of the August 7 gathering to Instagram, Badu tweeted to her 2.7 million followers: "Mr. And Mrs. Obama, Please forgive me [for] being the 'terrible guest' at such a sacred event for your family."
In response to Badu's public apology, some people were convinced that the Obamas themselves demanded the singer to take her posts down – but she insisted in a follow-up tweet that was not the case.
One commentator wrote: " They made you take down the video and apologize publicly, lol"
To which Badu replied: " Naw sis. It's just right thing."
Footage shot by the 50-year-old showed birthday boy Obama partying mask-free with hundreds of attendees.
The clips from the luau-themed festivities have since been deleted by Badu – but not before she suffered a backlash from viwers accusing her of showing off, while condemning the Obamas for hosting the lavish affair.
Donald Trump Jr was among the critics, slating the "sheer hypocrisy surrounding this whole event."
Meanwhile, after seeing Badu's footage – which suggested an absence of mask wearing and social distancing at the shindig – the hashtag "#ObamaVariant" began trending on Twitter.
Badu wasn't the only star to attended the high profile party, with A-listers such as Beyoncé, Jay-Z, Tom Hanks, John Legend and Alicia Keys all making the exclusive guest list.
However, Obama had to "scale back" his original plans and his invite list from 500 to 200 guests as cases of the Delta variant have been rising rapidly across the country.
At least 74 people have tested positive for Covid on Martha's Vineyard since the event, according to the Daily Mail  – the biggest increase in cases on the island since April.