Although Angelina Jolie is still going through legal proceedings with Brad Pitt, she doesn't let them slow her down. The mother of six was recently spotted out on a dinner date with The Weeknd again. 
The dating pool in Los Angeles must be unbearably small since fans always seem to see the same people dating each other. However, few could predict the link between Angelina Jolie and The Weeknd, even with the limited options.
Although neither party has commented on whether or not they are a couple, their multiple meet-ups have publications speculating. The romance rumors are spreading even more after their third dinner date.
It is normal to spot celebrities enjoying some time out in some of the best restaurants in Los Angeles. However, some celebrity combinations are so unlikely that many wonder what exactly brought them together.
In June, this was the case when Jolie was spotted having a night out with the pop sensation, The Weeknd. Nonetheless, despite their age and extensive career and inner circle differences, the two looked comfortable together.
As a result, many publications speculated that the pair might be romantically linked. Although the romance would be a pleasant surprise, The Weeknd's past relationships show he is more than capable of dating a huge star.
In fact, The Weeknd, who previously dated Bella Hadid and Selena Gomez, prefers to date famous women. The singer recently admitted this and explained why he feels guilty when he does date non-famous women:
"I try not to do too much. I just try not to bring attention to myself. And I just love being in normal situations, man."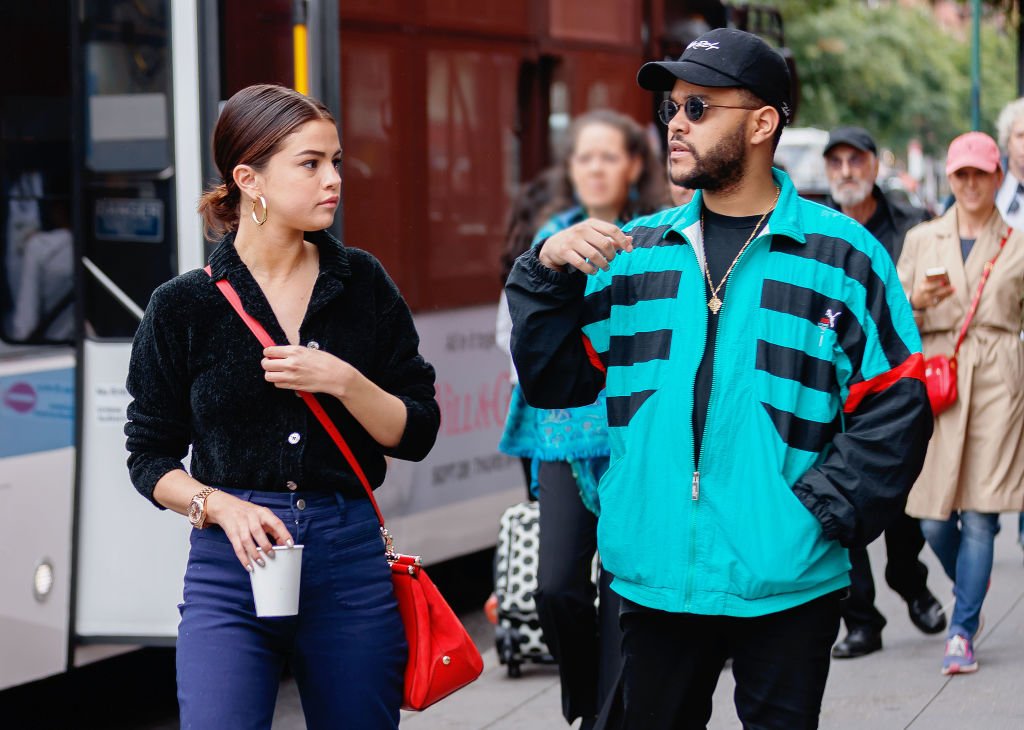 Although The Weeknd's dating history may serve as a reason to link him and Jolie as a couple, that may not be the case. A source reached out to Page Six after their first date to clarify that their meeting was business-related.
The source explained that since the pair are not hiding their meeting, the conversations might only be professional. Additionally, they supplemented their assumptions by explaining that The Weeknd has been trying to break into the movie industry.
However, the public is still not convinced since the pair keep meeting in somewhat casual situations. Their most recent dinner date at popular Italian restaurant Giorgio Baldi added more fuel to the fire.

The famous pair arrived separately and spent over two hours dining in the restaurant's private section. They also left together in stylish coordinating black outfits in The Weeknd's SUV, sparking romance rumors further.

Whether the two are just friendly colleagues or more, it is clear that the internet will buzz whenever they are together. Hopefully, the public will get answers in the form of new work or a relationship announcement soon.