Wedding bells are drawing near, and Tarek EI Moussa and his fiancée Heather Rae Young are also giving their fans an idea of what to expect amid their wedding planning.
HGTV Star Tarek EI Moussa and his love Heather Rae Young plan to give fans a glimpse into their intimate wedding ceremony through the lens.
According to Entertainment Tonight, the couple will be filming their wedding and the events leading up to their big day for a one-hour special titled "Tarek and Heather The Big I Do."
UPCOMING WEDDING SPECIAL
The special is set to premiere on Discovery+ in December 2021. ET's Lauren Zima interviewed the lovebirds at their home in Newport Beach, California, about their decision to have their wedding televised.
Young revealed that the idea was at first ruled out, but they later had a change of heart while noting that making the decision was challenging for them.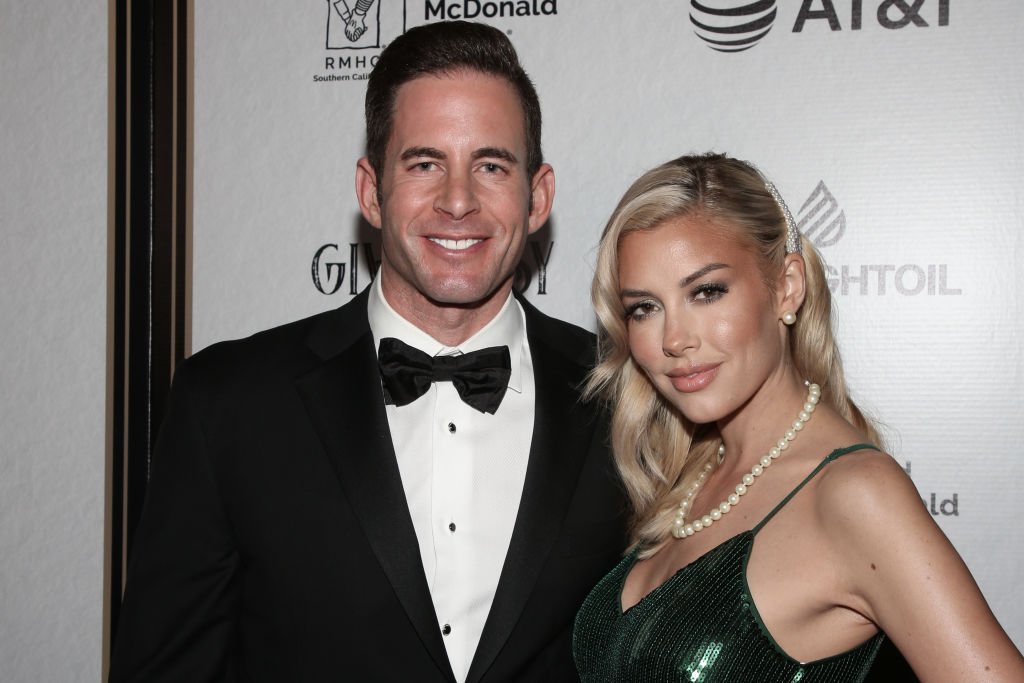 "When we decided to do a wedding special, it wasn't an easy decision because a wedding is so beautiful and intimate and private, so we went back and forth for months deciding," she said.
The 34-year-old added it was a hard no for a while until things progressed with their planning, including tux fitting her stepkids Brayden, 6, and Taylor, 11, (EI Moussa's kids), and she and her fiancé thought how cute it would be to have those moments captured on camera.
Most importantly, the "Selling Sunset" star said it is about showing the world their love because people are skeptical about their romance claiming it is unreal and emphasized they are both really in love.
The special will feature the duo realizing their dream wedding on the California coast in four months. Young shared they want people to witness the journey of their relationship and nuptials.
In addition, fans will get to see her dress fitting, the happy couple's engagement photo shoot, and the involvement of 40-year-old EI Moussa's children.
WEDDING EXCITEMENT
The "Flip or Flop" star himself is excited about their upcoming ceremony. He shared a video on Instagram in August, stating they already have a sneak peek of what their special day will look like.
The California native divulged that he checked out all the details and designs and that all he could think of was how lucky he was to be marrying the love of his life.
REACTION TO CHRISTINA HAACK'S ENGAGEMENT
This will be EI Moussa's second marriage and the first for Young. The pair are not the only couple tying the knot, as his ex-wife Christina Haack recently revealed that she is engaged to boyfriend Joshua Hall.
In a recent interview with People, EI Moussa congratulated Haack, whom he was married to from 2009 to 2016, and shares two kids with.
Meanwhile, Young wished nothing but happiness for the engaged couple, adding she looks forward to the next chapter of everyone's lives.