SPOILER Alert: This article includes minor spoilers for the original Gossip Girl series.
Though the original Gossip Girl concluded nearly a decade ago, there are few teen shows that gave as much as The CW series did — which is why new viewers are still watching it in droves (and why millenials keep rewatching it).
Article continues below advertisement
In addition to introducing viewers to the now-iconic characters like Blair Waldorf (Leighton Meester), Serena van der Woodsen (Blake Lively), Dan Humphrey (Penn Badgley), Chuck Bass (Ed Westwick), and Nate Archibald (Chace Crawford), the series had no shortage of fashion moments, and jaw-dropping drama.
Article continues below advertisement
The new Gossip Girl reboot for HBO Max also delivers on the clothing, the complicated nature of personal relationships in high school, and the extreme wealth and privilege among some of the Upper East Siders, but many are still looking to catch up on the original.
We're breaking down everything you need to know before your next Gossip Girl marathon below.
How many seasons and episodes are in the original 'Gossip Girl' series? Your official guide is below.
The teen series ran for six seasons on The CW from 2007 until 2012. The original Gossip Girl consists of 121 episodes, which is a number that will seem daunting at first to any Gen Z viewer who has grown accustomed to the shorter seasons on streaming service shows.
Season 1, which introduces the audience to the main characters (and to the omniscient Gossip Girl site) following Serena's return to the Upper East Side from boarding school, has 18 episodes.
Article continues below advertisement
The first season also sets up the beginning of Chuck and Blair's will-they-won't-they romance, and it features Serena and Dan falling in love as well.
Season 2 is 25 episodes long, and it follows the characters from the summer before their senior year until their graduation from Constance Billard and St. Jude's.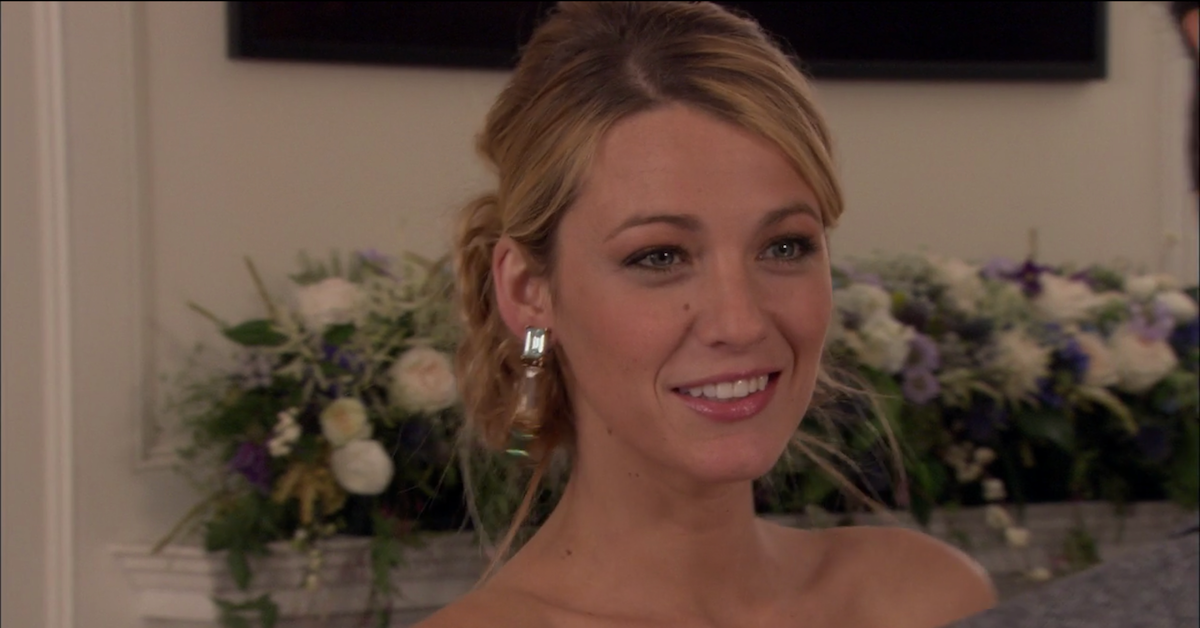 Article continues below advertisement
The third and fourth seasons have 22 episodes each, and they center around the lead characters' post-high school plans — whether that means college, careers, or living off of their parents' wealth. Season 3 includes a lot of Blair and Chuck moments, and that infamous scene with guest star Hilary Duff (who plays Olivia Burke). The fourth season showcases Blair's romance with Prince Louis Grimaldi, and Serena's struggle to find her way.
Season 5 marks the departure of Jenny Humphrey (Taylor Momsen) and Vanessa Abrams (Jessica Szohr) as full-time characters, and it includes 24 episodes. Those who ship "Dair" (Dan and Blair) as a couple will want to pay close attention to the fifth season.
The sixth and final season is the shortest by far with just 10 episodes. It includes a series finale time jump which provides closure to each of the core characters.
Where can you watch 'Gossip Girl'?
While the original show did spend many years on Netflix, it officially left the streamer at the end of 2020. The teen show is now exclusively available to stream on HBO Max — and so is the reboot.