3 mins read
Is Trevor Noah Leaving 'The Daily Show'? Get the Inside Scoop
For folks who love catching up on the hottest topics in pop culture and beyond, late-night television is a surefire way to satisfy that fix. And while there are plenty of programs to watch, The Daily Show hosted by Trevor Noah continues to be a top pick for many viewers. Aside from his good looks and hilarious commentary, Trevor does a great job conveying current events.
Article continues below advertisement
Now that The Daily Show is on hiatus, fans are wondering if something is brewing behind the scenes. Since the show has been off-air for quite some time, viewers are starting to believe that Trevor Noah may not return. However, not everything is always as it seems.
So, is Trevor Noah leaving The Daily Show? Keep reading to find out.
Article continues below advertisement
It seems like Trevor Noah will return 'The Daily Show' in fall 2021.
It's easy to think that something is up when showrunners decide to be tight-lipped about certain details surrounding their respective shows.
Per Deadline, Comedy Central has revealed that The Daily Show will have a "brand new look and feel" upon its return on Sept. 13, 2021. However, Comedy Central has not shared if Trevor plans on returning to the studio; he filmed at home for months due to the pandemic.
Trevor has been on a lengthy break since the last broadcast of The Daily Show on June 17, 2021.
Fans noticed that this is the first time Trevor has taken such a long break from the show, which has intensified conversations about him possibly bidding The Daily Show farewell.
Article continues below advertisement
However, it's become standard practice for many late-night talk show hosts to take extended breaks.
Jimmy Kimmel negotiated a longer summer break in 2020 from Jimmy Kimmel Live! as well. So, Trevor taking the extra time shouldn't be a cause for concern.
Article continues below advertisement
Trevor Noah has announced that he is going on a world comedy tour.
Trevor's extended hiatus from The Daily Show has caused conversations about his future on the show to be a hot topic, and his latest news has only heightened the chatter.
Article continues below advertisement
On June 14, 2021, Trevor took to Instagram to share that he will be going back on a world standup comedy tour. In the video, Trevor shares that the tour is titled "Back to Abnormal" and will start in the fall.
"I'm excited to announce my brand new Back to Abnormal World Tour with a special ticket presale going down tomorrow at 10 a.m.! … We're coming back, baby!" Trevor wrote with fire and raised hands emojis.
Article continues below advertisement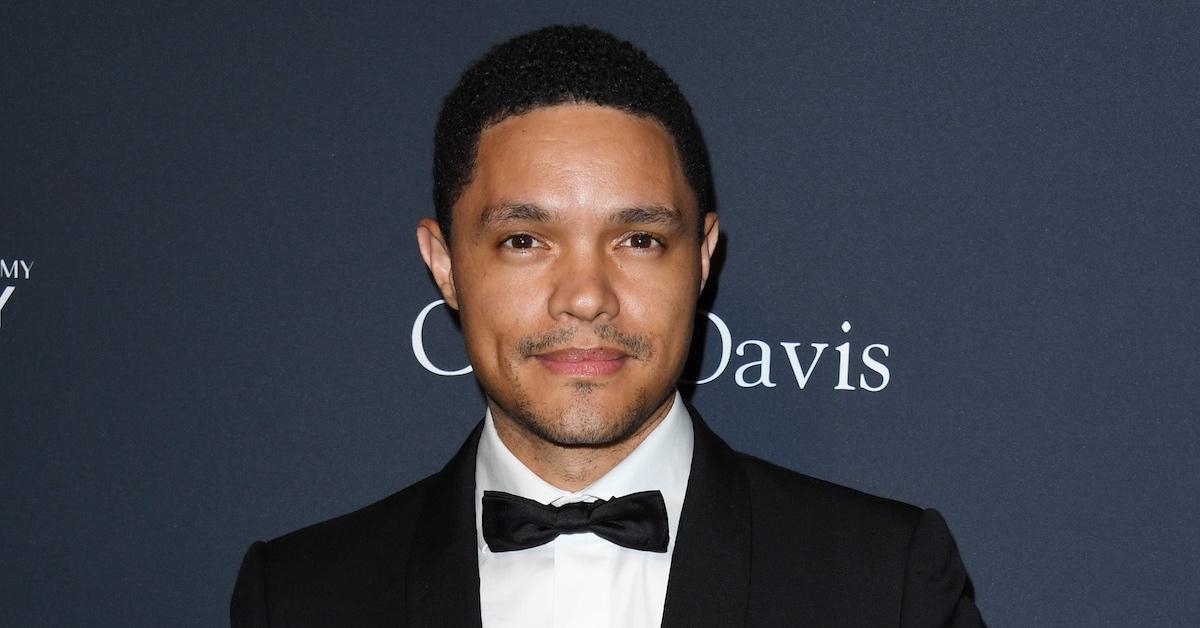 Variety reports that the Back to Abnormal tour will see Trevor captivate audiences around the U.S. and in countries including Ireland, Belgium, and the Netherlands.
People might think that Trevor's world tour will conflict with his schedule with The Daily Show, but the comedian has not spoken out about it as of yet. So, it's safe to assume that Trevor has worked out a schedule so he can fulfill both of his duties seamlessly.