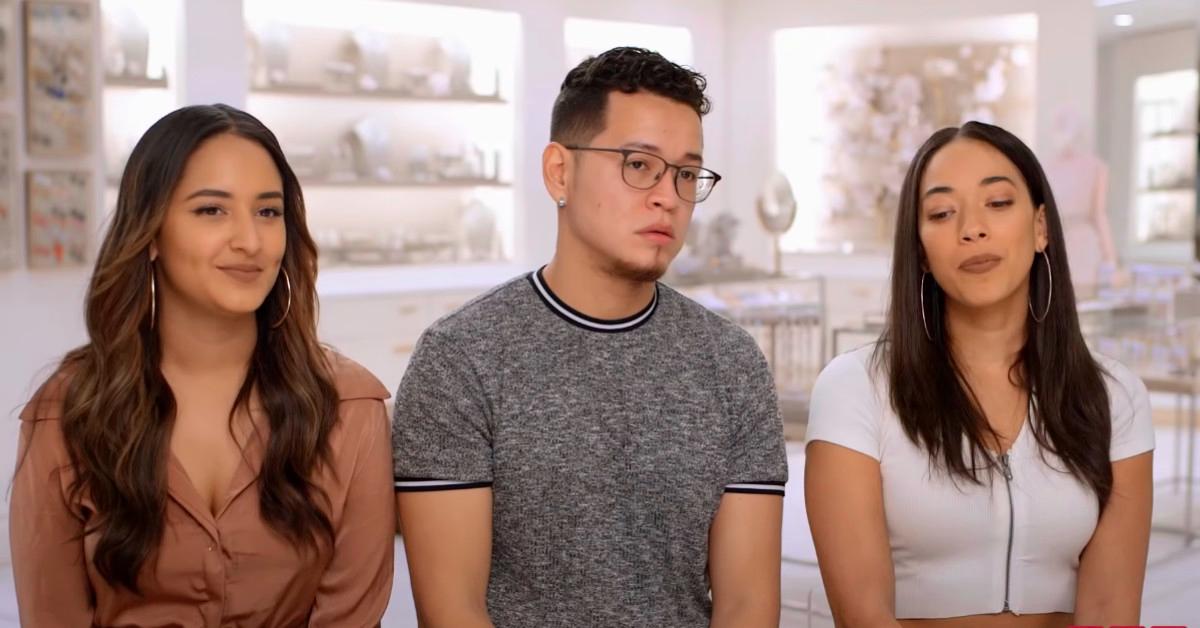 During the throuple's appearance on Say Yes to the Dress, viewers heard from the mothers of the brides, both of whom were on board with the upcoming wedding.
"It took me some time," Fanny, Carly's mother, said on the show. "It took me the longest out of all the parents, and I took it kind of rough for a good few years until then I saw it with my own eyes, and I realized this is true love. This is what love is."
Eunice, Kass' mother, concurred. "I think, as parents, in the beginning, it's hard to wrap your mind around it," she said. "That's the avenue and the path that we've taken. We're supporting our children regardless. It's all about love."
So as they looked for the perfect dresses with an $80,000 budget, Kass, Carly, and Paoulo were tracking toward their future wedding, even if they weren't sure where they would have a ceremony. "Right now, we're just going to celebrate our love in front of our friends and family," Kass said on the show.