Katy Perry looked as stunning as ever in new pictures posted on social media from her getaway with partner Orlando Bloom. She donned a bright red one-piece swimsuit that gracefully accentuated her figure. 
Katy Perry was nothing short of radiant in new pictures she posted on Instagram, as she gave fans a look through her vacation in Hawaii. The star had taken the tropical getaway with her man, Orlando Bloom.
Perry looked to be living her best life, posing for the camera in different outfits while taking in the lovely scenery. Bloom was right by her side, and the pair looked like the perfect couple on vacation.
PERRY ROCKED GORGEOUS TROPICAL STYLES
In her eye-catching snapshot, the "Dark Horse" singer slipped her trim figure into a red one-piece swimsuit with large green floral patterns. The photo stylishly displayed half of her body, but it was clear she looked stunning.
Perry has also admitted that it took a lot to get used to motherhood.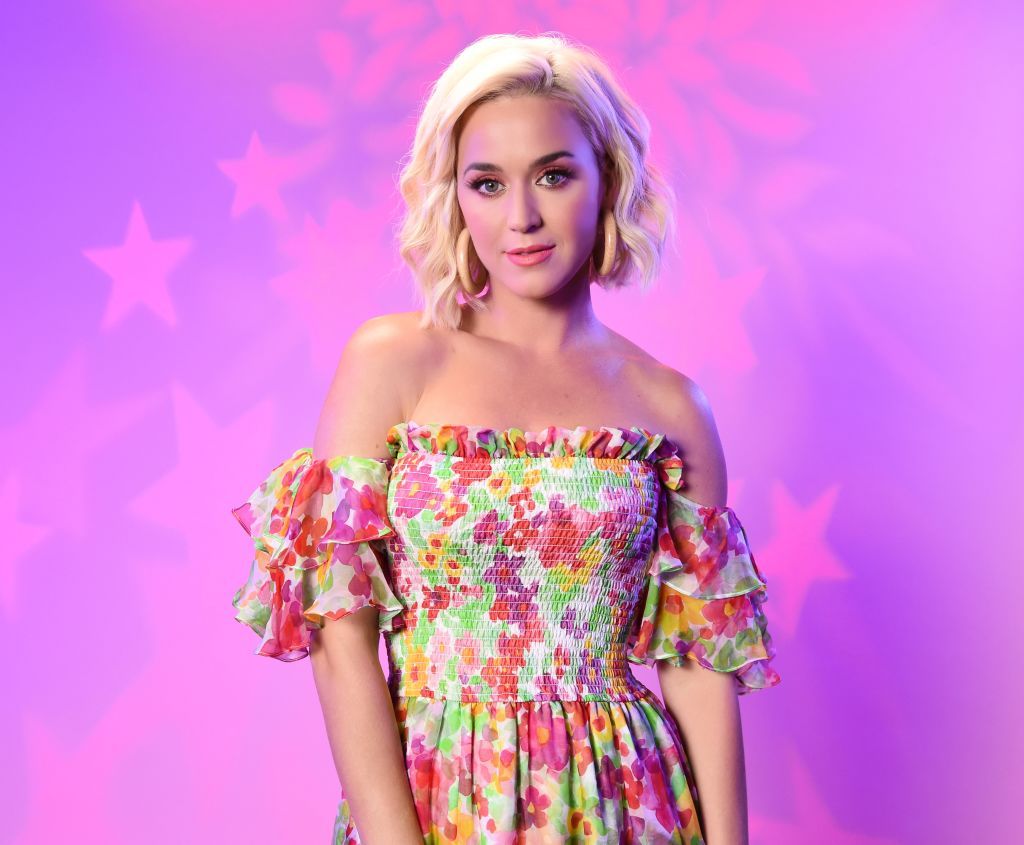 Perry left her blonde curls loose in wet waves and placed a bright flower in it. The sun glistened on her porcelain-looking skin while she posed with a cocktail in one hand. She excitedly captioned:
"Should I do the #youandiiiiii challenge on TikTok or na. Last slide is a lil video from the ride that actually inspired Harley's in Hawaii."
The following slide was a road trip, and the "California Gurls" singer took in her environment and filmed on the go. More of the slides showed her rocking other tropical looks in outfits with wild floral patterns.
Last month, Perry and Bloom celebrated their daughter Daisy Dove's first birthday. To commemorate the little one's millstone, Perry took her to the Santa Barbara Natural History Museum.

The award-winning singer's parents, Mary and Keith Hudson were also present. Bloom could not be physically present because he was away in Prague filming a movie, but the star dad did send a shout-out to his baby girl.

ORLANDO AND PERRY'S RELATIONSHIP

The pair have been together for over four years now, starting in 2016 when they raised fans' curiosity. At the time, Bloom and the "Bón Appétit" singer were spotted having a good time together at the Golden Globe Awards.

By May of the same year, there seemed to be no indications that they were together, and according to an insider, that was because they did not want to be photographed together. In fact, they sat at different tables at the Cannes Film Festival in 2016.

By August, it seemed the pair were okay with being photographed together. However, the celebrity couple took a brief break in 2017 only to get back together before the end of the year.

Perry and Bloom went red carpet official in 2018 at the Gala for the Global Ocean in Monaco, and in February 2019, they announced their engagement. By March the following year, they were expecting their first child together.

PERRY ON MOTHERHOOD

The star mom instantly knew that Daisy was worth the months of waddling around after seeing the then-newborn. Perry has also admitted that it took a lot to get used to motherhood.

Although the Grammy-winner enjoys every part of being a mom, she has shared that the first six months were quite challenging. However, she found her way around handling the situation.

In her words, "The first six weeks after giving birth is a total surprise. Your body is feeling insane. You are sleepless." She showed off her swaddling expertise, adding that having toys, food, and multiple strollers was helpful.