Keyshia Cole has been grieving her dead mother, Frankie Lons, for some time now, and she has been updating fans with the process. In addition, she recently shared heartbreaking photos from Lons' burial.
Singer and reality TV star Keyshia Cole has never been scared of sharing her family dynamics with the world through her reality TV show and online platforms.
The celebrity recently witnessed a tragedy following her mother's death, and although the pair did not have the best relationship, Cole has expressed her heartbreak over the news.
Recently, fans got a glimpse of how the family handled the deceased Frankie Lons' funeral. The celebrity shared videos and photos from the memorable event held in Oakland.
The theme for the day was purple and white, from the outfits worn to balloons and doves released into the air in honor of the dead.
Lons' life with her family and days as a young woman was represented in a montage of photos inside a book—there were mostly happy and invaluable moments.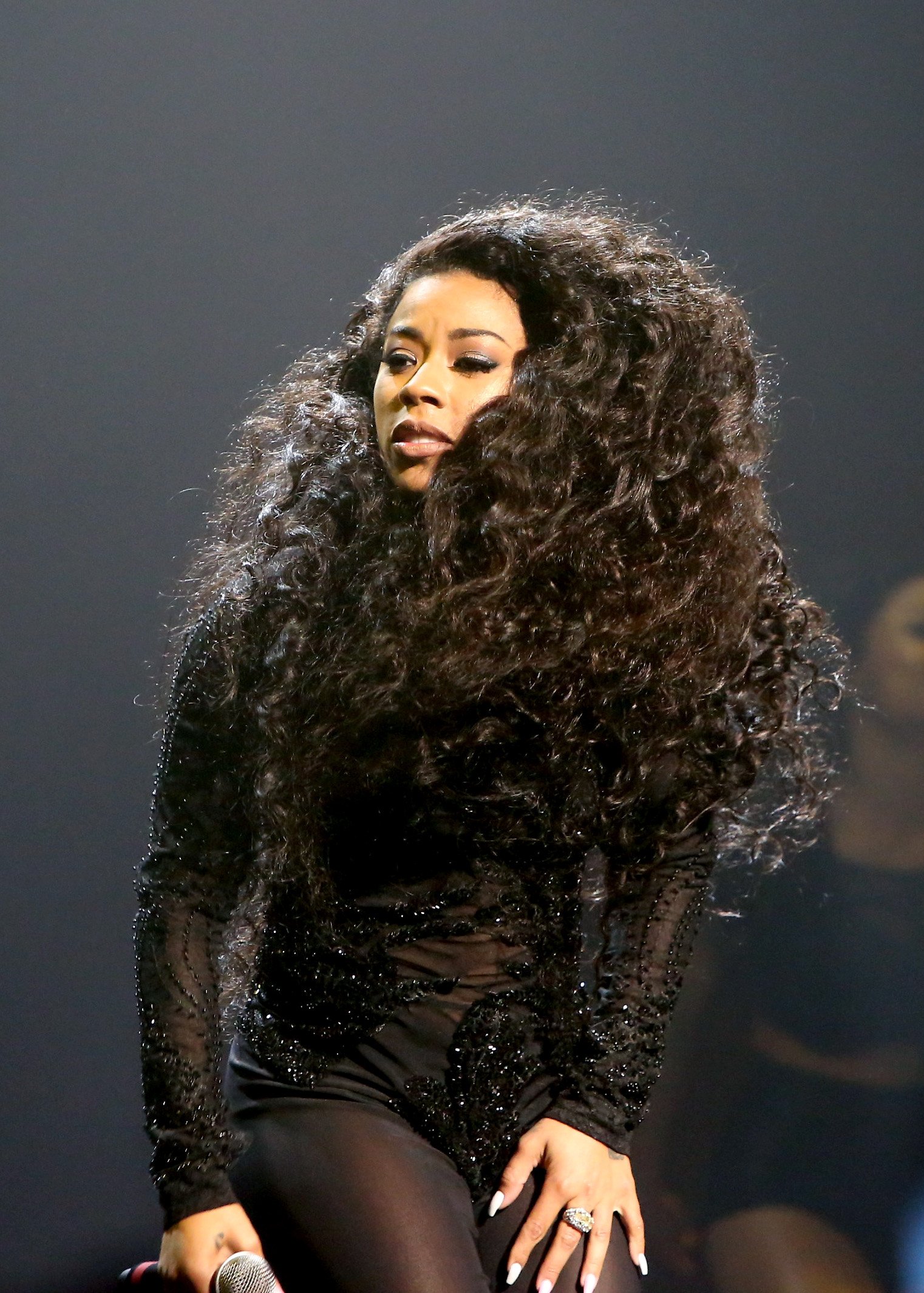 Cole's caption was emotional; she confessed that her mother was an essential piece of the entire puzzle and that she will be greatly missed. She also talked about having the family together for the burial, which was her mother's last wish. The words read:
"I just hope she was able to see that we came together in celebration of her name, the laughs, love, and honestly she brought to this world…The love is real Frank Da."
A few hours before that, Cole told her fans via her Instagram story that she would want her mom to look good as she was being laid to rest. Lovers of the singer have acted concerned, as they added touching comments and consoling messages.
FRANKIE LONS' DEATH
Frankie Lons lived most of her years as a drug and substance user. This caused her to have an unhealthy relationship with her kids. She passed away from a drug overdose in her residence on her 61st birthday.
Before that, she had been declared sober for two months. When the news of her death got out, Cole did not immediately comment. Instead, the onscreen star took her time but later mentioned that the tragedy hurt her badly.
The "Heaven Sent" singer uploaded a series of images displaying her time with her mother and added a snap showing the deceased, Cole, and her two sons, Daniel Gibson and Tobias. The mother of two wrote:
 "This is so hard man. Can't really even find the words…You can never prepare for something like this…your humor was unmatched!!!…"
A few weeks later, Cole shared details of how the family's funeral arrangement will run. Even though she never had a close-knit relationship with her siblings, the singer explained that they intend to honor their mother's last words of coming together—thankfully, they did!
KEYSHIA COLE'S RELATIONSHIP WITH LONS
Frankie Lons was an integral part of Cole's life. Although she gave her daughter up for adoption at a young age and only reunited with the celebrity a few years ago, she loved the singer.
Both mother and daughter did not have the best relationship, owing to Lons' substance abuse; however, Cole had started to connect with her before her death. 
The mother of two tried to help Lons financially, emotionally and always shared intimate conversations with the 61-year-old. 
More than once, the "Heaven Sent" crooner would explain her frustrations concerning her mother slipping back to old ways even with the constant help. But, that didn't deter Cole from trying; she vented but showed compassion to the beloved woman.
FRANKIE LONS' GIFT TO HER SON
Cole was not the only child who enjoyed her mother's love; even though the kids had their differences, Lons remained in contact with them. 
After she died, her son Sammy Ghost talked about his love for the deceased and added that she left him a precious gift—her identification card, before closing her eyes for the last time.