Nothing weighs a parent down more than the loss of a child, and for the former first family, the pain of losing their three-year-old baby lingered on decades after the incident.
George Herbert Walker Bush was born in Milton, Massachusetts, in 1924. As soon as he turned 18, he enrolled in the navy and was a pilot for the torpedo bombers in the Pacific during World War II. In 1945, he married the young and beautiful Barbara Pierce.
Together, they had six children,17 grandchildren, and eight great-grandchildren. In 1988, Barbara became the USA's 41st First Lady when her husband became the President of the United States of America.
ROBIN IS BORN
Their son George W Bush would go on to become the 43rd president of the United States of America. However, despite the prominence the family had garnered over the years, they all lived with the painful blow of losing a loved one, their daughter and sister, Robin.
In the late 1940s, Bush and his wife Barbara were overwhelmed by the need to have a daughter in order to break the monotony in the home brought about by the four boys they were already raising.
At the time, Bush and Barbara were already parents to Neal, Marvin, Jeb, and George. Their desire to have even the slightest break from the torn-kneed blue jeans and crew cuts was very much welcomed.
Towards the end of 1949, the Bush's prayers were answered, and they welcomed home a little blonde girl they named Pauline Robinson. The new parents were ecstatic. They could not have been more grateful for the new addition.
SHORT-LIVED HAPPINESS
The little girl was the apple of her parent's eyes, and just like her brothers, she was energetic and expressive. However, by the time 1953 was coming around, the little girl had started complaining that she was constantly feeling tired.
Alarmed, Barbara rushed Robin to a pediatrician. The devastating news came in a few days later — Robin was gravely ill, and she had Leukemia, a condition neither of the Bush's had heard of prior to that day.
President and Mrs. Bush were deeply impacted by the death of their daughter Robin, who succumbed to leukemia at the age of three. For the rest of their lives, helping to fight cancer was one of the many great causes driving George and Barbara Bush. #remembering41 pic.twitter.com/nQDJ1chijb

— Bush Library (@Bush41Library) December 1, 2018
The worst part of it was that the chances of her recovery were bleak. The doctors advised the devastated parents to keep their daughter's illness to themselves. The Washington Post reports Barbara to have written in her 1994 memoir:
"Her advice was to tell no one, go home, forget that Robin was sick, make her as comfortable as we could, love her — and let her gently slip away. She said this would happen very quickly."
Yet, despite the advice, the Bush's could not just sit and watch their little bubbly girl slip away, and so they took it upon themselves to fight for their daughter's life.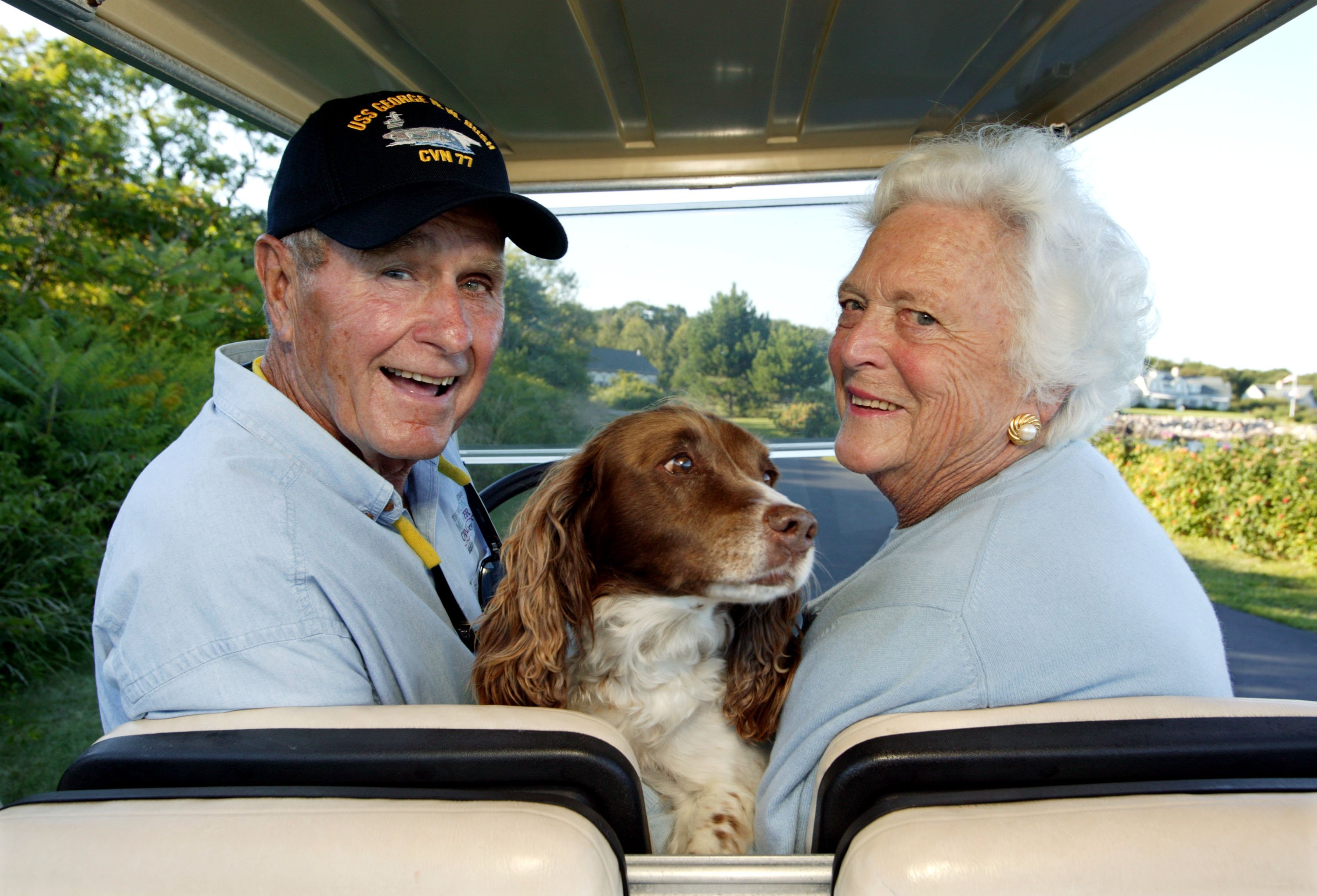 Not much was known about cancer at the time, and it was considered a taboo subject. Therefore, they flew their little girl to New York where Bush's uncle was a doctor at a cancer center.
Little Robin was in the hospital for seven months, undergoing every test the doctors thought necessary. Blood transfusions and bone-marrow tests became the norm for the three-year-old.
It is hard for any parent to see their baby in such a condition, and despite Barbara's "No Crying in Robin's Room" rule, her husband could not help himself, and whenever the tears threatened to come, he would run to the hallway to calm down.
President and Mrs. Bush on the rocks at Walker's Point, Kennebunkport, ME.

18 August 1989

Photo Credit: George Bush Presidential Library and Museum pic.twitter.com/S6OFj3KGf5

— Bush Library (@Bush41Library) August 12, 2021
One summer, Robin's suffering remitted, and her parents flew her to the family home in Maine to see her brothers. It was a golden chance for the little girl to see her friends and family for, unfortunately, the last time.
ROBIN PASSES ON
Soon after, she had to go back to the hospital, and this time around, the medication had stopped working. She caught pneumonia and had to spend most of her time on oxygen. Her body was filled with open bruises, and her health, in general, was declining rapidly.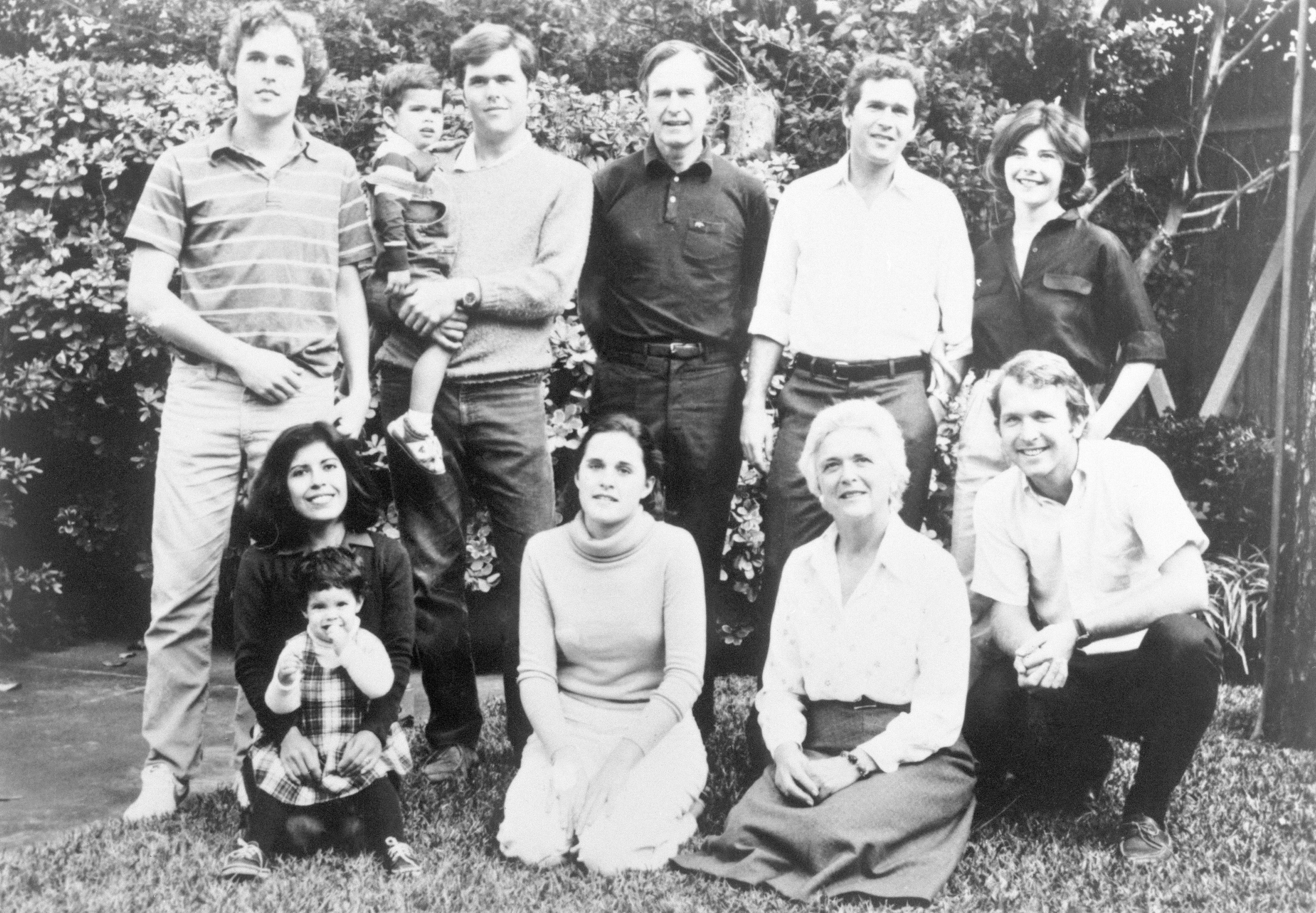 The parents were finally at a point where they felt they had done enough for the little girl and thought it was time they let her go. Her father flew back to New York but found that Robin had slipped into a coma. Barbara recalled:
"One minute she was there, and the next she was gone. I truly felt her soul go out of that beautiful little body."
Barbara combed her little girl's blonde curls one last time as the little girl finally gave in to cancer. She died in Barbara's arms.
Their little girl was gone, and the pain and tears that followed were incomparable to any they had ever felt before. Yet, even in their time of grief, the devastated parents were still thinking about how the tragedy could benefit others.
They decided to donate Robin's body for research on Leukemia to help the doctors better understand the disease and consequently, help save other patients' life.
Robin's death traumatized the Bush family for a long time. Little George would often wake up in the middle of the night terrified from nightmares. Being the eldest, he was the only of the boys old enough to share Robin's memories with his parents.
H. W. BUSH'S LETTER TO HIS MOTHER
After the death of their "Chrismas Angel," as the Bushs often referred to Robin, Bush wrote an emotional letter to his mother, describing the pain and grief they were experiencing from the loss.
He described how they (himself and Barbara) would love to have a dollhouse to stand tall beside the baseball cards and forts their boys had build.
He recalled how their little girl had changed their lives in the short time she was with them, reminiscing over how she had played, laughed, cried, and fought just like the rest of their children, except with her, they could always expect a little softness.
Bush still felt that Robin's presence was with them and was hopeful that she would be staying with them for a long time. In his letter, according to ABC News, he wrote of his little girl:
"She was patient. Her hugs were just a little less wiggly."
Barbara passed on in April 2018, followed by her beloved husband seven months later in November of the same year. The two were laid next to Robin's resting place. In Bush Jr.'s own words, he is glad his father can finally hug Robin and hold Barbara's hand one more time.