2 mins read
Man hears his own voice speaking in KFC drive-thru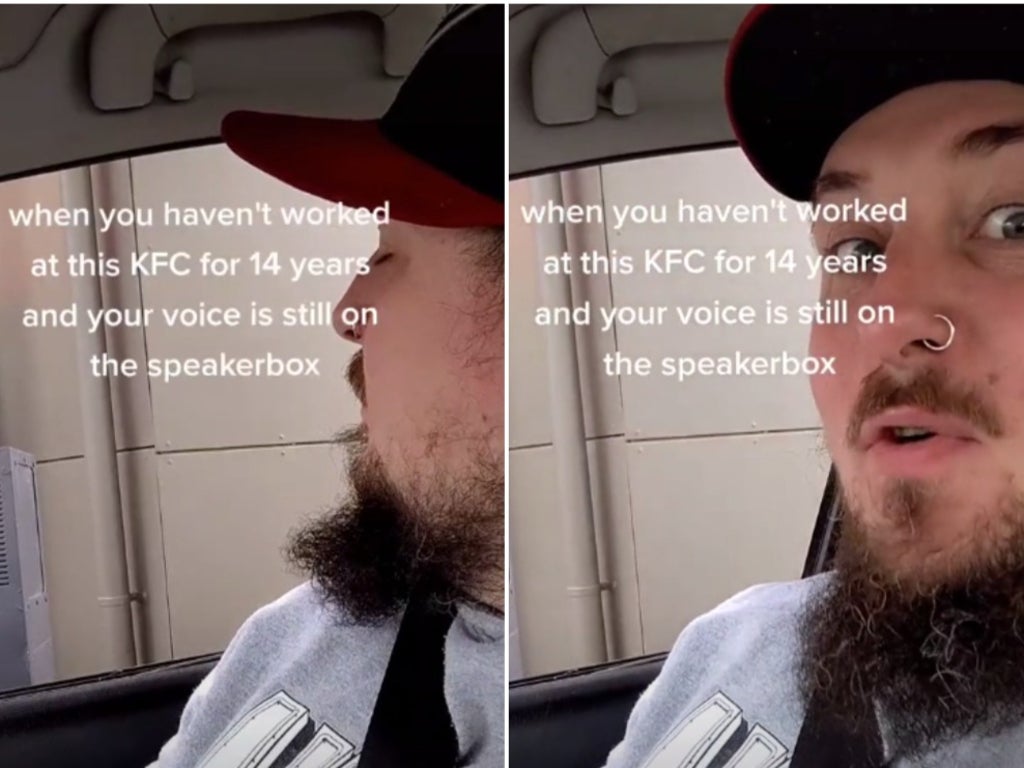 Imagine going to a drive-thru and hearing your own voice talking back to you through the speaker… well, that's exactly what happened to one man in Australia.
Ryan Evans (@tyrannocoreus), 37, freaked out when he heard an more-than-familiar voice at his local KFC restaurant, in the city of Greensborough, and documented the creepy experience on TikTok.
You can watch the TikTok video in full here.
In the clip, he drives up to the machine, where an automated message can be heard saying: "Welcome to KFC Greensborough when you're ready to place an order." After listening, Evans decides to joins in – revealing that he sounds identical to the recording.
But before you get too freaked out, there is a logical explanation: Evans is an ex-KFC employee. He started working at the fast food chain at the age of 15 and recorded the now infamous speaker message when he was 23. That means the restaurant hasn't updated it in 14 years.
The 37-year-old was told by friends that his voice was still being used on the drive-thru speakers so decided to check it out for himself.
Evans told Australia's News.com: "One of my friends went through the drive-thru about six months ago and completely reminded me about the fact that my voice is still on the speaker box even though I haven't been there in about 14 years.
"We used to have headsets you could actually speak to the customers through the speaker box with, when I was working there the headsets actually broke down."
He added: "On a whim, I was like let's just record something onto the speaker box to play automatically whenever you come through."
Within five days of being posted to TikTok, Evan's clip racked up more than 2.7 million views and 430,000 likes, along with thousands of comments from people who joked about his strange encounter with his past self.
"If it ain't broke don't fix it," one wrote about the speaker box message.
"Hit 'em up for royalties I reckon," said another.
Meanwhile, some commentators claimed they recognised Evans's voice after visits too the branch.
"I've heard this bad boy way too many times," one said.
"Sorry bro I always drive past it because I'm sick of hearing you," joked another.
Well, the restaurant clearly isn't sick of hearing him. Here's to another 14 years of Ryans pre-recorded voice delighting/annoying customers.