American musician Mark Hoppus was relieved to share the good news of being free of cancer in his recent health update but revealed he still needs to go for frequent checkups.
Mark Hoppus announced on his Instagram on Wednesday, September 29, that he is finally cancer-free and thanked God, including family, writing:
"I just saw my oncologist, and I'm cancer-free!! Thank you, God and universe and friends and family who sent support and kindness and love."
FINALLY FREE!
Hoppus, 49, explained he would need to get scanned every six months and that it would take the remainder of the year for him to be his old self again.
"But today is an amazing day, and I feel so blessed. Can I get a W in the chat?" he concluded. His 1.2 million followers flooded the comments section to rejoice with him.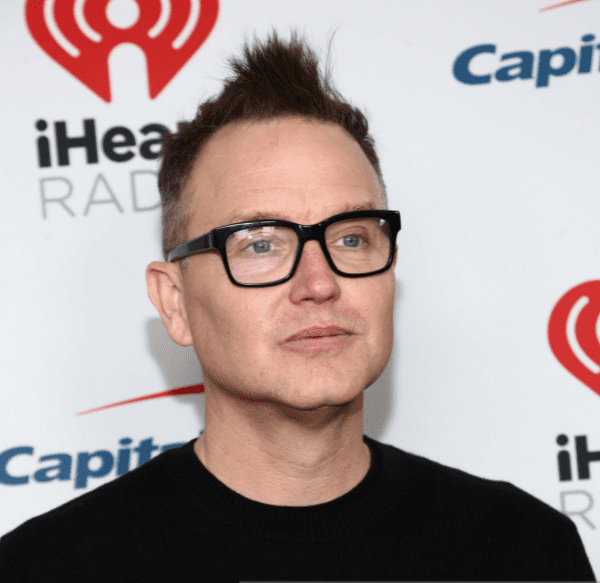 Actor Adam Devine commented by exclaiming with a huge yes while thanking God. He congratulated Hoppus and referred to him as his buddy stating that it is the best feeling in the world.
Canadian author Kelly Oxford echoed the same sentiments while sending her love to the Blink-182 star and his family, alongside heart emojis.
CANCER DIAGNOSIS
According to People, Hoppus was diagnosed with stage 4 diffuse large B-cell lymphoma at the beginning of the year. DLBCL is a type of cancer that occurs in white blood cells and can form tumors all over the body, per Mayo Clinic.
The songwriter first went public with his diagnosis in late June and opened up more about the disease the next month, claiming he would eventually beat it.
GOING THROUGH CHEMO
He revealed in August that he had finished his fifth round of chemotherapy and shared on social media that he was thankful not to be going in for more treatments.
The California native referred to the treatment process as though he was being pumped with poison every three weeks as his usual routine.
SUPPORTIVE BANDMATES
In addition, he has been mending his years-long friendship with former band member Tom DeLonge as they were reunited after Hoppus revealed he had cancer.
In a recent interview with Apple Music, 45-year-old DeLonge, who left the band in 2015, shared he and Hoppus were not in constant communication over the years. However, they have gotten closer in support of his cancer battle.
Even the band's drummer, Travis Barker, 45, stood in solidarity with his fellow bandmate and said he would be beside him to show him support on and off stage and could not wait for the band to play together again soon.