When a couple is meant to be together, they will be. Melanie Griffith and Don Johnson crossed paths after getting divorced and decided to give marriage another shot.
"The Milk Money" actress went through three marriages and despite not being with any of her former hubbies these days, she is on great terms with all of them.
Griffith's longest marriage was with Antonio Banderas, with whom she was together for nearly two decades. However, her most remarkable romance was with Don Jonson, her first husband.
It was remarkable for many reasons — the couple made the headlines due to Johnson's alcohol addiction, and they first got married when Griffith was just 18 but remarried years later. Let's dive into their love story.
The award-nominated actress and the Golden Globe-winning actor met on the set of the movie "The Harrad Experiment" in 1972. Apparently, according to Griffith, who was just 14 years old at the time, it was love at the first sight.
Johnson was 22 and they were waiting for a setup at the stairwell of the Anheuser-Busch Estate and they started chatting. The now 62-year-old recalls thinking that Johnson was the most beautiful person she has ever seen.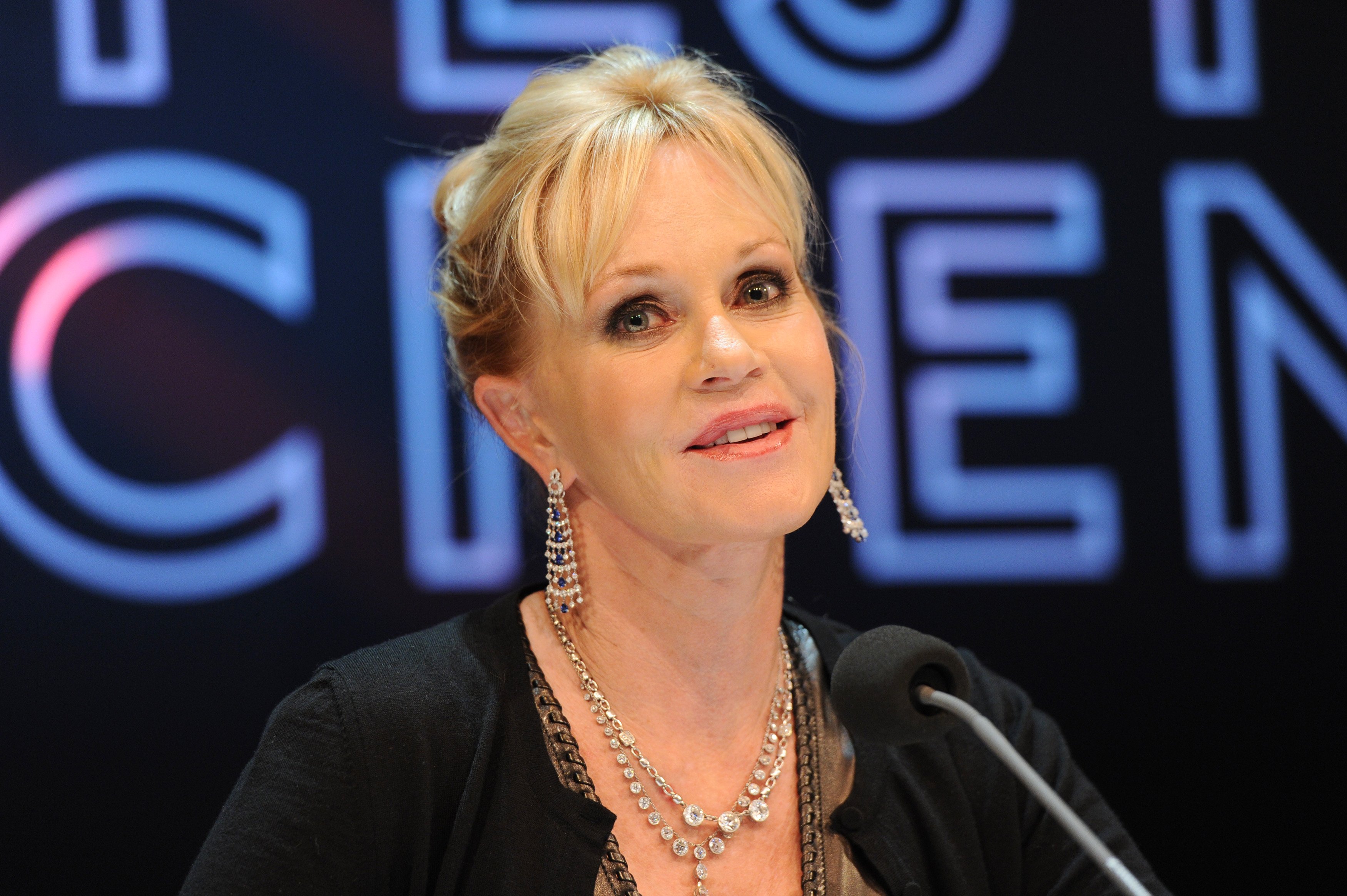 Griffith's mother, acting legend Tippi Hedren, was also starring in the movie and recalled the moment with "sheer panic":
"They were two beautiful, wonderful people, and here, my daughter was showing signs that I had never seen before in her, with an older man, and there was just sheer panic."
Despite her mother's fear, Griffith and Johnson fell madly in love and moved in together when she turned 15, and they got engaged when she was 18.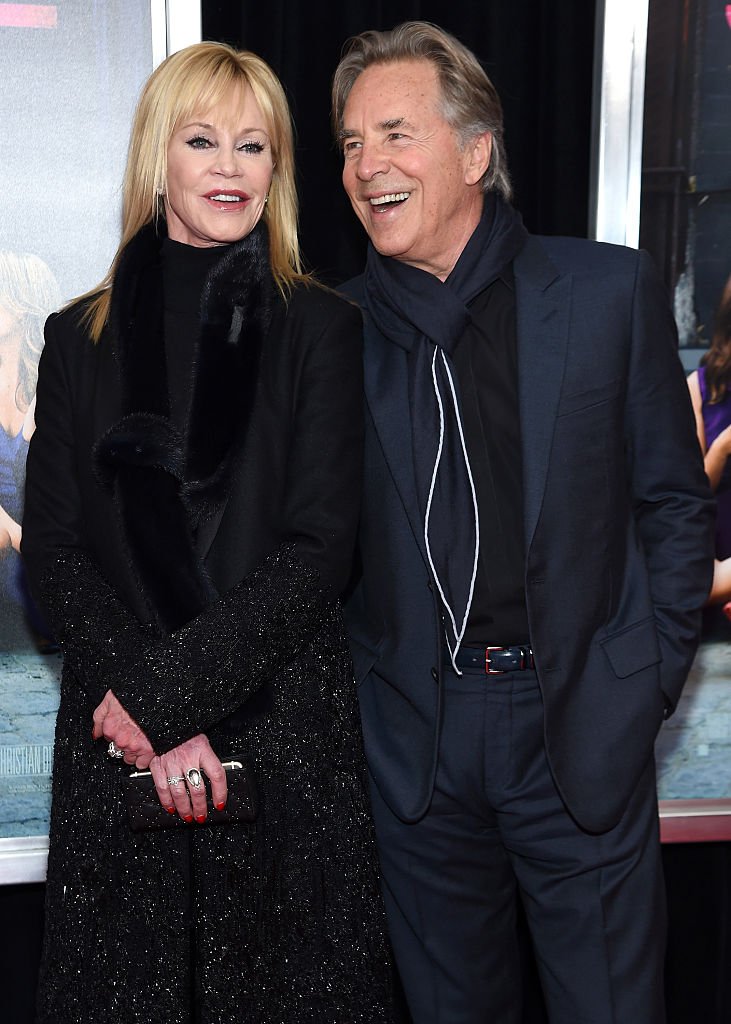 However, the first marriage wouldn't last long. They split six months later after tieing the knot in Las Vegas. According to an article published in People Magazine in 1994, Johnson had "a weakness for wine and drugs" way before meeting his first wife.
The problem, however, wasn't one-sided. Griffith also had her issues with drugs and alcohol, which contributed to their early divorce.
After that, the "Working Girl" actress went on to date actor Ryan O'Neal and Steven Bauer where she married the latter in 1981. The couple had a son, Alexander, in 1986.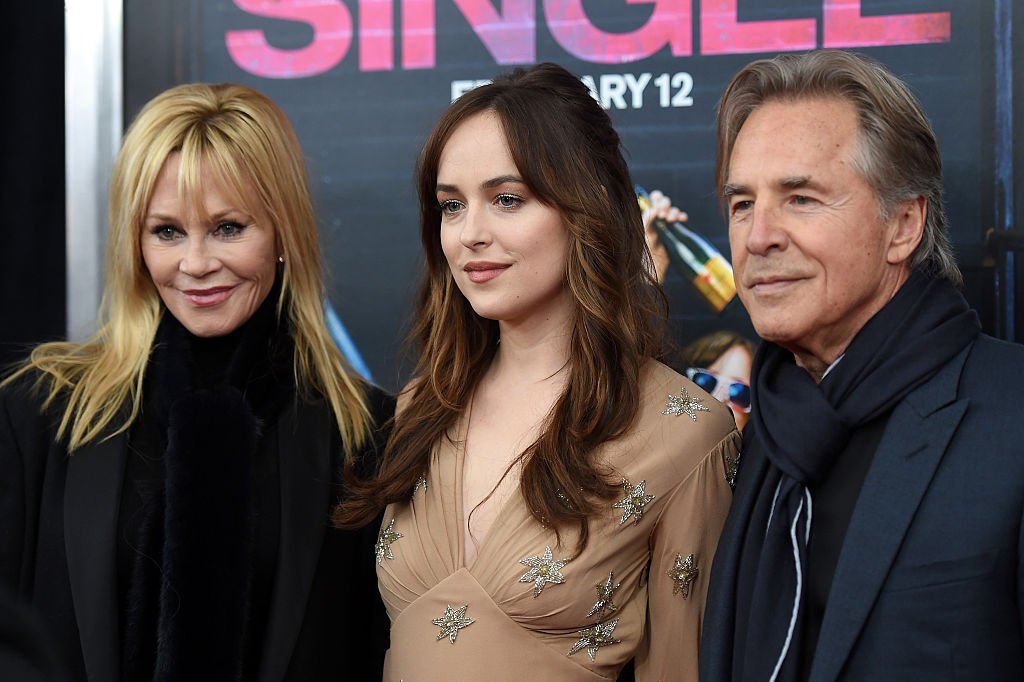 She was still battling her addictions, however. While working hard in the production of 1984's "Body Double" and 1986's "Something Wild," Griffith said she used cocaine and liquor:
"What I did was drink myself to sleep at night. If I wasn't with someone, I was an unhappy girl."
Meanwhile, Johnson continued to drink and dated actress Patti D'Arbanville, with whom he had a son, Jesse Johnson. In 1988, she was fined for the lost time due to her drunkenness while working in the production of "Working Girl."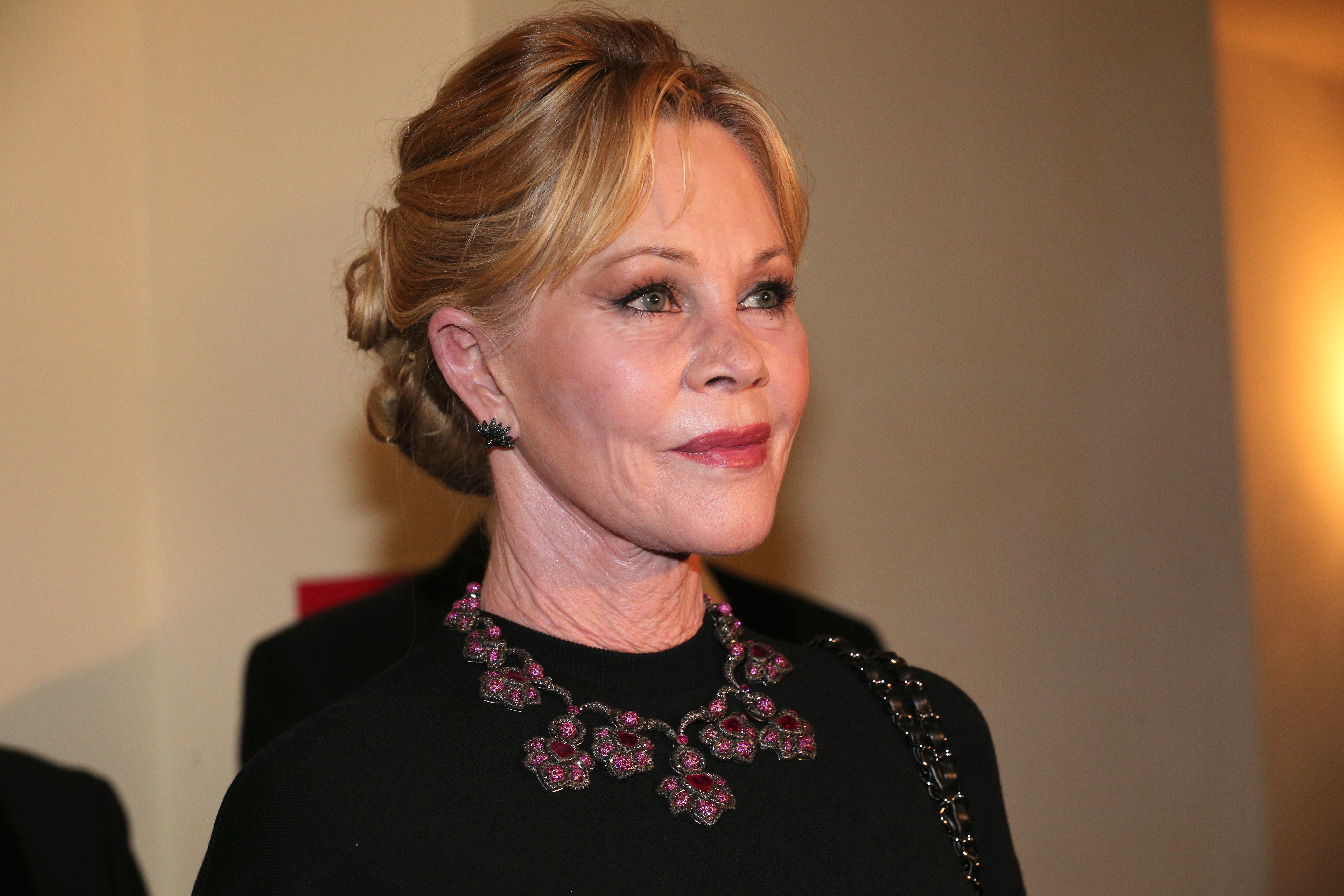 Griffith reached out to Johnson and his insistence got her into rehab. The following year, they got back together, and in June 1989 the couple remarried.
The duo knew how important it was for their sobriety to stay away from Hollywood's temptation, so they moved into a 7,500-square-foot ranch house in Woody Creek outside Aspen.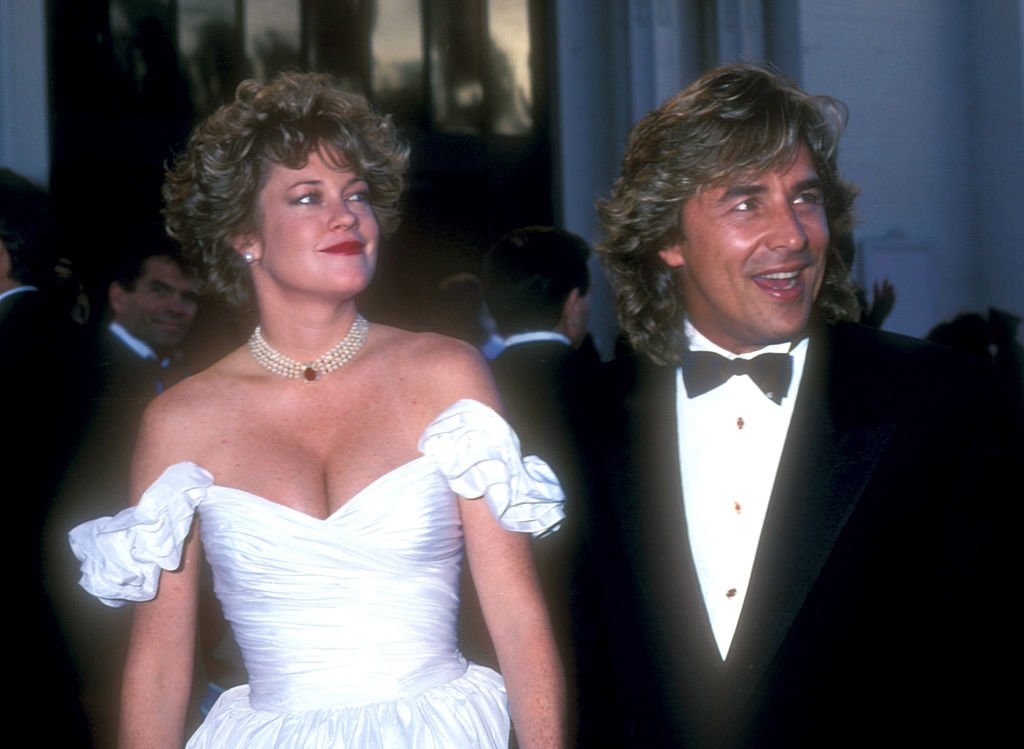 The 62-year-old said at the time when they reunited that there was always this connection between them:
"It's almost like soulmates, and it always was. I didn't want it to be like that sometimes, and sometimes I wanted not to love him. But maybe it was karma."
In a recent interview for the Hollywood Report, the former couple doesn't hide their affection and connection for each other, even after 25 years of divorce.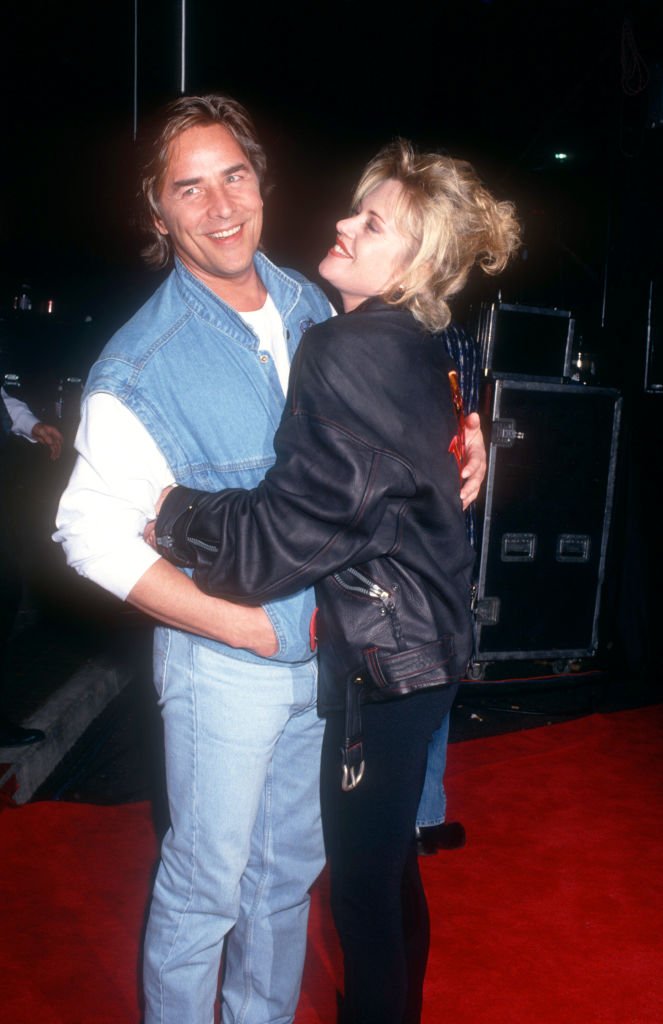 The interview is about influential multigenerational families in the show business and the Hedren-Griffith-Johnsons are present. Tippi Hedren, mother of Melanie Griffith, recalls the very strong bond and attachment between her daughter and Don Johnson right from the very beginning.
Johnson, now 68, said the connection still exists. Their second marriage lasted for nearly 5 years, and these years appeared to be their golden time together.
The former couple had a daughter Dakota Johnson, who now has a rising acting career of her own. Dakota followed her parents' path in acting and broke out in "Fifty Shades Of Grey" as Anastasia Steele.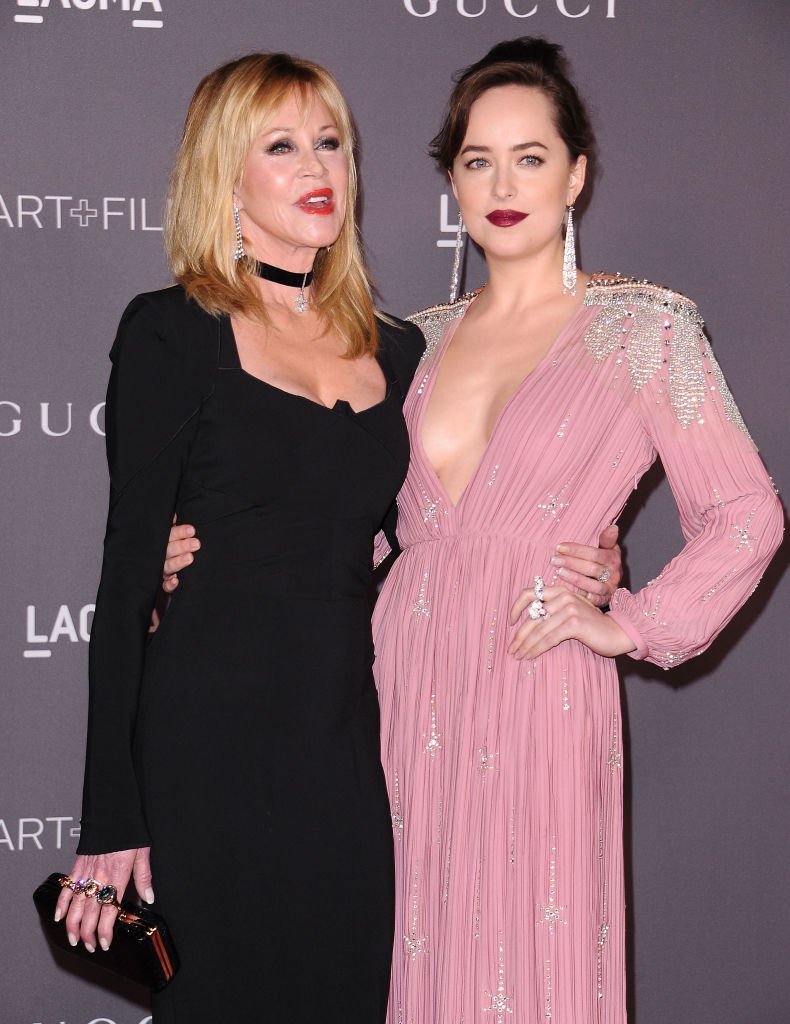 In 1996, Melanie Griffith got married to Antonio Banderas and they welcomed daughter Stella Banderas in the same year. Griffith and Banderas were together for nearly two decades before separating in 2014.
Since the separation from Banderas, the award-nominated actress has been living a happy and single life. She said a few times that she wasn't thinking of getting married again or that she'd sign up for dating apps any time soon.
The single lady still remains close with all of her former hubbies. In July 2020, she praised her love for them on her Instagram account.
When it comes to her career, Melanie Griffith's greatest role was as Tess McGill in "Working Girl." Griffith wasn't supposed to take Tess' role until the film's director saw her reading for the role and said she was "the girl."

Before her, Michelle Pfeiffer was considered for the role but was considered too sexy for the character; "Cheers" star Shelley Long and Demi Moore were the first names on the list for Tess McGill.

The actress was struggling with drugs and alcohol during the movie production but despite the issues, Griffith earned a nomination for the Academy Award for Best Actress and won a Golden Globe for her role.

She also received accolades, including Golden Globe nominations for her performances in 1995's "Buffalo Girls" and in 1999's "RKO 281". In the 2000s, the majority of her appearances were on television shows such as "Nip/Tuck", "Raising Hope," and "Hawaii Five-0."

In 2003 she made a Broadway debut in the iconic musical "Chicago," and in 2010 she made a comeback to the movie screens. The first work was alongside her third husband, Antonio Banderas, in the movie "Autómata," and her latest project was in "The Disaster Artist," starring James Franco.

Don Johnson has been pivoting between movie screens and TV shows. His latest film projects included Quentin Tarantino's "Django Unchained" in 2012, and in 2015, he began starring in the ABC's "Blood & Oil."