Rock Hudson and Phyllis Gates' marriage was the envy of many in the short time it lasted. However, behind the scenes, the couple was involved in bitter blackmails towards each other and hidden sexuality scandals.
Of the legendary actors produced in Hollywood's Golden Age, Rock Hudson is undoubtedly a name that can't be forgotten. Hudson took over the industry with his piercing handsomeness and charm.
He was known as Hollywood's leading hetero heartthrob. However, behind the scenes, Hudson battled with his sexuality, and his secret was taken advantage of by none other than his beloved wife, Phyllis Gates, who also had skeletons in her closet.
GATES AND HUDSON'S RELATIONSHIP
According to reports, Hudson and Gates first set eyes on each other in October 1954 during a meeting at Henry Wilson's house. Wilson was Hudson's agent while Gates worked as Wilson's secretary.
The two immediately hit it off. The next day, Wilson invited Gates to join him and Hudson for drinks and that was the start of their relationship. The duo began dating, and in time, Gates' social status was elevated.
Gates even went as far as blackmailing her husband.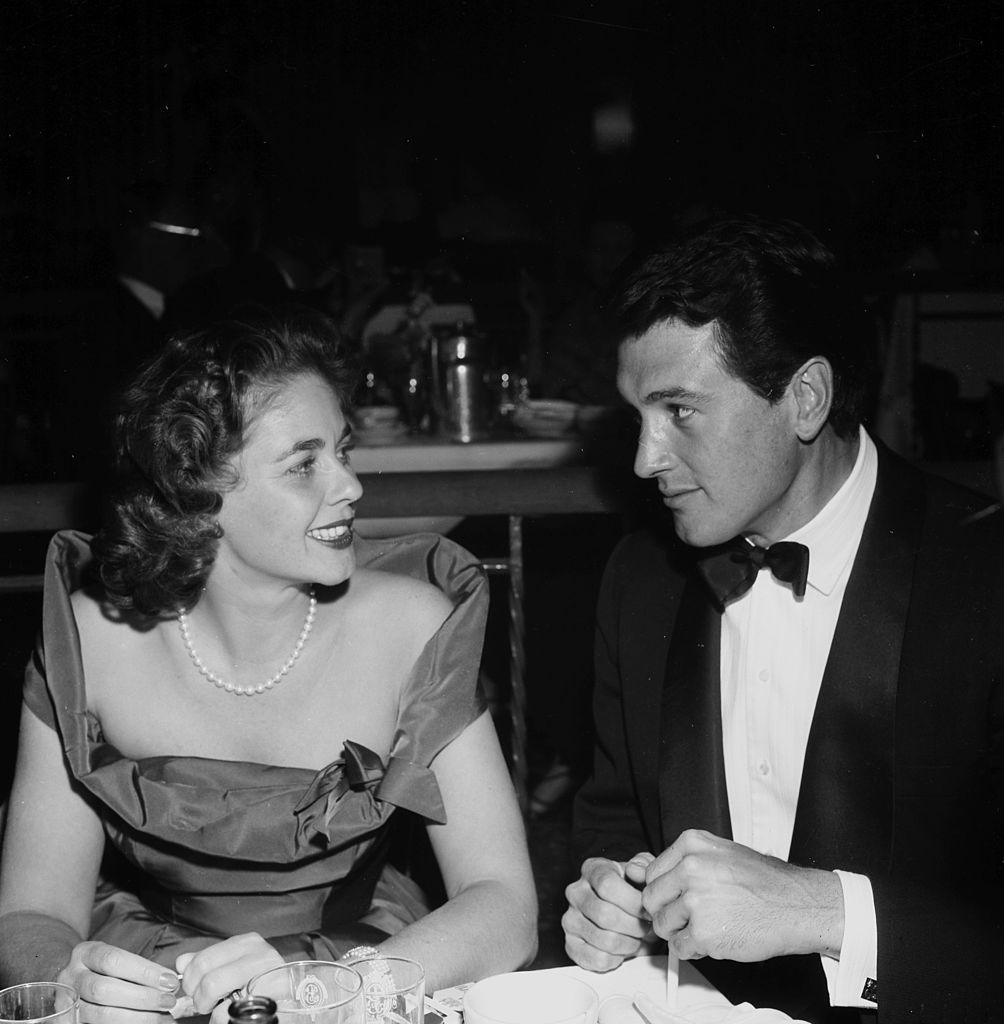 By 1955, Gates had moved into Hudson's Sunset Boulevard, and both their reputations were increasing. However, Hudson struggled with keeping his private life away from the media, who were curious about why he wasn't married.
After much pressure, Hudson proposed to Gates in 1955, and in November that year, the lovebirds tied the knot in Santa Barbara with only four guests, including Wilson. The duo went to Jamaica for their honeymoon.
BLACKMAILS AND SCANDAL
Soon after the honeymoon and a few years of marriage, there was trouble in paradise as Gates alleged that their sex life was in shambles. She also claimed that Hudson had sudden rage and dark moods.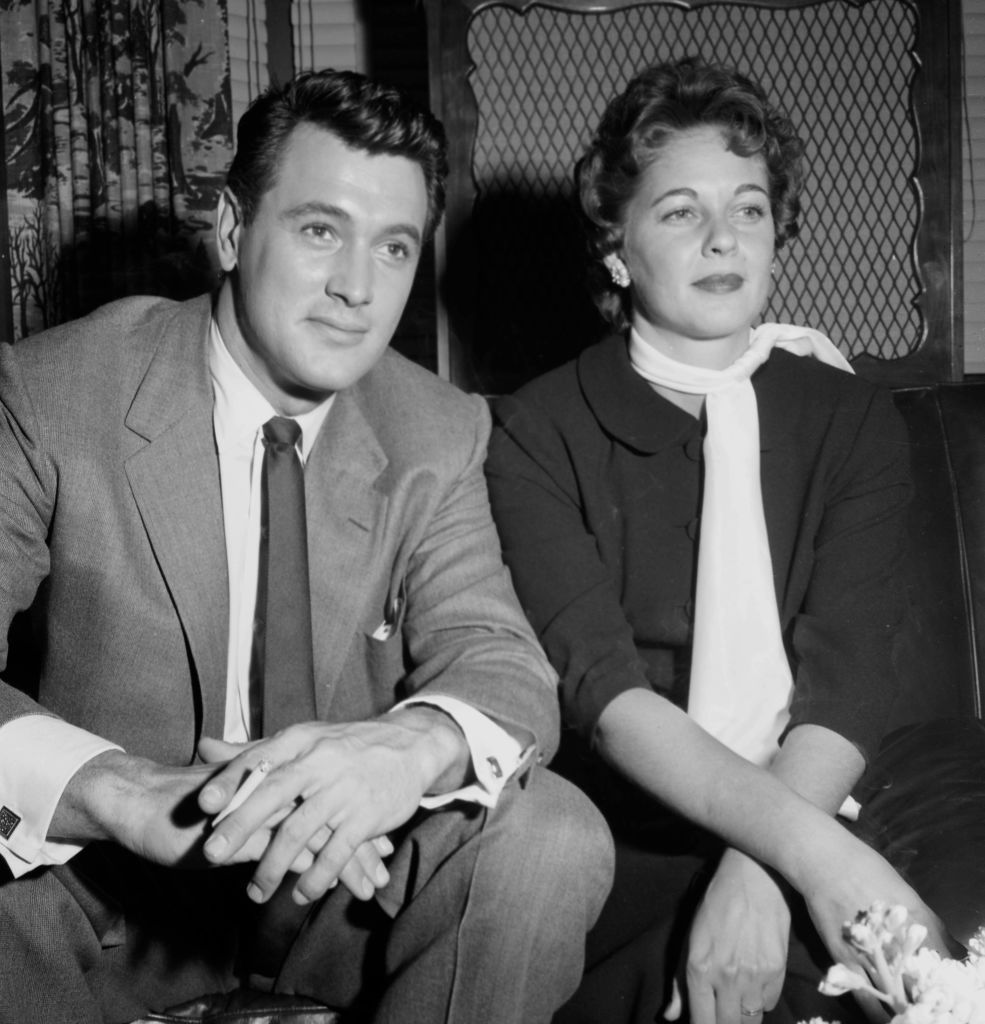 Gates didn't stop there and further claimed she received calls from young men who described themselves as Hudson's fans, but it turns out they were more than fans. By 1958 Gates filed for divorce and received a weekly check of $250 for alimony.
However, before the divorce, the couple was knee-deep in scandals. According to reports, the marriage between Hudson and Gates was arranged by Wilson, who was also gay, to protect the actor.
Before the wedding, a known magazine, Confidential Magazine, was working on an expose to reveal Hudson's sexuality, and Wilson arranged the marriage to cover up his client and friend's track.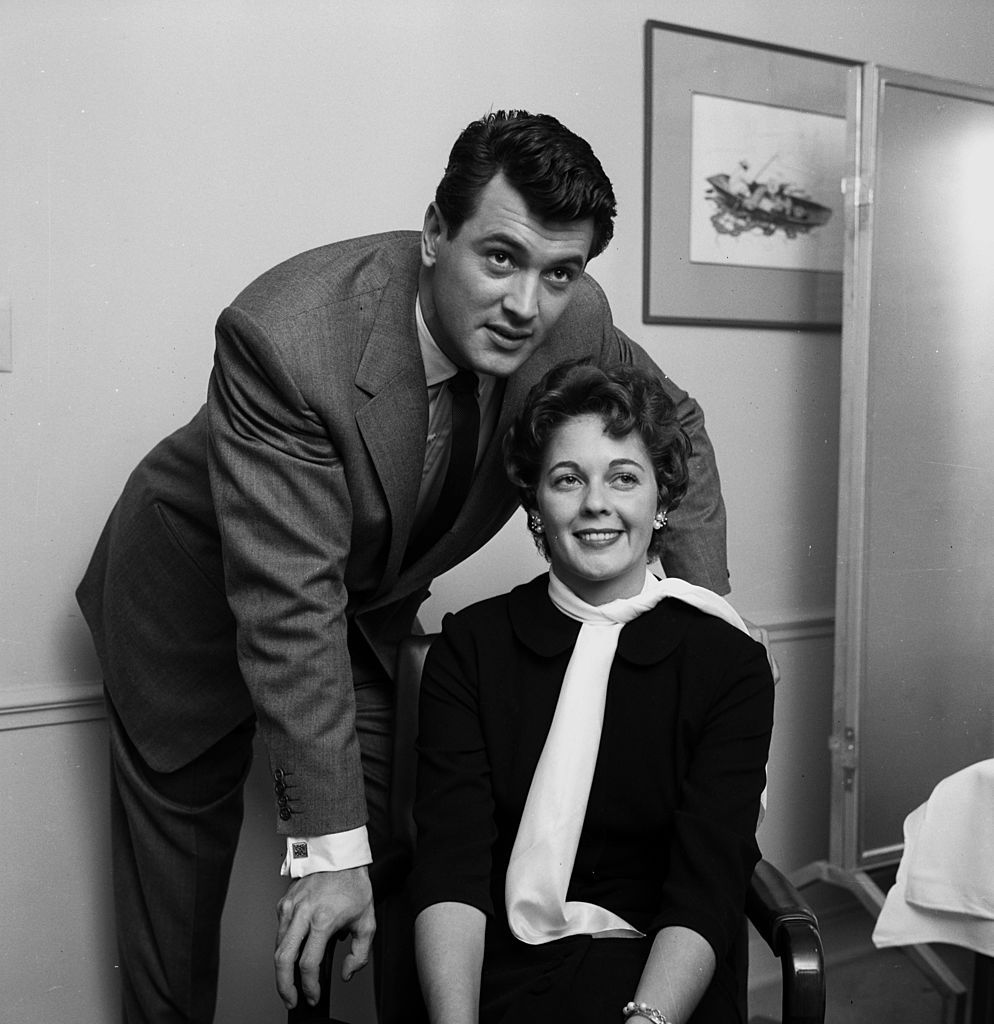 Gates wrote about this in her memoir, "My Husband, Rock Hudson," and noted the betrayal slighted her. She insinuated that she had no idea the actor, who starred in "Giant" alongside Elizabeth Taylor, was gay.
However, reports suggest that Gates knew about her husband's hidden sexuality and was on board because she was also a lesbian. A 2006 issue of The Advocate Magazine claimed the couple went on double dates with John Carlyle and his boyfriend.
She allegedly joked to her friends that it would be fun to marry "the big gay rock." However, it was more than fun for Gates, who saw other women but hampered on Hudson seeing other men.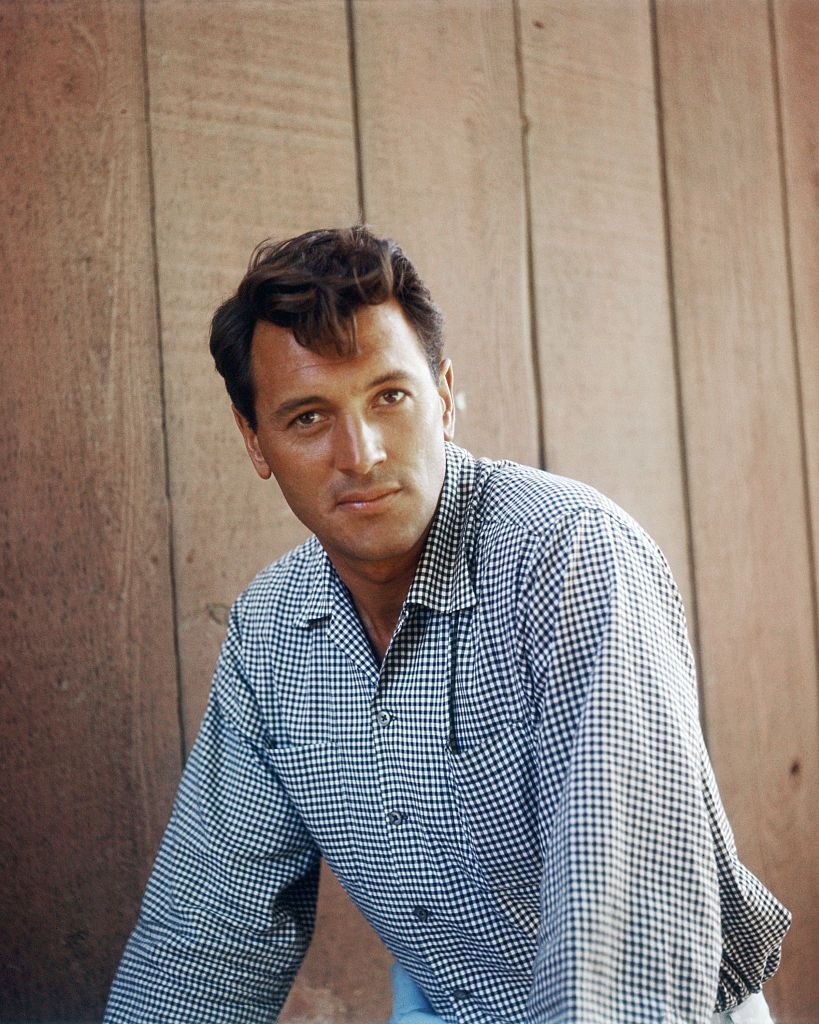 Gates even went as far as blackmailing her husband, hiring private investigator Fred Otash to record a conversation between her and Hudson, where she manipulated her husband to confess he was gay.
She used the tape to blackmail Hudson, but the actor didn't fall for her trap, thanks to Wilson, who hired a mob to deal with the people she gave the evidence to. Hudson also played his part by using an incriminating photo to silence Gates.
HUDSON'S DEATH
After their failed marriage, Hudson went on to date stockbroker Lee Garlington, but they kept their relationship secret. However, that wasn't the only secret that haunted his final moments.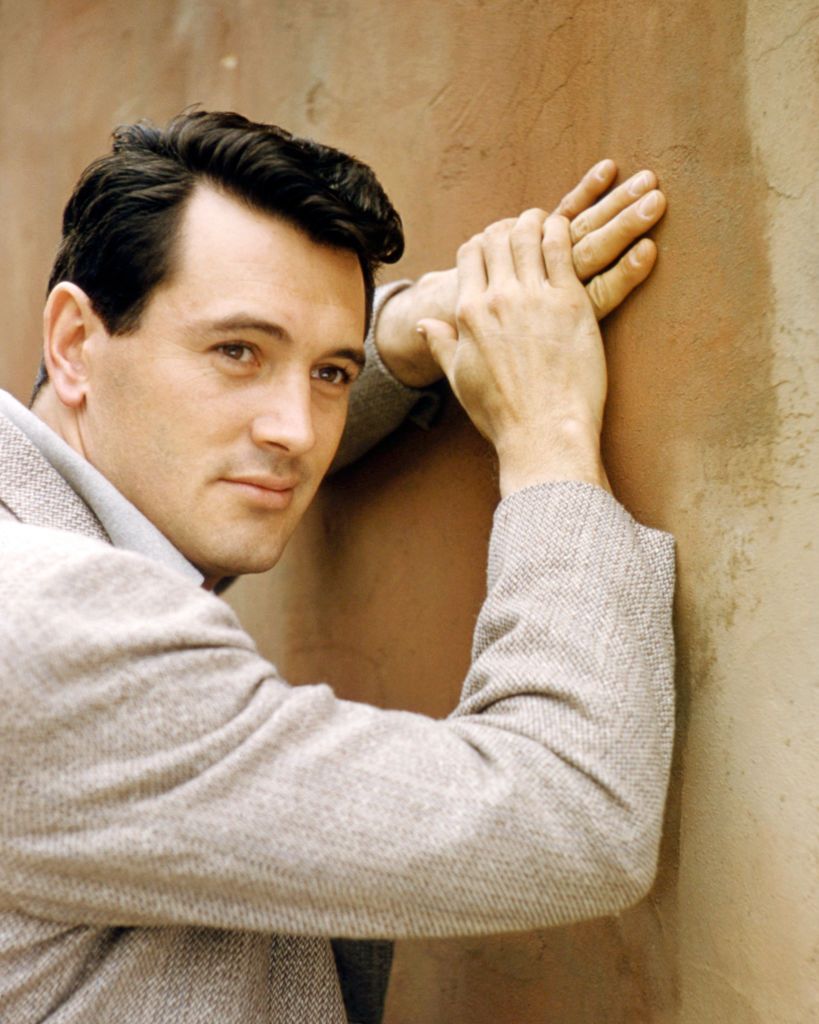 The star actor was diagnosed with HIV/AIDS in 1984 but kept it a secret until a year later when his publicist announced it as he was dying from AIDS. At 59 years old, Hudson died from the virus.
The biography "All That Heaven Allows" by Mark Griffin explored his hidden sexuality, battle with the disease, and the impact of his death on raising awareness about the epidemic of AIDS in the biography "All That Heaven Allows" by Mark Griffin.