The life story of Stevie Wonder, the prodigy kid who took the world by storm and is up until this day known as one of the most prominent musicians who have ever walked this Earth, is profound and inspiring to say the least.
Shutterstock
Born Steveland Judkins or Steveland Morris on May 13, 1950, in Saginaw, Michigan, Wonder, who got the name because of the wonders he could do with the instruments from very early age, wasn't born blind. He was, however, born prematurely and had to be placed in an incubator at 6-weeks-old. Sadly, because of a doctor's fault, he was given too much oxygen which destroyed his sight.
He was diagnosed with Retinopathy of Prematurity, which means that the growth of the eyes is aborted, causing the retinas to detach and leading to blindness.
Speaking to Oprah back in 2004, Wonder explained that he wasn't mad at the doctor who gave him too much oxygen. He even said how he had once visited the hospital where he was born and was given an award.
"I don't regret what happened because it made me who I am. But I'd love to see," Wonder said.
Life with a disability has been challenging, especially when he was young.
Wonder recalled his mother cried a lot because of his condition, so when he was just five, he told her: "Don't worry about me being blind, because I'm happy."
"I said something like that. It bothered me that my mother was crying all the time. She thought God might be punishing her for something. She lived during a time when things were particularly difficult for a woman in her circumstances," Wonder told Oprah.
"I used to say that if something happened to my mother, I wanted to die with her. That's because I loved her so much. I want to live so I can carry out the essence of what she has shown me: kindness and goodness."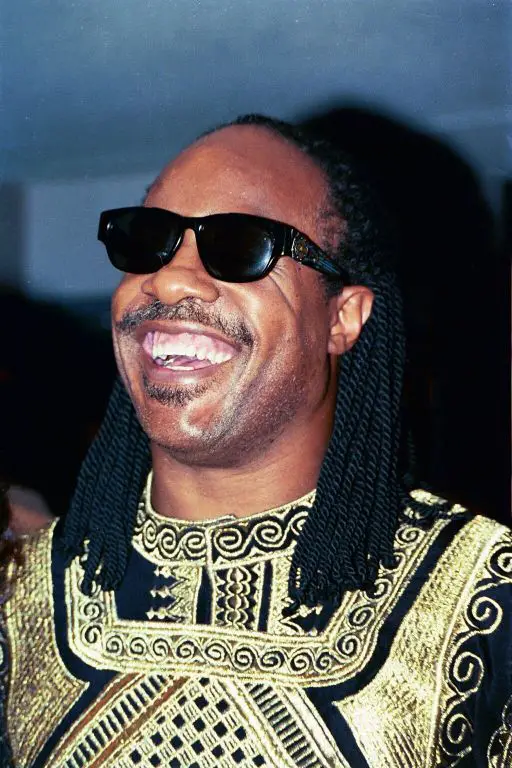 Source: Wikipedia Commons
He recalled he was a curious child who was never afraid to try new things, including climbing trees.
"We had these woodsheds in the backyard, and we played a game where we'd jump from the top of the woodshed into the alley. Who could jump the farthest? The kids were like, 'Go, Steve, go!' but I guess I missed the moment when my brother Larry whispered, 'Momma's home.' So I'm on top of the shed saying, 'Are you ready? Here we go!' And I jumped right into my mother's arms," he shared.
He started playing the harmonica and the drums from very early age, and he later discovered the piano.
At only 11 years old, Wonder released his debut album The Jazz Soul of Little Stevie, an instrumental, under producer and label founder Berry Gordy Jr.
Speaking of the time Berry Gordy Jr. discovered him and got fascinated with his musical abilities, Wonder explained how the deal could have failed, but luckily, that didn't happen.
"It was a difficult point. The people there were excited about me being with them, but the lawyer my mother used was not that impressed with Motown," Wonder recalled.
"There was some negotiating, and some guy there said to my mom, 'Let me tell you like this: Stevie can either sign this contract, or he can spend the rest of his life selling pencils.'"
"My mother said, 'I don't give a damn what you say. My son will never sell pencils ever in his life.' And the deal was off. I think Berry Gordy finally talked with my mom about the "misunderstanding," and they worked it out."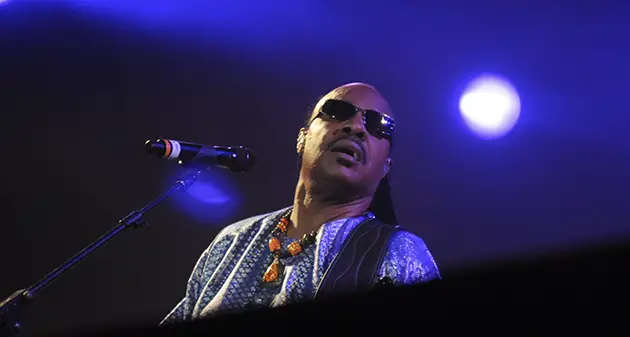 Shutterstock
Many of Stevie Wonder's songs are No.1 hits which have topped the charts all over the world. Among the songs he made, and which are touching the heart and soul, are Superstition, I Was Made to Love Her, Yesterme Yesteryou Yesterday, My Cherie Amour, For Once In My Life and Sir Duke.
When it comes to the future, Wonder is planning on moving to Ghana indefinitely in an attempt to protect his grand children and great-grandchildren from the racial injustice in America.
"I wanna see this nation smile again. And I want to see it before I leave to travel to move to Ghana, because I'm going to do that," he told Oprah, as quoted by People.
"I am [relocating permanently], because I don't want to see my children's children's children have to say, 'Oh, please like me. Please respect me, please know that I am important, please value me.' What kinda [life is that]?"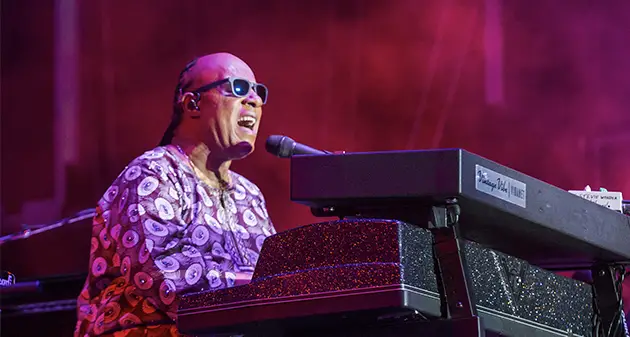 Wonder's extraordinary life and career is the perfect example that no disability can stand on our way if we put our mind into accomplishing what truly makes us happy. Thank you Stevie Wonder for the joy you are giving to us with your incredible talent and music