In a viral TikTok video, a teen shared a shocking discovery he made. He found a secret phone in his mother's room that revealed she had been looking through all of his messages, photos, and social media. 
Last month, a TikToker caused uproar online after posting a clip that unearthed a secret phone his mother had been using to track his activities.
Viewers were shocked, and many were concerned that this might also be happening to them. In the clip, the teenager scrolled through the iPhone and showed access tabs to his photos, texts, call history, and social media accounts.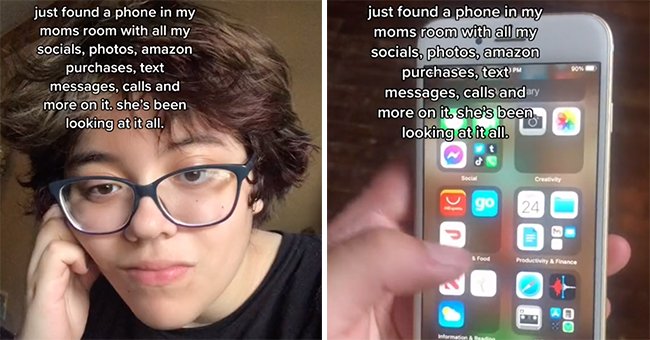 "REALLY UPSET"
The 16-year-old TikToker shared that he was "really upset over this, actually." In a comment, he added that he attained good grades at school and never did anything to lose his mother's trust.
The teen also stated that he had nothing to hide but still didn't appreciate the snooping and lack of privacy. Netizens were quick to respond, and many called it "phone cloning" and noted that his mother's actions could be illegal.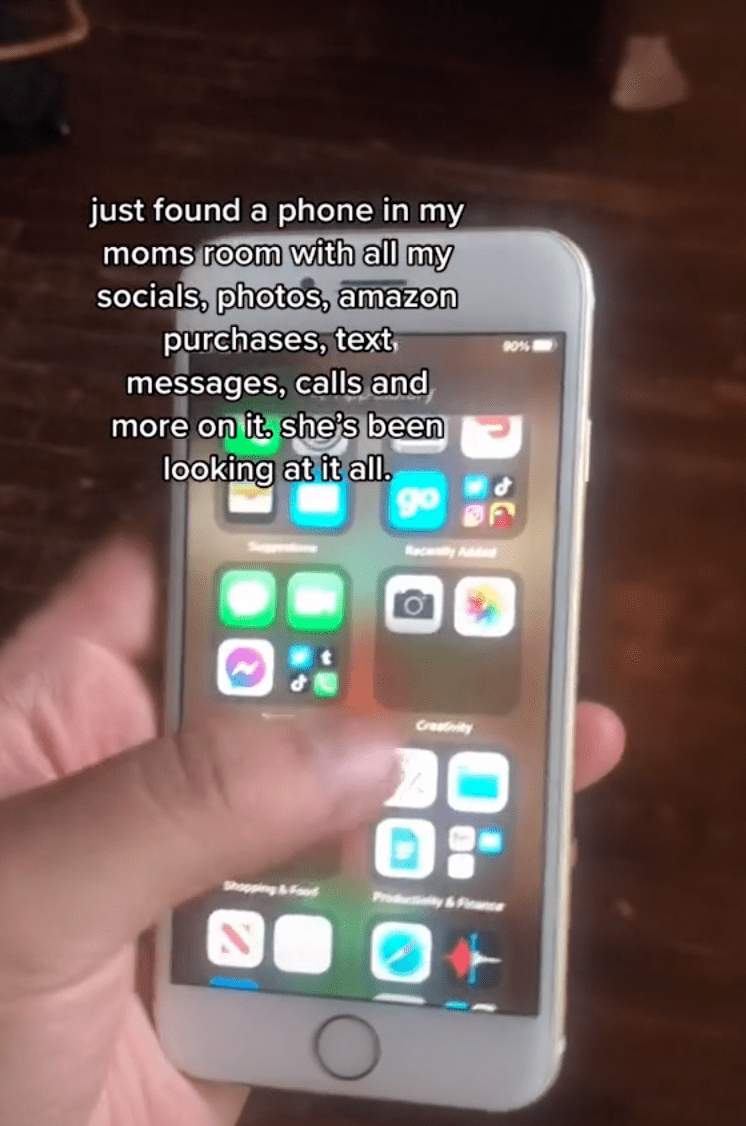 HELICOPTER PARENTING 
One user asked: "Why can't parents understand boundaries????" These helicopter parenting techniques can be viewed as disrespectful and invasive toward children.
Online community members suggested that the teen set up a new iCloud to keep his information safe. Others shared similar stories of how their parents monitored them online and at home.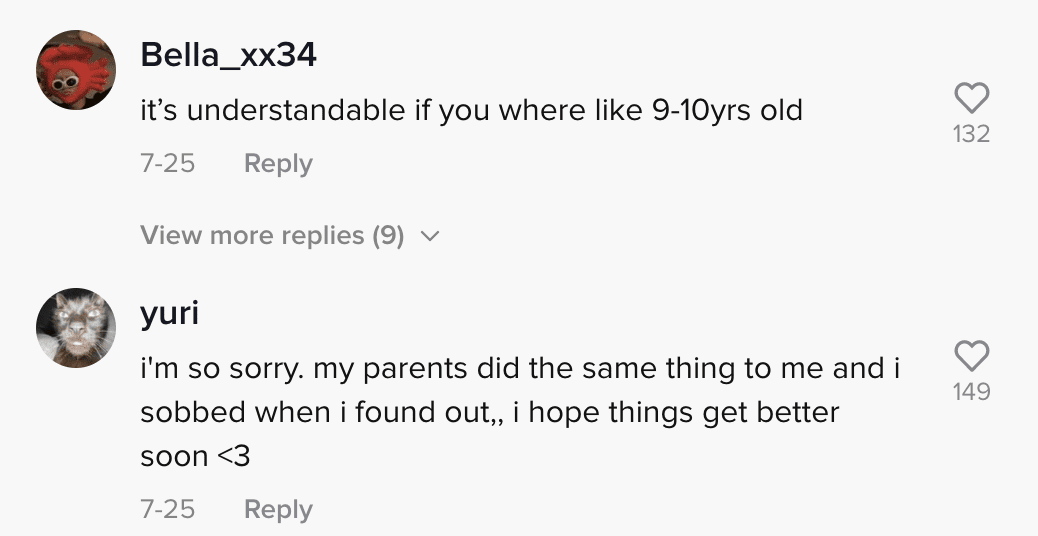 DISPOSE OF THE PHONE 
One user said that they were "paranoid now," while another person asked: "Is there a way I can make sure this isn't happening to me?" Many online members offered the TikToker creative ways to dispose of his mother's secret phone.
They shared that he could reset it to factory mode or a more permanent solution, submerge it in water. However, the TikToker revealed that the phone was already back in his mother's possession.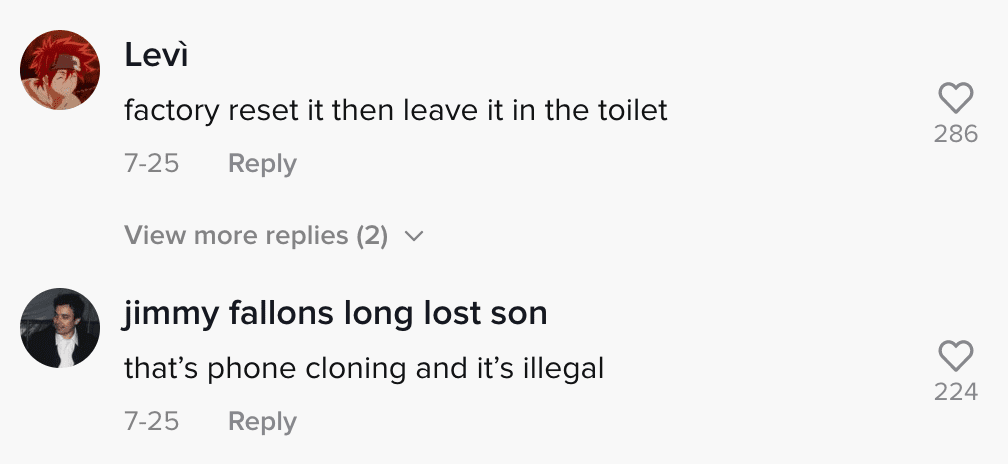 JUSTIFYING THE MOTHER'S ACTIONS 
When a netizen enquired about how he was doing now that his mother knew he found the phone, he shared that he was reprimanded. In the midst of people sympathizing with the TikToker, a few commentators justified the mother's actions.
One netizen explained that it is needed to ensure children's safety. The concerned user expressed: "Welcome to parenting. Lots of kids misuse the internet, it's a safety and health hazard."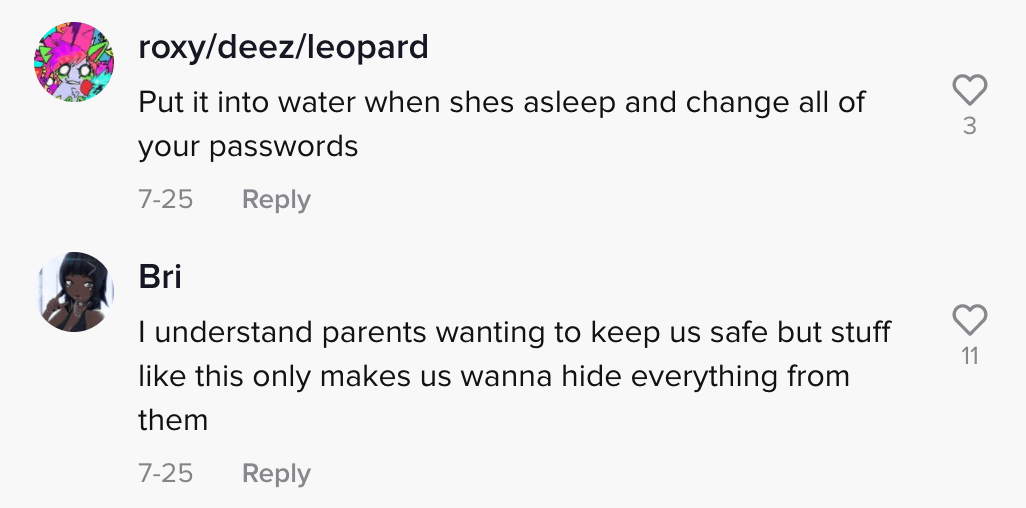 PRIVACY AND INDIVIDUAL SPACE
A health and science writer, Kirsten Weir, shared that spying parents take something away that is vital to adolescents' identity development. She stated that children need "privacy and sense of individual space."
Weir continued by adding more reasons for allowing children some degree of privacy. She said: "there's considerable evidence that intruding on kids' privacy damages the parent-child relationship." Parents may want to consider this before they spy on their children in the future.