Season 10 of American Horror Story is already keeping fans on the edge of their seats. It's scary, engaging, surprising, and, most importantly, it features the one and only Frances Conroy. If Jessica Lange is the volcanic eruption of AHS, then Frances Conroy is its silent killer. Her performances are never too outlandish, yet she draws us in like a sweet-smelling poison.
Now that Frances is appearing in the tenth season of the series in her seventh role, it's about time we definitively rank her award-worthy performances. So far, she's been nominated for two Emmys for American Horror Story, although she has yet to win. Could Frances's turn as Belle Noire in American Horror Story: Double Feature finally win one for her? It might be her best AHS character yet.
#1 — Myrtle Snow, 'American Horror Story: Coven' and 'Apocalypse'
Like Moira O'Hara, Frances appears as Myrtle Snow in two seasons, and is the perfect foil to Jessica Lange in both. The actresses have talked about how they play off each other and have a special relationship on-screen, but Jessica's roles tend to be much louder.
However, in Coven, Frances gets the chance to really let everything go with Myrtle to bring us some of the series' most iconic moments.
Article continues below advertisement
Coven isn't lauded for its horror, but for its storytelling, and Frances's Myrtle is the perfect example of that. She's the head of the witches' council, and we understand her motivations as jealousy of Jessica's Fiona Goode, but love her all the more for it. Plus, her dramatic death makes her character arc both surprising and satisfying, so we agree that her Emmy nomination here was well deserved.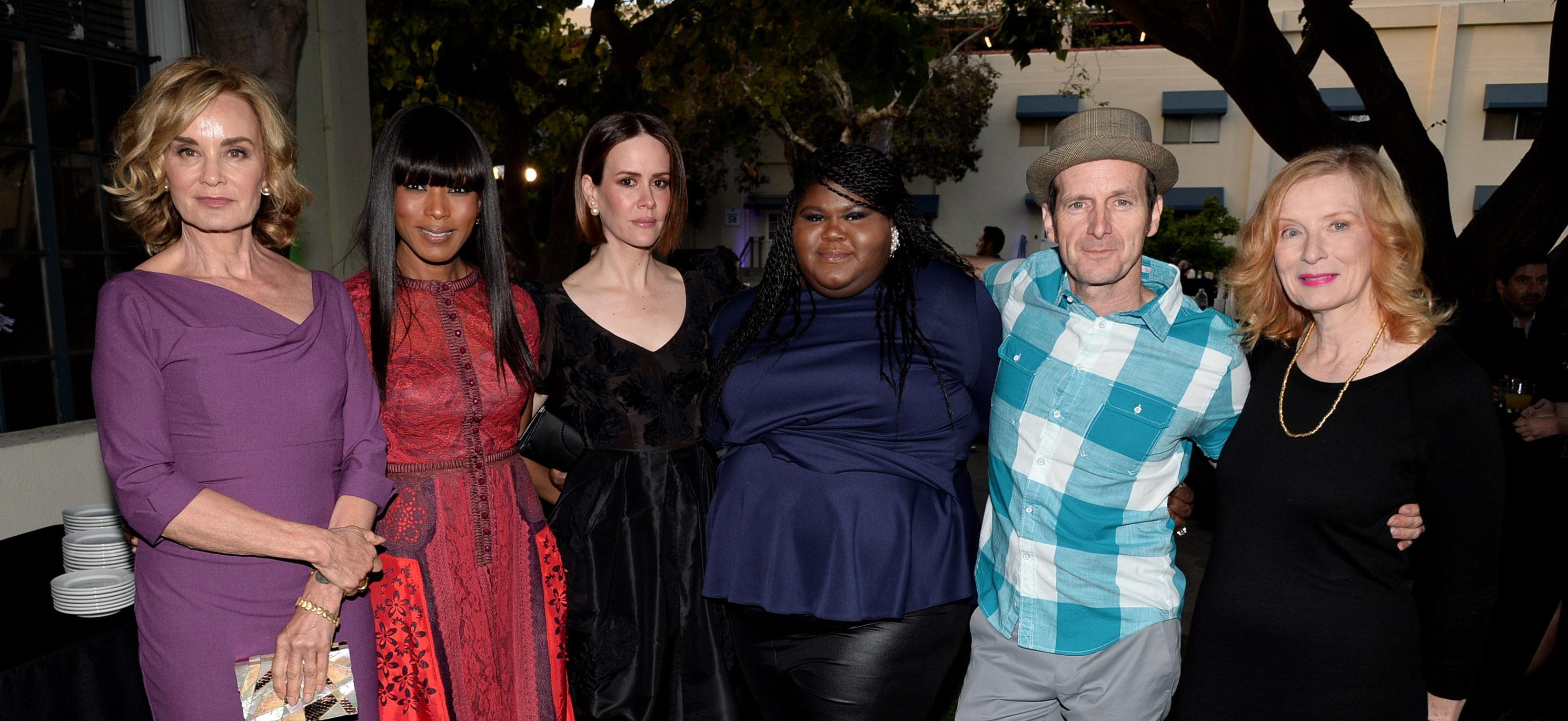 Article continues below advertisement
Like many of her American Horror Story castmates, Frances Conroy has had to stretch her acting chops to cover a wide range of roles. Co-creator Ryan Murphy even once told EW, "Maybe of all of [the actors], she's the one we require to do the most drastically different thing. She, every season, has done a different voice, a different physical look."
And after Sarah Paulson, Evan Peters, Lily Rabe, and Denis O'Hare, she's been in the most AHS episodes. Hopefully there will be more characters in the future to add to the list of Frances Conroy's best AHS characters.
New episodes of American Horror Story: Double Feature air every Wednesday at 10 p.m. on FX.