In the last few years, police officers have been called out for a series of high-profile blunders, which recently included arresting a man for standing close to a suspect. Here is what happened.
The death of George Floyd brought a global awakening to the brutality of police officers, which sparked a series of mass protests around major cities of the world, with people calling for an end to police brutality.
One would think such unison would deter officers from being reckless with their job and become careful; some officers still throw caution to the wind when discharging their duties.
A TikTok user recently captured the moment police officers arrested a man for standing close to a suspect. The arrested man had no relation to the female suspect, but the cops felt their proximity was proof enough for his arrest.
In the viral video shared by Emily Oberhausen, police officers in Louisville, Kentucky, were seen handcuffing a guest at a hotel for what most people have termed an unreasonable reason.
The incident took place outside the door of the Moxy Louisville Downtown hotel, and according to Oberhausen, whose voice narrated the situation, the cops in the video were members of the Louisville Metro Police Department.
Police officers approached and arrested the man who Oberhausen said is a regular at the hotel. The conversation between the man and the cops was inaudible, but he was clearly in shock at what had happened.
The man was accused by the police of being an accomplice to the woman.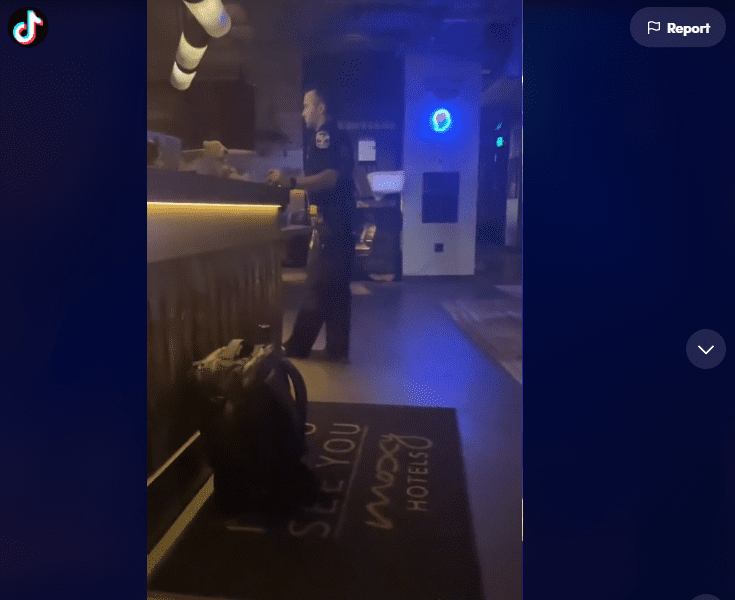 In the video, the TikTok user was heard saying, "the man just flew into Louisville, Kentucky last night to stay at this hotel." Oberhausen explained that her spouse worked at the hotel, and the one who was handcuffed by the cops had just returned from an international trip.
He had approached the front desk in the hotel to get change for his taxi since he had not converted his money at that time. Coincidentally, the police arrested a woman close to his taxi, and he was picked alongside her.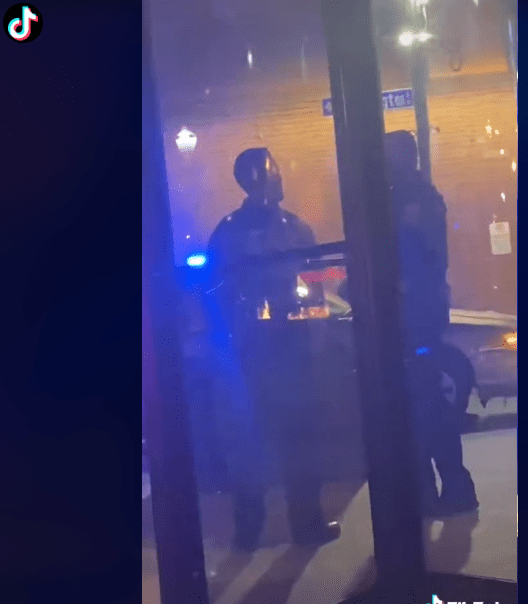 The police accused the man of being an accomplice to the woman. Also, the arrested woman was said to have knocked a pedestrian off a rental scooter.
Oberhausen added that the arrested woman did not try to clarify with the cops that she did not know the man. It is yet to be known how the night ended, but most viewers confessed their irritation at the unfair arrest.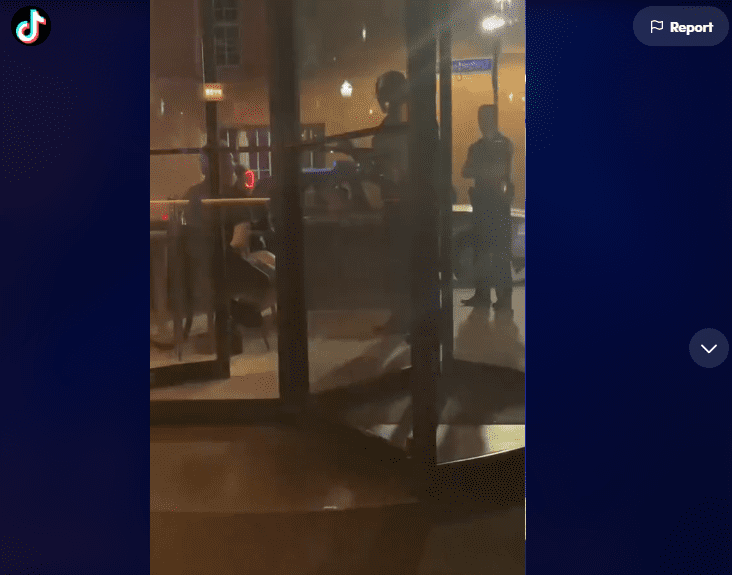 One viewer noted that the cops should have interrogated the man before making an arrest, while another explained that the arrest was improper and was an abuse of the man's rights.
According to reports, staff at the Moxy Downtown Louisville confirmed that the incident happened on two occasions. So far, there is yet to be an official response from the LMPD.