A brawl between a transgender councilwoman and a shop owner is gaining ground on social media as more people end up torn between the two parties.
A sign written by Don Sucher has stirred an online frenzy following a verbal confrontation between a transgender councilwoman, Tiesa Meskis, and the businessman.Meskis reportedly confronted Sucher, who runs the Sucher & Sons Star Wars Shop in Aberdeen, after discovering a signpost with some questionable words scribbled on it.
The councilwoman considered the post an attack on the trans community, as it directly implied that anyone born with the male reproductive organ was not female.
The discovery led her to confront the business owner inside his store in a bid to convince him that trans women were women. Meskis accused the shop owner of being a bigot while repeatedly voicing her stance.
On his part, Sucher maintained the councilwoman was nuts as she refused to leave his store after asking her to do so repeatedly. In a follow-up interview, the trans woman described Sucher's words as hurtful, demeaning, and dismissive of the trans community.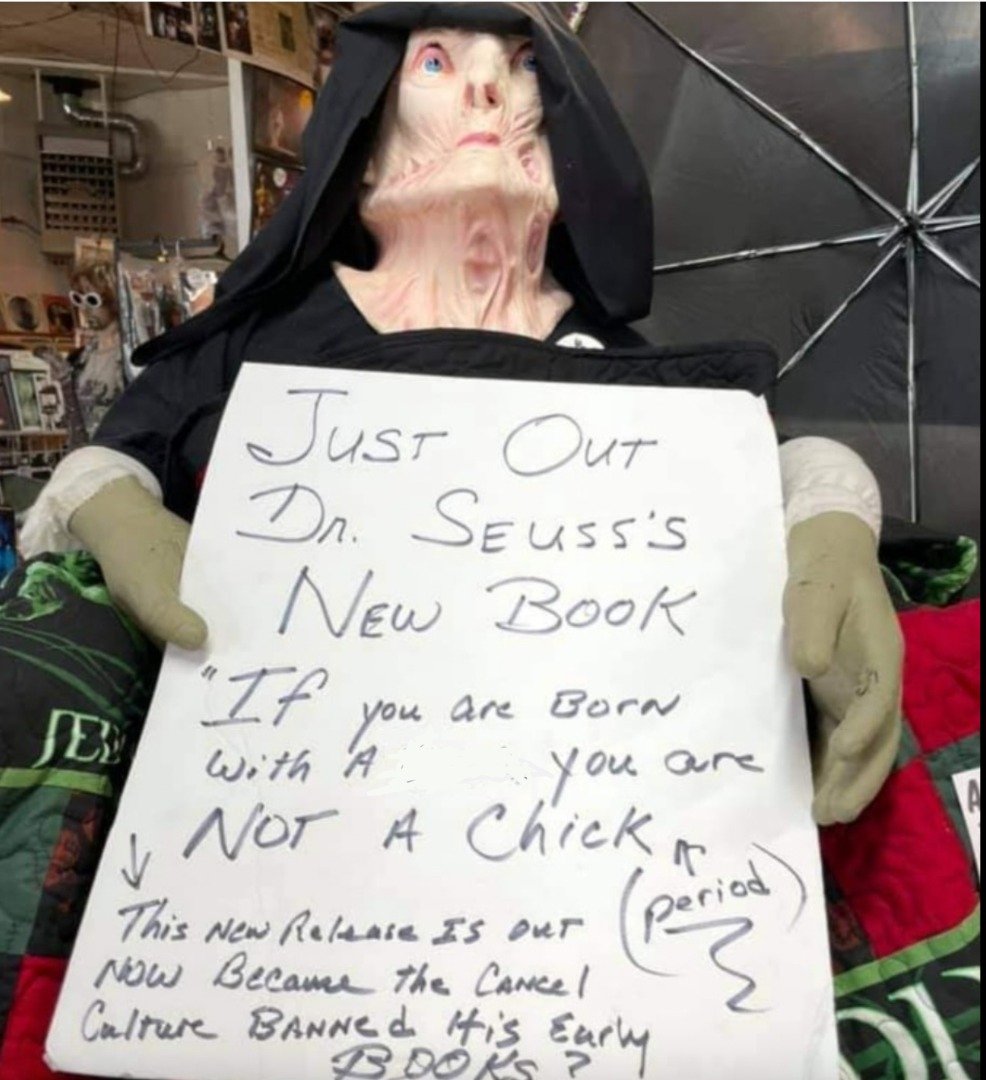 The store owner insisted he had free speech and the right to exercise it at will. To him, anyone who disagreed with his views was not welcome to shop at his store. So far, Sucher has reportedly gained a flock of supporters, all determined to back him up.
The councilwoman planned to have a demonstration in front of the Star Wars memorabilia store over the weekend, alongside other members of the trans community and their sympathizers.
In response, Sucher also called on his supporters to back him up during the planned protest. Both demonstrations were eventually canceled.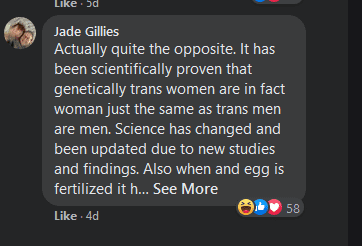 Meskis shared a video of the heated brawl on Facebook and YouTube, leaving netizens divided. While some sympathized with the woman, who was in the process of transitioning, others opined Sucher's words were only an affirmation of biological reality. A comment on Facebook read:
"Scientific fact, deal with it."
A second commenter agreed, pointing out that there were no detectable lies in Sucher's remarks. Going further, the netizen stated how glad she was that someone was finally bold enough to voice the obvious.

Jade Gillies, who also commented on the post, had the opposite opinion, explaining that genetically, trans men and women have been scientifically proven as actual men and women. The commenter explained:
"Science has changed and been updated due to new studies and findings. Also when an egg is fertilized, it has no gender. So technically everyone starts with no gender."
Gillies went on to advise the other commenters who spoke in Sucher's favor to do some research before labeling their views as a scientific fact.