Songwriter Meghan Trainor candidly spoke about her mental health journey, revealing she once had a panic attack live on television and thought she was dying.
Meghan Trainor was People's cover story this week where she touched on her panic disorder and recalled her first panic attack that occurred while live on-air back in December 2016.
During that first incident, the Massachusetts native was on "CBS This Morning" with host Gayle King to announce the 2017 Grammy nominees.
MENTAL HEALTH
On that fateful morning, the talent show judge's assistant had gone over her breakneck schedule, which got her mind racing at that point. She shared:
"I was announcing the nominees, and I was vibrating. I felt like I was going to pass out on live television. I was like, 'What is happening? I must be dying.'"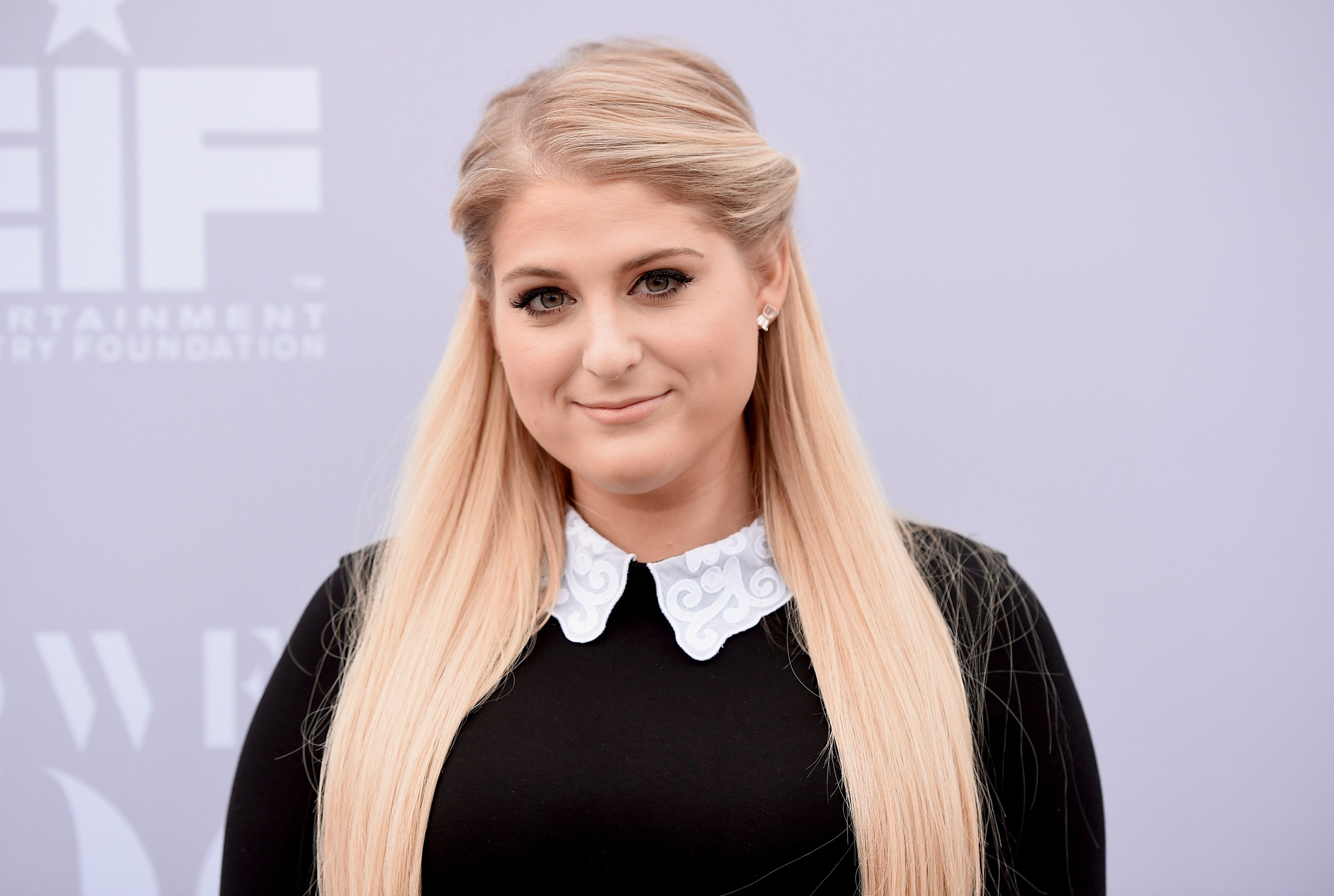 She continued to explain: "As soon as they said 'Cut,' I went offstage and was gasping for air in front of everyone." That same morning, Trainor was scheduled for another interview, but they canceled it.
Following that episode, she shared that she apologized and was overly embarrassed about her entire ordeal. However, King was supportive enough to make her feel better about the situation as she constantly checked on her via email.
Later that year, Trainor, 27, was diagnosed with depression and anxiety, including a panic disorder. She further detailed her subsequent experiences.

The "No" singer shared that she indulged in a lot of food on some nights but would get anxious and tell herself that she needed to go to the emergency room thinking she was allergic to what she ate.

Trainor said she is not ashamed to say she is on antidepressants, revealing medication saved her.

When she went to see a medical professional, the doctor asked whether she had ever heard of a panic attack. She said no while trying to convince the doctor that she was experiencing an allergic reaction instead.

However, she learned that was not the case, and that is when she first learned about the severity of a panic attack. Luckily, through therapy and medicine, the mom of one managed to get it under control.

BODY IMAGE

Trainor said she is not ashamed to say she is on antidepressants while revealing medication saved her, her life, her career and she is in a better space now.

Still, her mental health is not the only thing she has been battling with. Body image has also been a factor after giving birth to her first child via C-Section, a baby boy named Riley, whom she welcomed with her spouse Daryl Sabara, 29, in February.

Trainor reflected on the changes in her body, saying she is covered in scars and stretch marks, adding some things are not going to go away and that she would have to learn to embrace them.