3 mins read
When You Report Someone on TikTok, Is it Anonymous? Here's What Happens
On an app as popular as TikTok, there's bound to be content that's less-than-suitable for the platform. You might find a video on your For You page that makes you uncomfortable or that you believe might be harmful to certain viewers. When you find this type of content, you have the option to report it — but is that report anonymous? Here's what happens when you report a video.
Is it anonymous when you report a video on TikTok?
Reporting a video you come across on your TikTok feed is actually pretty simple. Before you file a report, though, make sure that the video actually violates either the app's Community Guidelines or Terms of Service, and that you're not just reporting it because you don't agree with its content.
To report a video, select the share button in the bottom right corner of the screen and select the "Report" icon. Then, pick why you believe the video should not be on the platform.
There are a variety of reasons you might want a video to be removed from TikTok, such as including hate speech, showing harassment of others, pornography, or endangering minor safety. Make sure to click "Submit" once you've chosen your reasoning for reporting the video.
You can also report an account by visiting the user's profile and selecting the three dots in the upper right-hand corner. Click "Report" and follow the same steps as above.
Reporting a video on TikTok is an entirely anonymous process, so the user you're reporting will not know you are the person reporting their content.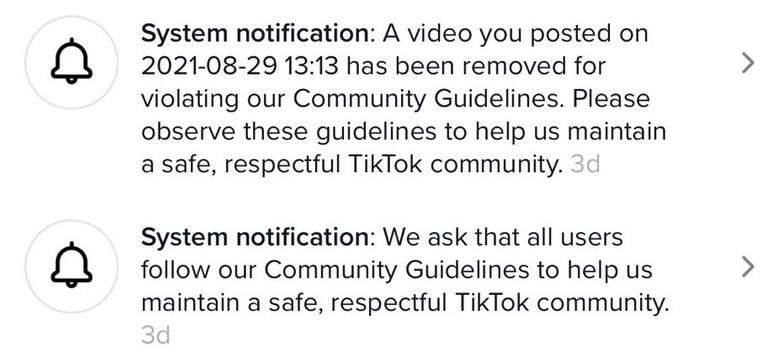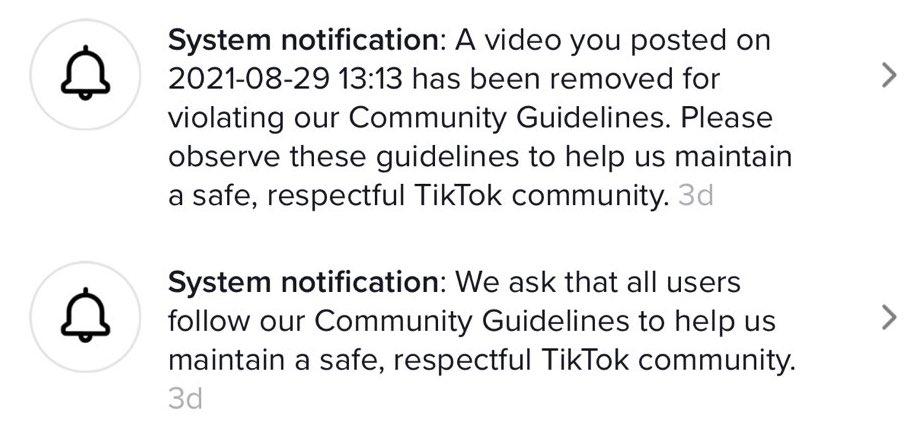 What happens when you report a video on TikTok?
Reporting a video on TikTok means you believe it goes against the app's Terms of Service or Community Guidelines and that you'd like the company to review it. A couple of things can happen when you report a video: TikTok can either take it down or decide to leave it up, depending on whether or not it's found to violate the Community Guidelines.
When you report a video, you'll select what part of the Community Guidelines you feel it violates, then TikTok puts it under review. Depending on how many times this video or account has been reported, the account may temporarily be suspended from posting or commenting while their content is being reviewed.
If TikTok does not find the video in violation of its guidelines, the app will notify you to let you know it decided not to remove the video. You then have the option to report the video again or to block the account, so you no longer see that user's content.
If the video is found in violation of the Community Guidelines, it'll be removed and the user will receive a strike against their account. If they receive too many strikes, their account will be suspended.
There is not a set number of reports a video needs to have to be removed, though the more reports it receives from different users, the more likely it is to be taken down from the site. Strikes against a creator's account also affect their eligibility for the Creator Fund, and if they receive too many strikes, they won't be eligible to get financial compensation for their videos.