Spoiler Alert: This article contains spoilers for Episode 1 of Survivor 41.
One of the things that makes Survivor so lovable is that it's not just a game of surviving the wilderness but also about surviving socially and strategically.
To win, one has to form connections with fellow players and seem genuine while still vying for the million-dollar prize. But Survivor 41 is especially unique in that instead of the traditional 39 days of survival, contestants have only 26 days to get to the end.
This means that eliminations happen faster and more abundantly. Every week, at least one tribe (Survivor 41 starts with three tribes of six people), votes off at least one person. But with Survivor, we never know what's going to happen, and the premiere of this season proves that. So who was voted off Survivor in the premiere episode of Season 41?
Who was the latest person to get voted off the island in 'Survivor 41'?
Well, the premiere serves us up with many twists and surprises. But the most exciting thing is that in Week 1, we get not one, but two tribal councils.
Yes, two of the three tribes are forced to each vote off a member of their tribe after only three days of getting to know each other. In the past, when there were three tribes, two would win immunity. But in Survivor 41, the rules are going out the window.
Article continues below advertisement
The tribe that wins immunity in the premiere is surprisingly the Luvu tribe. Despite being behind physically throughout the entire challenge, they come out on top with the puzzle. We love a good underdog story, so we're definitely not mad about this. So this means that both Yase and Ua would be going to tribal council, and it's safe to say that at least one would be a doozy.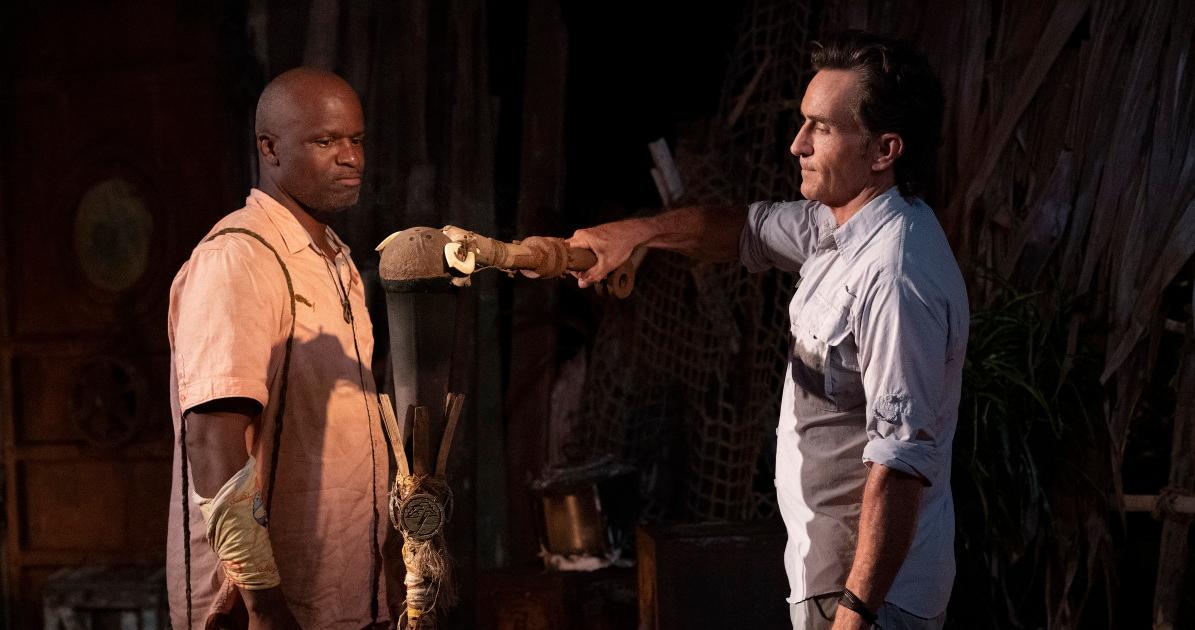 Article continues below advertisement
The Yase tribal council is relatively straightforward: Abraham runs his mouth at camp trying to get Tiffany out just to "keep the tribe strong," but that's a very "classic Survivor" way to play.
Everyone on Yase bonds well with Tiffany, and Evvie especially wants to keep her around because she trusts her, so she makes it happen. So who's the next on the chopping block? Abraham, of course. He leaves shocked, but graciously.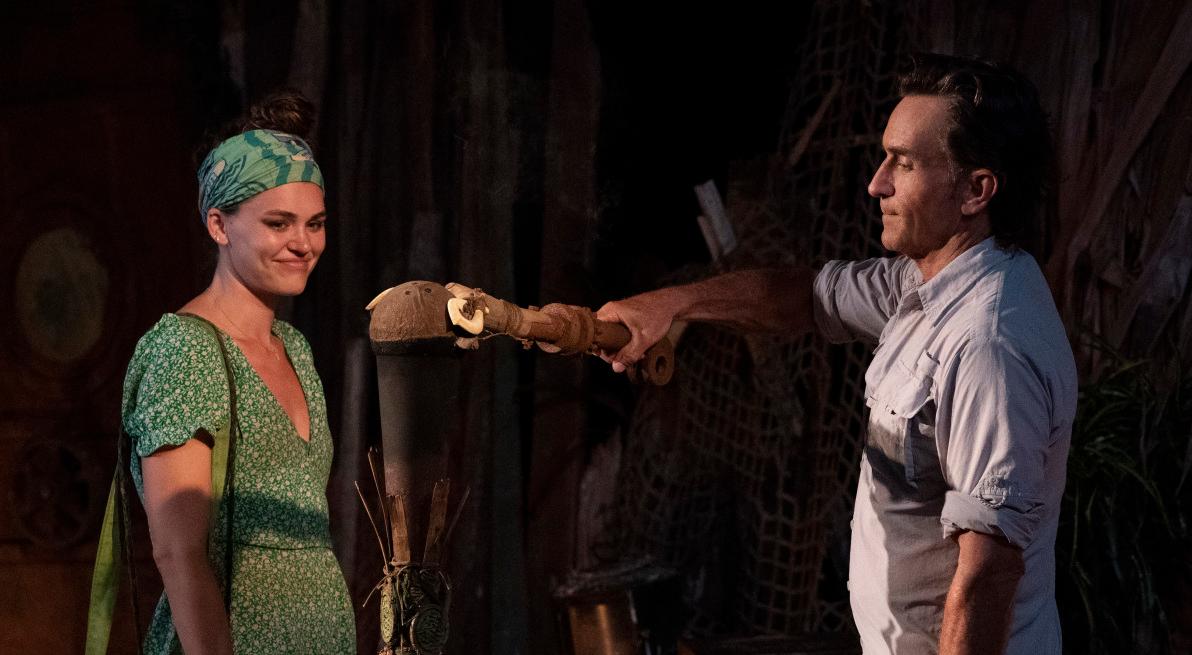 Article continues below advertisement
On the other hand, the Ua tribe shakes things up at tribal. We go in thinking it will probably be J.D. or Sara, but knowing, of course, that anything could happen.
When the tribal whispering begins, Brad's name gets thrown out of the blue, and Shan, who's perfectly calm, tells Sara not to worry and to vote for Brad. Then Shantel whispers something to J.D., but we don't know what… until Sara is voted off in a major blindside by Shantel. Shantel the pastor has some tricks up her sleeve!
Who will be voted off next week in 'Survivor'?
One thing we can hopefully count on is that at least one person is voted off every episode of Survivor… and that likely will not change in Season 41. But the number of people is up for debate — this season could see Survivor's first-ever triple elimination if all three tribes somehow end up in tribal council.
Article continues below advertisement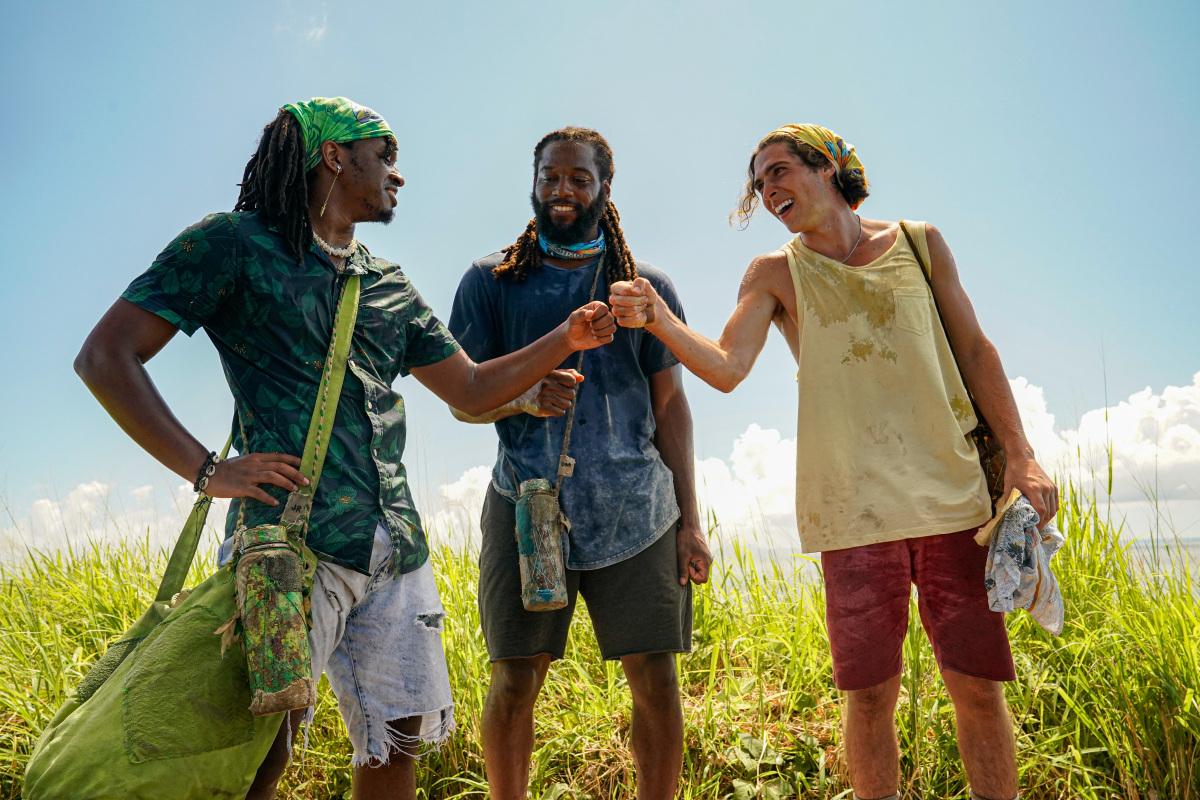 While the preview doesn't give us any hints about which tribes go to tribal council and who could be voted out, there are a few people that we're not expecting to go any time soon. Shantel, J.D., Xander, Sydney, Evvie, Voce (this season's "last name" player), Ricard, Tiffany, and Danny all got plenty of screentime, so we expect they'll be around for a while.
It also seems like Luvu gets fed up with and wants to vote off Naseer early on, but that could just be a trick of editing.
But who will Outwit, Outplay, and Outlast all the votes? There are only 23 Survivor days left until we find out.
Tune into Survivor every Wednesday at 8 p.m. EST on CBS or stream it the next day on Paramount Plus.