Spoiler alert: This article contains spoilers for Season 1 of Squid Game.
Already hailed as South Korea's answer to The Hunger Games, Netflix's drama series Squid Game captures the trials and tribulations of 456 cursed souls who decide to risk their lives to win ₩45.6 billion ($39 million). The contestants include Seong Gi-hun, a gambling addict; Ali, a migrant worker; and many other characters. So, will there be a Season 2 of Squid Game?
Season 1 of 'Squid Game' revolves around a group of hopeless people willing to put their lives on the line.
The inaugural season of Squid Game revolves around a particularly cruel game series designed to butt a crowd of nearly 500 contestants against each other. As to the stakes? The winner is to take home a handsome amount of money, while the losers risk dying on the spot. So, how does the series end? Will there be a Season 2 of Squid Game?
Article continues below advertisement
Season 1 of Squid Game premiered on Netflix on Friday, Sept. 17, 2021. Unfortunately for those who have already binged their way through the first batch of episodes, Netflix is yet to announce its decision regarding the future of the show. Season 1, Episode 9 ends on a cliffhanger, which suggests that the horrific games could continue later down the line.
Article continues below advertisement
The inaugural season of the drama features stars like Lee Jung-jae, HoYeon Jung, and Yuuki Luna. Should Netflix renew Squid Game for another season, it would likely feature new faces. It's uncertain what the main plotline of Season 2 might entail at this stage.
"I wanted to create a sense of connection between the nostalgic games we played in our childhood and the sense of never-ending competition that modern adults feel," said director Hwang Dong-hyuk, per NME.
According to reports, it took him about 10 years to develop Squid Game. This raises some questions about what the future might hold for the series.
Article continues below advertisement
So, what happens in the Season 1 finale of 'Squid Game?' Here's the ending explained.
Squid Game plunges nearly 500 people into a horrible predicament, forcing them to choose between dying an excruciatingly painful death or watching their fellow contestants lose their lives in the manic quest for survival.
Season 1, Episode 9 captures the battle of the last two contestants standing, Sang-Woo (Park Hae-soo) and Gi-hun (Lee Jung-jae). At the end of the game, Gi-hun comes close to winning, but he refuses to kill Sang-woo. Sang-woo asks Gi-hun to take care of his loved ones before committing suicide.
Article continues below advertisement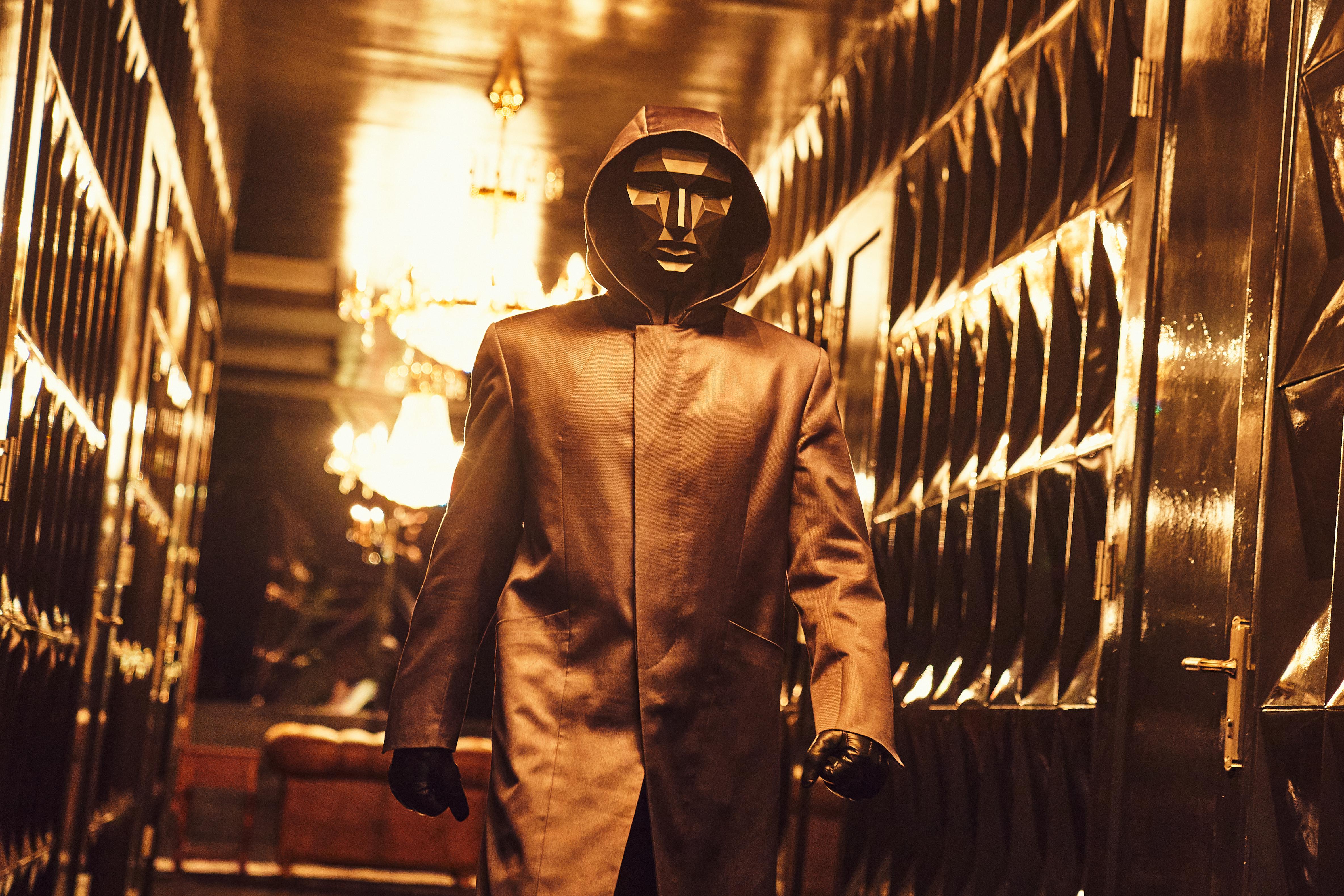 Gi-hun is crowned as the winner. After leaving the game, he learns his mother has died — and he spends the next year grappling with grief. Gi-hun asks Sang-woo's mom to look after another deceased player's (Kang Sae-byeok) brother. What's more, he gives her her share of the prize money. In a surprising twist, Gi-hun also comes to learn that one of the fellow game players, Oh Il-nam, was the mastermind behind the games.
Article continues below advertisement
On his way to Los Angeles to see his daughter, Gi-hun spots a gentleman at the airport playing with a man — and he snatches up the card he hands over to him. Gi-hun calls the number, only for the game administer, Front Man (Lee Byung-hun), to pick up. Gi-hun decides not to board the flight; he's going after the the people behind the Squid Game in order to end it once and for all.
Season 1 of Squid Game is available on Netflix now.