Rosalinda unexpectedly became a mom when a neighbor left her son and never returned. Now at 70, Rosalinda details her experience and how she eventually became a foster mom to many.
As a young woman, Rosalinda was told she would never have children. However, a blessing in disguise unexpectedly knocked on her door and changed her life.
Now at 70 years old, she opened up about her experience becoming a foster parent and deciding to care for many more children.
AN UNEXPECTED VISITOR
Rosalinda was in her early 20s when her neighbor knocked on the door, asking if she could watch over her son while the mom went shopping.
Without much hesitation, Rosalinda said yes and watched the boy. However, his mother never returned. She shared:
"That little boy stayed with me through my marriage that I've spoken about before until he was 18 when he found his dad and left to start a new life […]."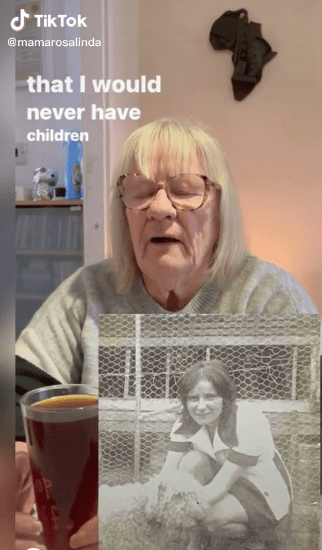 A BROKEN HEART
While caring for the boy, Rosalinda found herself with a broken heart. She caught her then-husband of three months having an affair in their home.
To make matters worse, he was cheating on Rosalinda with her sister, who was living with them at that time. Her former husband and sister later tied the knot without ever apologizing.
Meanwhile, Rosalinda also found her happily ever after at the age of 55. At present, she is happy and content with her life despite the things she has been through.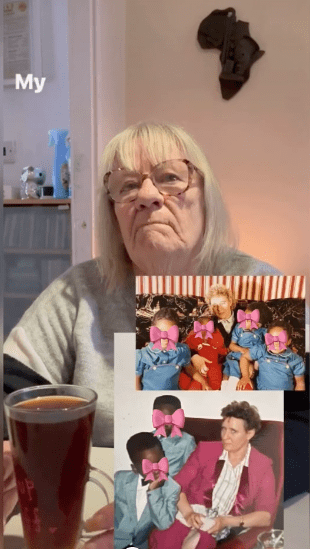 BECOMING A FOSTER PARENT
When her neighbor's son left, Rosalinda made a choice to become a foster parent and took in several children. Her first foster child was Adeola, and later, she took in her now-daughter, Lola, in 1990. Lola has been with Rosalinda since she was an infant and now, at 30 years old, sometimes appears in her TikTok videos.
He was only 12 when he went into foster care and did not see his youngest sibling for over a decade.
Many of Rosalinda's social media followers appreciated her kindness and left kind words in the comments section of her post. "Wow, you had a very long and a very good life as it sounds," one said.
A SINGLE FOSTER DAD
Like Rosalinda, many foster parents deeply care about the well-being of their kids. Among them is Robert Carter, a single foster father from Ohio.
Carter made rounds on social media when his act of kindness kept five siblings from being separated. After fostering three brothers in 2019, he found out that they still had two siblings and adopted them as well.
As a foster child himself, Carter was able to relate to the kids he had. He was only 12 when he went into foster care and did not see his youngest sibling for over a decade.