A woman claimed that a flight attendant threatened to kick her off the plane because of her outfit. The viral clip now has millions of views, and many netizens shared their opinions about the alleged outfit shaming.  
TikToker Sierra shared her experience aboard Alaska Airlines this month, and viewers were not pleased. Her claims include being embarrassed and shamed in front of the entire plane.
According to Sierra, a flight stewardess grabbed and shouted at her because of the clothing she was wearing. The TikToker boarded the flight wearing a crop top and shorts. This attire did not get the approval of the stewardess attending to her.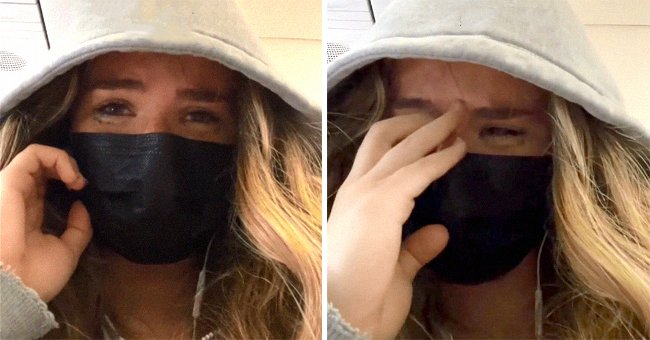 OUTFIT NOT APPROVED 
The incident visibly shook the TikToker. In her clip, she wore a jacket with its hood pulled and sat onboard the plane crying. Accompanying on-screen text provided the reason for her emotions.
She said:
"When the flight attendant [expletive] shames you in front of the whole plane and threatens to kick you off for what [you're] wearing."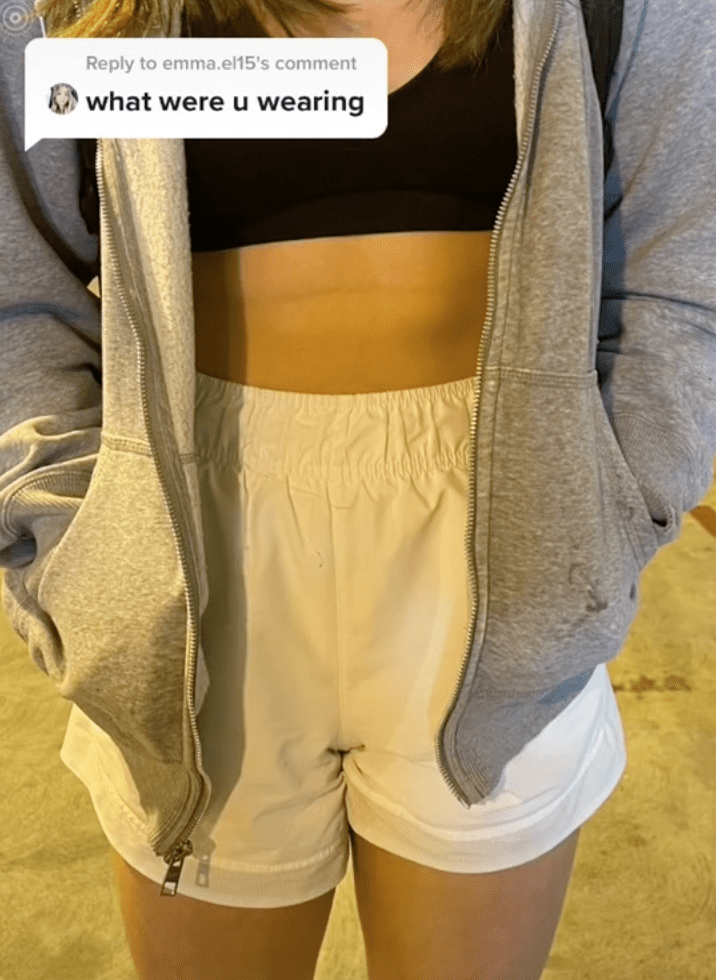 "DEGRADED AND ASHAMED"
The video's caption also provided more context. The woman explained that the experience left her more "degraded, ashamed, embarrassed, angry … sad" than she had ever been before.
The TikToker and her mother chose to submit a formal complaint but they did not get the response they were looking for.
In a subsequent explanation, Sierra shared that the flight attendant allegedly continued to accost her even after she agreed to zip up her jacket.
THE ONLINE REACTION
With millions of views and likes, the clip undoubtedly garnered a massive online reaction. Users encouraged her to file an official complaint while others were curious about what she was wearing exactly.
The TikToker responded with another video to show viewers her outfit. She was wearing white shorts, a black sports bra, and a large grey jacket. Sierra's concern was that the "verbal assault" continued after she complied with the stewardess's requests.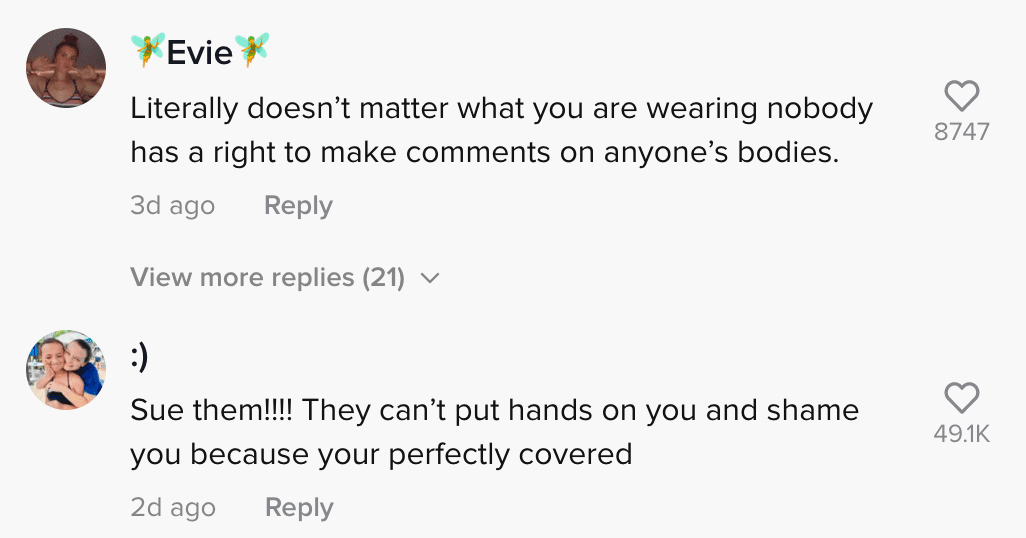 AIRPLANE DRESS CODE
Some users stated Sierra was in the wrong and should have chosen to wear more appropriate clothing. They believed that her outfit went against the airline's dress code.
One netizen expressed: "When you buy a ticket, you actually do agree to the terms and conditions, including dress code and all that good stuff."
ONLINE SUPPORTERS
Despite this, many commentators offered her support. A flight attendant was amongst the millions of online viewers. They said: "these older flight attendants with their old ways need to start retiring!"
Another user added: "I'm so sorry I know exactly how terrible that feels." Much of the online community suggested that Sierra sue the airline or the attendant.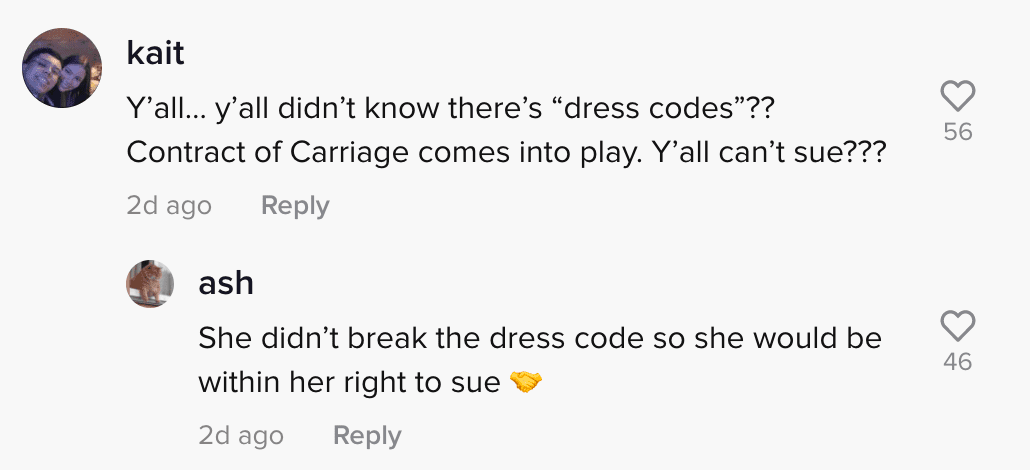 FORMAL COMPLAINT 
The TikToker and her mother chose to submit a formal complaint, but they did not get the response they were looking for. In another clip also uploaded on TikTok, she revealed the airline's reply to their email.
According to Sierra, the airline acknowledged that they had "failed" her but could not share details about their "internal investigation." However, they assured her that the matter was being dealt with and offered a brief apology.