A woman went viral on TikTok after adding humor to her post about catching her partner cheating with another girl.
Cheating is one of the most painful ways to hurt a person. The lingering effects of infidelity can damage one's perception of themselves, not to mention traumatizing them about trusting others.
Nevertheless, TikTok user Kayla Paeth found a way to humor herself and others after she caught her partner cheating with another woman.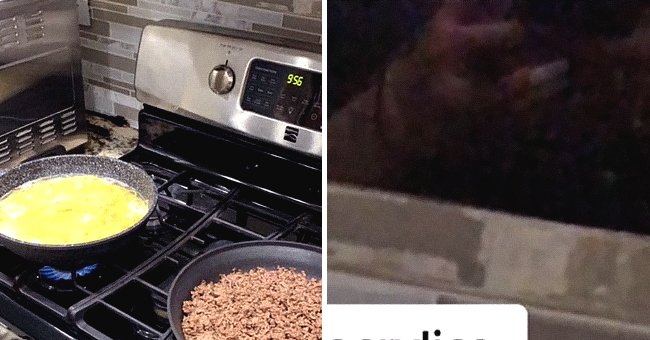 In a now-viral video, Paeth showed a screenshot of the Snapchat her partner sent while cooking at home. The photo showed spaghetti and ground beef cooking on a stovetop, but Paeth quickly spotted a woman's reflection.
While the audio of Wendy Williams saying, "That's what you said, and you know what — what was that?" played, the TikTok zoomed into the reflection seen from a shiny portion of the wall's tile.
Paeth encircled the image that clearly showed hands with "white acrylics," "bracelets," a "rose gold Apple Watch" and a "ring." All evidence in the reflection clearly showed it was a woman holding her phone.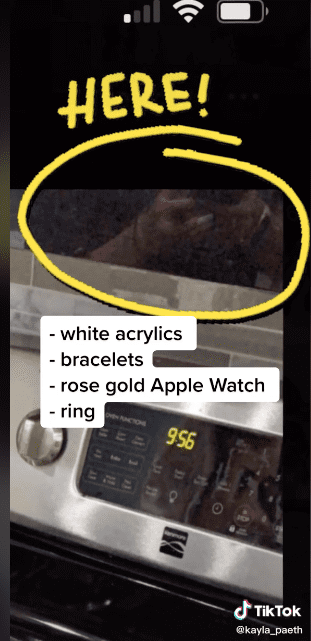 The post has amassed nearly a million views and hundreds of comments from women who praised Paeth for her sharp eyes and investigative skills.
Meanwhile, other TikTok users tried to give possible scenarios as to why a woman was with her partner, including that it could be his sister or aunt.
However, Paeth knew better and replied, "He and his sister are African American, so I could tell it wasn't her lol & when I asked who it was, he responded, 'should've been you.'"
Other commenters also tried to console Paeth by saying she got out of a bad relationship early and deserved a better man.
[T]he video flashed photos of what seemed to be a woman's apartment.
"Kyla, the good news is you don't need someone this stupid in your life anyway," one TikTok user commented, while many others agreed.

Sadly, there have been other cheating stories on TikTok that went viral, including a recent one from Megan Marie, known by the TikTok username @callhermeganmarie.
In her post, Megan-Marie shared proof that her partner was with another woman when he claimed he was with his guy friends watching the Olympic games.
While the "American Horror Story" theme song played in the background, the video flashed photos of what seemed to be a woman's apartment. Although no clear image of a girl was seen, the TikTok user believes her partner was unfaithful.