Viral footage of a woman reserving lounge chairs at a resort by dumping water bottles and towels on them created a debate among TikTok users.
Getting the perfect lounge on the beach or in a resort is a dream come true for anyone on vacation. However, it is often a competition with the other guests wanting the same.
Out of eagerness, some resort to reserving chairs ahead of time, including a woman whose footage went viral on TikTok. Dubbed a "Karen," a woman on vacation was caught reserving six loungers at 6:55 am at a resort.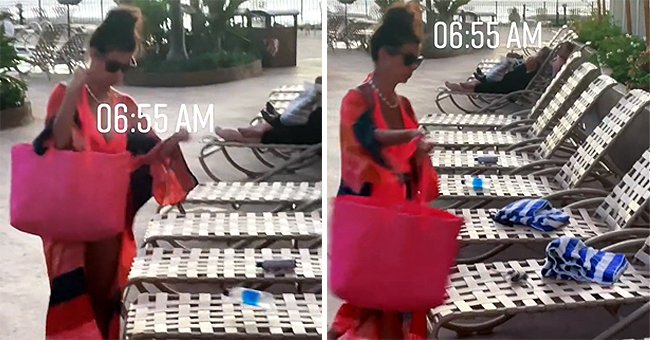 In an all-pink ensemble, including a one-piece swimsuit, beach coverup, and handbag, the woman dropped water bottles and towels across the lounge chairs to make sure no one took them.
After securing her six spots, the woman casually walked away, heading towards the pool. TikTok user Angie, who goes by the username @sarah_jade_, captioned the post:
"Putting stuff on chairs and then staying in the pool/ocean all day so nobody else can use them. So annoying."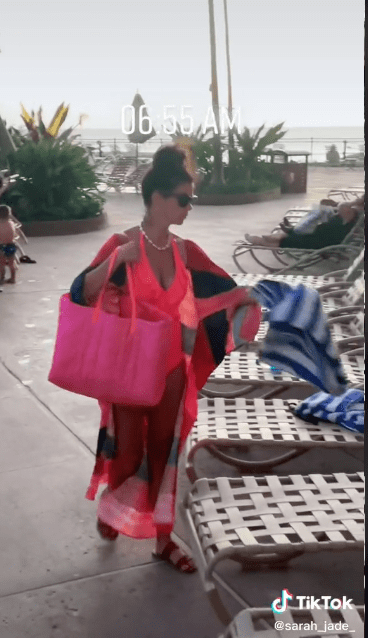 The video has since been viewed over 1.8 million times and gathered thousands of comments from TikTok users with diverse responses.
On one side, people defended the woman and claimed that she woke up early to secure those spots. As long as they were for actual people, they saw nothing wrong with what she did. One comment read:
"This is totally fine if it's for people in your group and they'll all be down in 15. Not okay for hours in advance."
Another user shared, "Nothing wrong with reserving a few chairs. I've done this. Early bird gets the worm — that's what you get for sleeping in till 10."
Meanwhile, others thought it was wrong to hog all the chairs, especially if the people who would occupy them were not yet there. One user wrote:
"'And you better not remove my belongings. These chairs are mine. The Bureau of White Privilege will hear if there are any problem!' — Karen."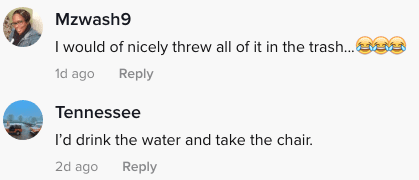 The video has since gone viral and attracted comments from angry users.
Another user said, "I'd pretend it was a complimentary water and towel and make myself at home," while another agreed, "I'll take the chair and drink the water bottle."
Settling the arguments in a sea of comments, some users claimed that the woman's behavior was nothing new. In fact, they say, some pool staff are ordered to remove such items every ten minutes.

Another woman was recently called a "Karen" after footage showed how she disrespected a police officer on the road. The video has since gone viral and attracted comments from angry users.