A woman, who is allegedly an anti-vaxxer, recently caused a scene at a laboratory in Pasadena, California, after refusing to wear a mask and even vaping in the presence of a cancer patient.
In a video that has gone viral, a woman, whose identity is yet to be revealed, was at Quest Diagnostics when a patient named Erin asked her to please wear a mask while sitting in the waiting room.
Erin Brennan, who has metastatic cancer and was at the laboratory for a blood draw, was not only shocked when the woman refused to do so but also by her response.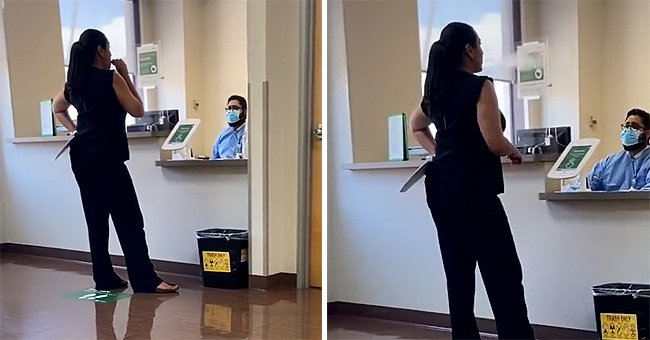 RUDE AND ENTITLED
According to her, the woman rudely said that they would all be sorry when the COVID-19 vaccine failed, after which she walked up to the front desk and started arguing with the employee.
In the video that was taken and shared by Erin on TikTok, the woman can be heard asking for someone she can speak to because she had been waiting for over an hour despite not having an appointment.
While doing it, she is seen vaping in the employee's face, who politely asked her to stop being rude and not smoke inside the building, to which she said: "I am actually using this to control my auto-immune disorder."
The woman insistently continued to demand to speak to a doctor, but the front desk employee told her that she wouldn't be receiving any service that day.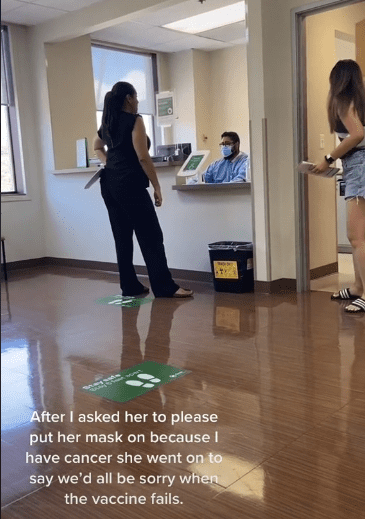 In the comment section of the video, Erin said that the woman yelled at her, and the employee had to escort her out the back door because the woman was on the phone with corporate complaining about her.
A user nicknamed Noirzw said that the employee should have called the police following the incident at the laboratory, which was something suggested by several other TikTok users.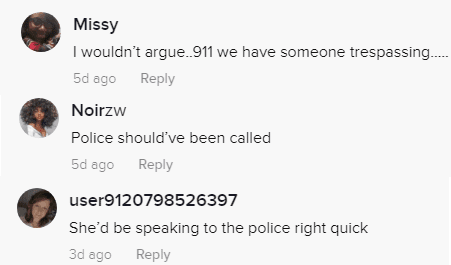 A PROUD WIFE
The employee's wife, Reyna Yolanda, was among those who commented on the video and praised her husband for managing to keep his cool during the heated moment.
Jane Fonda… previously admitted to smoking a Dosist pen before bed.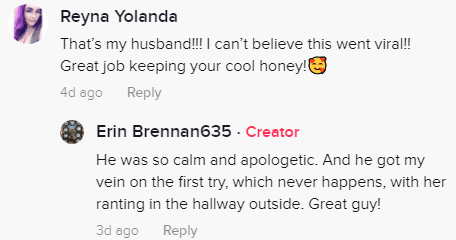 Erin was also impressed by him, describing him as calm and apologetic, adding that he was able to find her vein on the first try while the woman was ranting in the hallway.
Other users also took the opportunity to bash the rude woman, mocking her for saying that vaping helped her control her auto-immune disorder and for going to a medical facility while not believing in science.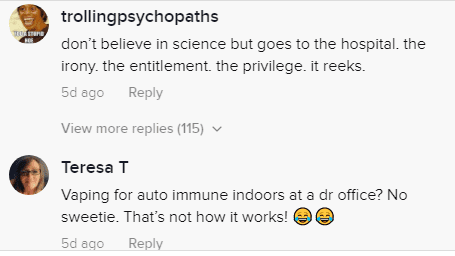 NOT MUCH OF A DIFFERENCE
While vaping can be seen as a healthier alternative to cigarettes, health professionals advise people not to vape as it contains nicotine, as well as harmful substances such as diacetyl, nickel, tin, and lead.
Still, this doesn't stop millions and millions of people from vaping, including superstars such as Jane Fonda, who previously admitted to smoking a Dosist pen before bed to help her fall asleep.