A Philadelphia man wrongfully accused of murder has finally been exonerated after spending more than thirty years behind bars for a crime he supposedly did not commit, and it's all thanks to the CIU.
A wrongfully accused Philadelphia man named Curtis Crosland has been freed after spending more than three decades in prison. He was accused of murdering a man and had been serving time for years until his case was reviewed.
He has since been reunited with his fiancée, five kids, and 32 grandkids. Speaking about his newfound freedom, Crosland expressed joy and happiness for finally being heard after "constantly knocking on the door."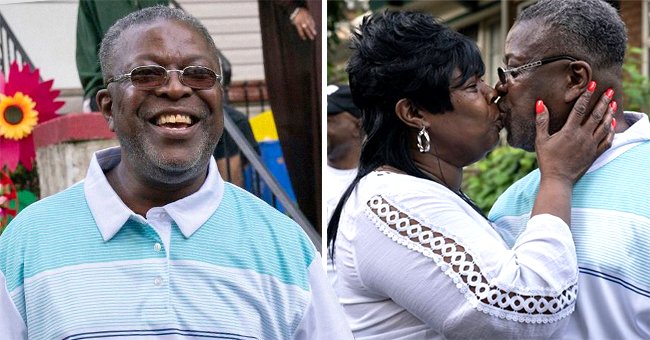 Crosland also opened up about how he feels about being with his family, who welcomed him back with open arms. He is glad to still be a father, happy to be wanted and desired by his fiancée.
Crosland's conviction was initially based on testimony from two witnesses who later recanted their statements. The unfair ruling was overturned in June thanks to months of grueling work done by the Philadelphia Conviction Integrity Unit (CIU).
The unit was established in 2018 by the office of Philadelphia District Attorney Larry Krasner, and its purpose was to look into unjust convictions and claims of innocence. Since it started operating, it has forgiven up to 22 wrongfully accused inmates, with Crosland being the 22nd.
The poor man was indicted in 1991 after being found guilty of second-degree murder, robbery, and possessing an instrument of crime in the killing of a store owner in Philadelphia.
According to CNN, documents that could have exonerated Crosland a long time ago were sitting at the Philadelphia Police Department and the Philadelphia District Attorney's Office.
It shows the willingness of the justice system to respect the rights every single citizen has to a fair trial.
They contained disturbing information about the credibility of the witnesses that came forward and records that point to another suspect.
However, it was suppressed, and there was no additional evidence that connected Crosland to the heinous crime that claimed the life of Il Man "Tony" Heo. He was a Philadelphia grocery and deli store owner who was murdered in cold blood by a masked shooter in 1984.
It happened minutes before he was scheduled to close the store for the day. The CIU prosecutors have contacted the late store owner's surviving family to keep them in the loop.
60-year-old #CurtisCrosland, who was wrongfully convicted of murder, was exonerated and released from prison after more than 30 years. Case once again highlights a broken system, with racism playing a role in the fate of an innocent human being. Read: https://t.co/i7wvCQncnk

— FWRD AXIS News (@FwrdAxis) August 2, 2021
Tony Heo's son, Charles Heo, and his daughter, Song Heo, have been very vocal about how grateful they are that the CIU continues to seek justice for their late dad. For them, it shows the willingness of the justice system to respect the rights every single citizen has to a fair trial.
The freed Crosland, including the other exonerated inmates, will forever be grateful for the CIU's involvement. People can also rest easy at night, knowing those behind bars deserve it.