4 mins read
Wrongly Arrested Homeless Man Locked in Hospital for 2 Years & Forced to Take Psychiatric Drugs
After being wrongfully identified as a criminal, Joshua Spriestersbach was sent to a mental institution for more than two years of heavy psychiatric medication.
In 2017, Joshua Spriestersbach was a homeless man patiently waiting in line to be served by the Honolulu shelter. The hungry man fell asleep, only to find himself awoken by police officers for his sudden arrest.
The indigent believed he was being apprehended for violating the city's ordinances of sleeping in a public space. Little did he know that he was mistaken for a Mr. Thomas Castleberry, a 2006 drug criminal.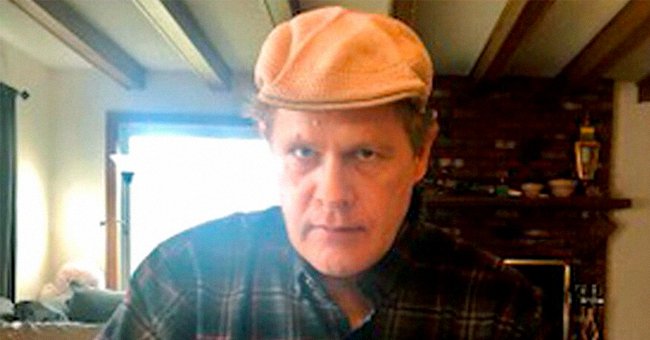 MISTAKENLY ARRESTED
Upon realizing that he was being incarcerated, Spriestersbach repeatedly argued that he was not Castleberry and that he had nothing to do with any of the crimes being pinned against him.
Eventually, his protests were perceived as a form of psychotic behavior, pushing authorities to send him to the Hawaii State Hospital, where he was sedated. His sister, Vedanta Griffith, told The Associated Press:
"Part of what they used against him was his own argument: 'I'm not Thomas Castleberry. I didn't commit these crimes. This isn't me,' so they used that as saying he was delusional, as justification for keeping him."
Honolulu Police say they are now investigating the 2017 arrest of Joshua Spriestersbach, the man mistakenly identified as a felon, committed to a mental hospital for years as a result of this false arrest. More here: https://t.co/rErS1fv7qM #HawaiiNewsNow pic.twitter.com/jTIlhchHp3

— Lynn Kawano (@LynnKawano) August 7, 2021
THE TRUTH
For nearly three years, Spriestersbach was in a place he wasn't supposed to be in… until one psychiatrist decided to listen. The medical professional learned that Spriestersbach was in a completely different location when Castleberry was initially arrested upon an initial search.
The finding prompted the hospital to call in investigators to verify photographs and fingerprints. Not long after, authorities confirmed that Castleberry had already been in custody in an Alaskan prison.
After his release, Spriestersbach ended up in a homeless shelter and eventually at his sister's ten-acre property. The older sibling emphasized that her brother is terrified of leaving the place, thinking he may be taken once again.
Joshua Spriestersbach, a @HawaiiInnocence client, spent three years incarcerated for a crime he didn't commit. He maintained his innocence and told officials they'd mistaken him for someone else — they said he was delusional and kept him heavily medicated. https://t.co/dcx7Li8VbR

— The Innocence Project (@innocence) August 5, 2021
A SIMILAR INCIDENT
Failing to make accurate verifications isn't the first time for most authorities. A similar case occurred in Newport News city where Maurice Antonio Williams, a chef at a retirement home, was mistaken for another man with the same name.
He was immediately handcuffed and charged for a robbery that occurred on 24th street of the city. Williams used his right to contact to reach for his girlfriend, Christina Brown.
In a petition asking the judge to set the record straight, the Hawaii Innocence Project says no one believed Joshua Spriestersbach, not even his public defenders. https://t.co/06SGPhIQQV

— KHON2 News (@KHONnews) August 3, 2021
Brown noticed that her boyfriend's address on the arrest documents showed a wrong residence. She immediately searched for a Monty William associated with the address, and that's when she found a Monty Lavonta Williams.
The agitated partner reported her findings to the authorities, and as soon as they realized their mistake, Williams was released. Later, the victims were also shown photos of Monty Antonio Williams, to which they noted that he was not the perpetrator.
Maurice Antonio Williams spent two nights in the Newport News jail earlier this year charged with robbery.

But there was a problem: Police arrested the wrong Maurice Williams.https://t.co/u5QPuZthE2

— The Virginian-Pilot (@virginianpilot) February 14, 2021
IN THE MEDICAL FIELD
Another man was reportedly mistakenly picked up from an emergency site. Later, he was seen sprinting away from medical professionals in an ambulance. Though the truth about the video isn't verified, viewers have made plausible explanations.
Given that he was able to run as if nothing was wrong with his body, it was possible that he wasn't actually the injured person. On the other hand, others theorized that it could be upon realizing the high costs of medical care.