Soap opera actor Michael Tylo died recently as a professor in theatre and film. He leaves behind a legacy that has impacted many college students to date.
University of Nevada, Las Vegas announced the passing of Michael Tylo on Wednesday, September 29 on the institution's official website writing:
"It is with tremendous sadness that the College of Fine Arts and Dean Nancy Uscher share the passing of beloved film professor, Michael Tylo."
HIS LEGACY
According to the institution, Tylo arrived at UNLV as a visiting professor in theatre and film in 2003 after his long entertainment career.
He worked both on and off stage as an actor and a director for motion pictures and television series and played significant roles in popular soap operas.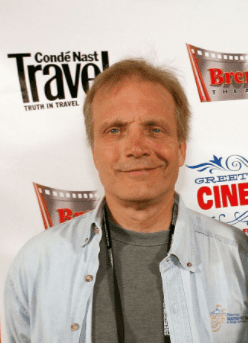 In addition, Tylo served as an assistant dean for the College of Fine Arts and taught acting for UNLV Film. Uscher described him as a beautiful and caring human being, adding he was special.
Not only that, but he was also an exemplary friend, a teacher, a colleague, and an artist. Despite his lifelong accomplishments, he remained humble, she said.
Our deepest sympathies to the family and loved ones of Michael Tylo who graced #YR with his talents as Blade and Rick. 🙏🏻 https://t.co/sttd5qwodD pic.twitter.com/cEGTEqW2Ae

— Young & The Restless (@YRInsider) September 30, 2021
Francisco Menendez, Artistic Director of UNLV Film, told People that upon arrival at the university, Tylo reached out to the film department to give back by sharing his onscreen experience and his entire career with students.
He ensured collaboration among students and actors through the Directing Workshop Initiative from the institution's consortium classes. Menendez said he can never be replaced but will always be remembered as an integral member of the university.
Soap Alum Michael Tylo Passes Away At 73 https://t.co/UM6w51TrTM #MichaelTylo @BandB_CBS @GeneralHospital @YandR_CBS @boldinsider @YRInsider #BB #GH #GL #YR

— Soap Opera Digest (@SoapDigest) September 29, 2021
HIS PASSING & TV CAREER
According to The Hollywood Reporter, Tylo resided in Henderson, Nevada, and died on Tuesday, September 28, following a sickness, his family revealed.
The Detroit native appeared on the soap opera "Guiding Light" from 1981-1985. From 1996-1997 he starred on CBS' "The Young & the Restless."
Michael Tylo Dead at 72: Young and the Restless Alum Remembered for His 'Distinguished' Career https://t.co/8AUDENrMh9

— People (@people) September 30, 2021
His resume also included stints on ABC's "All My Children," "General Hospital," and CBS's "The Bold & the Beautiful." Tylo is survived by his third wife, Rachelle Tylo, whom he married in 2010.
The pair share four kids, Gia, Izabella, Katya, and Koko. The star had another child, a son named Michael Tylo Jr., with his ex-wife Hunter Tylo. Michael Jr. died at 19 after suffering a seizure and drowning in the family swimming pool in 2007.