While passengers boarding a flight anticipate a safe and smooth journey, some bizarre situations could alter their plans, such as a challenged teen trying to kick the window out.
Traveling is one of the most enjoyable human activities because it exposes people to new experiences and memories, but sometimes, these memories would rather be forgotten in a hurry.
Passengers traveling via an American Airline from Maui to Los Angeles got more than they paid for, while in mid-air, they witnessed one of the most dramatic and bizarre scenes.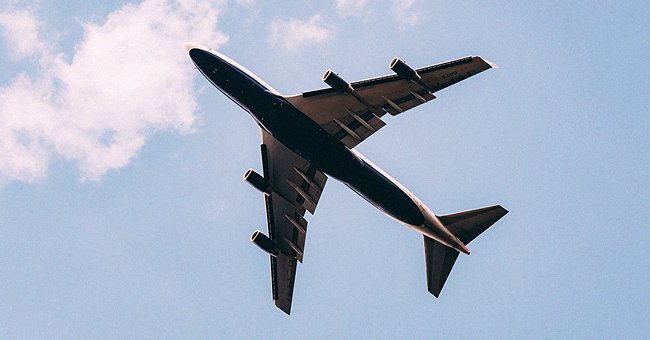 Although most travelers on the plane were empathetic since the situation involved a 13-year-old child who many believed was mentally challenged nonetheless, others could not wait to get off the plane.
The plane lost its calmness in a video shared from the scene after the 13-year-old boy became violent and aggressive, attempting to kick down the window close to him. Witnesses alleged that the scary teen got physical with his mom.
One of the passengers noted that the situation caused an alarm in the plane and had some travelers concerned for their safety. However, some other passengers summoned courage and tried to calm the troubled teen.
Later on, the plane was diverted to Honolulu, where passengers were put on other flights or given hotel rooms. The airline also explained that plastic handcuffs were used to escort the boy off the plane and not duct tapes, as reported by others.
Parents can properly brief their children on what to expect in case of an awkward situation.
Flight attendants and passengers have sometimes been faced with the tough decision of handling a traveler whose behavior seems out of order and inappropriate.
For example, a viral TikTok video showed a woman duct-taped to her chair on an American Airlines flight after she was said to have tried to open the plane's door mid-air.
The incident occurred on an American Airlines Flight 1774, which was journeying from Dallas-Fort Worth, Texas, to Charlotte, North Carolina, and was recorded by one passenger aboard the flight.
The woman was said to have turned violent during the journey and was then restrained with duct tape around her chest and mouth to prevent her verbal assault on passengers leaving the plane after it landed.
The video of the incident quickly became a viral post on social media and was viewed over four million times. Some viewers noted their displeasure with the way the woman was treated, while others insisted that the airline had no choice.
Mid-air dramas are not strange, but some parents with kids onboard the plane have expressed their concern over the safety of their young children who might not be used to such incidences.
To minimize dramas that occur during a journey, especially when traveling with kids, passengers have been advised to book an early morning flight since they are less cramped and have little chances of drama.
Also, parents can properly brief their children on what to expect in case of an awkward situation. This would help the child mentally brace up for any unlikely event.