3 mins read
2-year-old boy makes friends with a lonely 99-year-old woman
The pandemic forced most of us to stay at home and avoid going outside. Sadly, that means not meeting friends as often as we would love to, not attending parties, and avoiding physical contact with others as much as possible. Well, the social distancing that we are supposed to live by didn't stop two people from staring an adorable friendship which melts our hearts.
Mary O'Neill is a 99-year-old lady who lives all by herself. On the other side of her backyard fence lives a sweet boy who has just turned two. Because of the pandemic, Mary started spending most of her days in her yard and that is when she and little Benjamin bonded.
Mary uses a cane to help her move around and Benjamin has just learned how to walk, but that doesn't stop the two from spending some quality time together.
When Benjamin throws his balls over the low fence, Mary "kicks" them using her cane and they call that fun game the "cane ball."
Needless to say, Benjamin makes this elderly lady's days a lot more fun. "Sometimes he'll get up and grab a piece of sand or a rock and give it to me as a gift," O'Neill shared with TODAY. "He makes me feel good."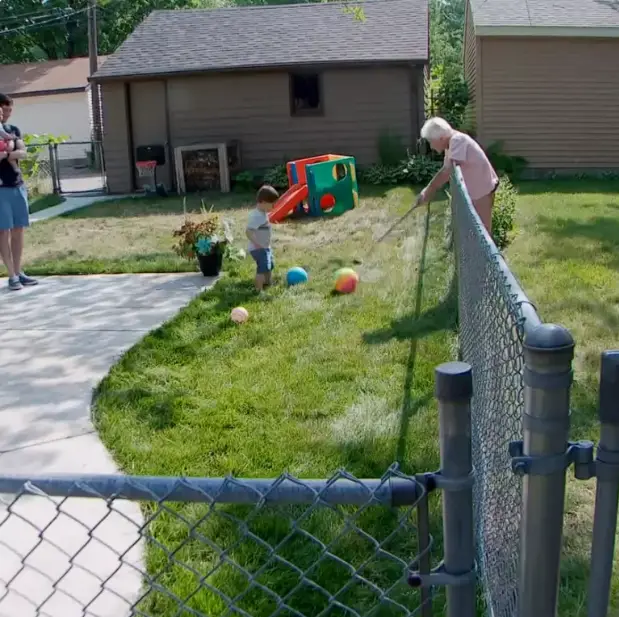 Mary used to spend her days at home playing Yahtzee all by herself, but now, she plays with bubbles, water guns, and tiny toy trucks instead.
"She's just Mary, or in the past couple of days, he's been calling her 'Mimi,'" Sarah Olson, Benjamin's mom, told CBS. "We'll be playing inside and he'll go, 'Mimi? Mimi?' and we'll go outside and look for Mimi."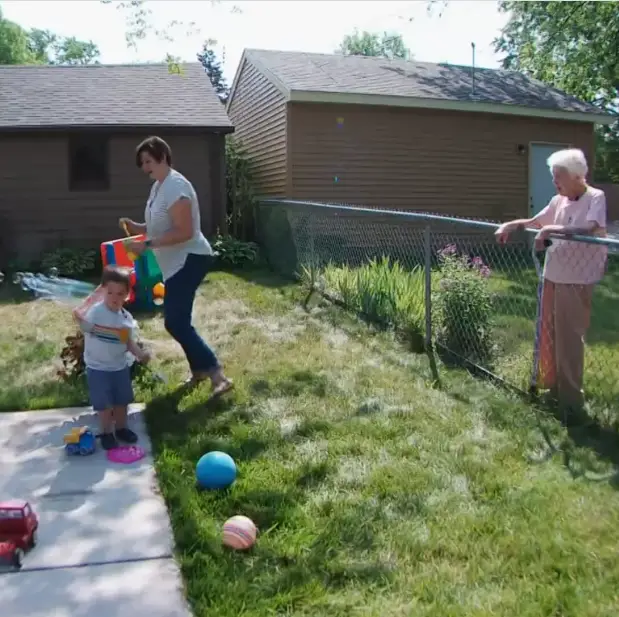 Mary has children, grandchildren and great-grandchildren on her own, but among the photos of them that she keeps in her home, there are also those of Benjamin and his siblings. That is how much the boy and his family mean to her.
"Friendship can just happen so many different ways, I'm just really happy they were able to form this friendship – quarantine or not, pandemic or not," Olson shared with CBS. "I'm happy they formed this friendship because it means a lot to her and it means a lot to him too."
The good thing is that the restrictions are now eased and Benjamin gets to cross the fence and visit Mary as much as he loves.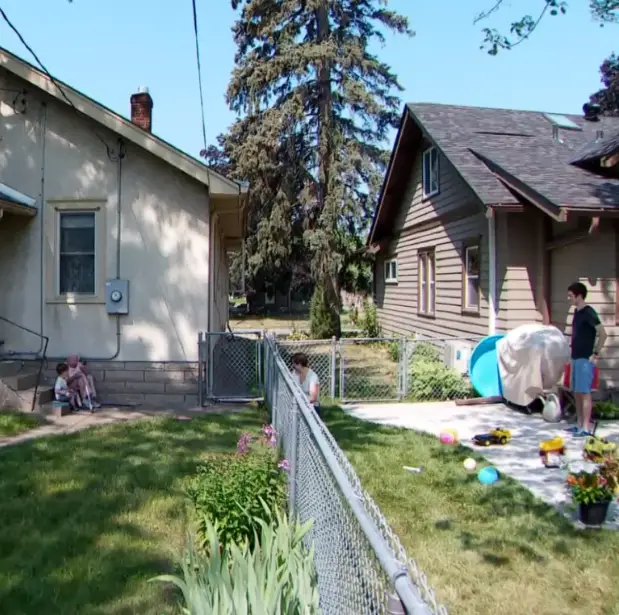 Isn't this unique friendship just another proof that when two people get along age is just a number? You can take a look at the entire story in the video below.