Although there was no electricity in his house, a young boy was determined not to give up, going to massive lengths to complete his education. 
Businessman Yaqoob Mubarak felt moved after coming across pre-teen Victor Angulo, who would study daily under the street light. Mubarak chose to build the young man an actual home.
The charitable Bahraini not only erected a house for this young boy from Moche who couldn't study at home due to no electricity. The businessman also stated that he would be giving the 12-year-old's family funds to open their own business.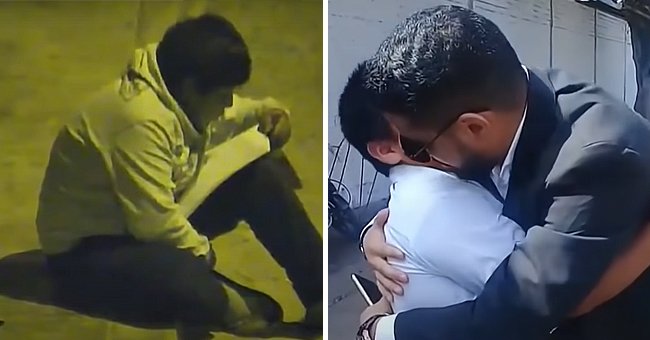 On top of that, Mubarak also provided Angulo's disabled companion with a wheelchair and affirmed that he would buy new computers for the young boy's school. The 12-year-old thanked the Good Samaritan, expressing: 
"Yaqoob Mubarak, I want to thank you for all that you are doing for us, for the children of the school."
Mubarak also vowed to take the young boy and his mother to his home country for a visit at some point. As a result of his good-hearted actions, the businessman was honored with the town's key.
This all initially came about when the entrepreneur saw this touching scene online of the 12-year-old boy tenaciously completing his schoolwork on the pavement. The clip was caught via CCTV footage.
Poirier paid for the remaining balance, leaving the elderly man with a huge smile on his face.
The video was then posted on Instagram and eventually went viral. Mubarak believes that  Angulo is a significant success story in the waiting.
From Bahrain to America, generosity has no borders. Briar Poirier, a Market Basket employee from Oxford, Massachusetts, stepped up to help a veteran in need by paying his bills.
Customer Renee Falcioni, who holds Poirier in high regard, witnessed the employee help an elderly man, who turned out to be a veteran, by paying for his groceries. He had used up his $25 store gift card but was still short $3 on his total bill.
Poirier paid for the remaining balance, leaving the elderly man with a massive smile on his face. From the post-trauma connected to fighting for one's country to battling to get through school, everyone needs a helping hand now and then.