Malcolm in the Middle was quite a show. It brought so much laughter to so many people that we can't help but feel nostalgic when thinking about it. It first premiered some 21 years ago, and each of the 151 episodes had been watched by an average of 15 million people. Well, these numbers don't come as a surprise knowing how fun the show was.
It revolved around 14-year-old Malcolm, the third of four boys in the family. Malcolm was the smartest person in the house, with an IQ of 165, but he wasn't quite understood by the rest of the members of his family.
The creator behind the show was Linwood Boomer, who said he got the inspiration from his personal life. "I was in the middle," Boomer told the Los Angeles Times. "We were rotten kids. After my mom saw the pilot her main comment was, 'I'm not going to tell you [what] your IQ was, but it sure heck wasn't 165.'"
The idea of making the series wasn't embraced with arms wide open by people at Fox, but Fox president Doug Herzog really loved it. He thought it had potential because it was unlike any other show airing at the time. He not only decided to give it a go, but spent huge amounts on money promoting it. It turned out his gut about how successful Malcolm in the Middle could be was on point.
Source: Youtube/Tvoldy23
The show helped many members of the cast make a name for themselves. And that included not only young Frankie Muniz, who played Malcolm, but also Bryan Cranston who played Malcolm's father Hal, Christopher Masterson in the role of the eldest brother Francis, Jane Frances Kaczmarek as Lois, and Erik Per Sullivan as Dewey.
Malcolm in the Middle received seven Golden Globe nominations and 33 Emmy nominations, winning seven of them.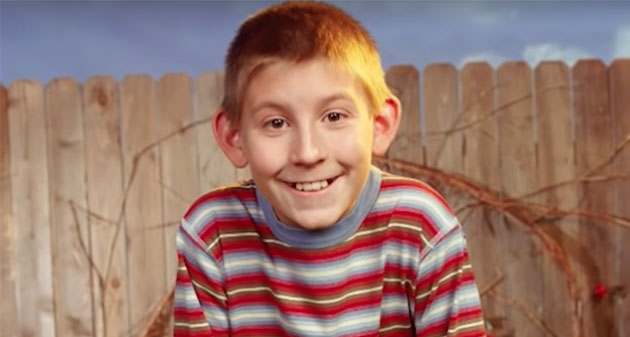 Source: Youtube/BeforeTheyWereFamous
After the show was over, some of the actors went on to other film projects and others decided to try themselves in different professions.
Actor Eric Per Sullivan was just 9 years old when the series started. He starred in each of the episodes and often times stole the show with his incredible acting. Today, he's trying to lead a normal life and tends to stay out of the spotlight.
Among the rest, after the series was over, Eric starred in the 2002 film Unfaithfuland Christmas With the Kranks. He also worked as a voice actor on Finding Nemo and Arthur and the Invisibles. After that, he didn't do any acting, according to IMBD.
Eric studied at Mount Saint Charles Academy in Rhode Island, but later transferred to the Phillips Exeter Academy. He studied at the University of Southern California (USC) between 2009 and 2010.
Thinking of his role as Dewey and looking at photos of him from recent years, we can agree that Eric looks totally different today. He's all grown up but he didn't lost his charm we all loved him for.
Eric made great friends with everyone on set and we truly hope the cast will be in for a sequel in the future.