A woman named Heidi Johnson has drawn a lot of attention to herself for mistakenly sharing on Facebook a letter to her 13-year-old son after he told her that she had no right to "control him."
According to Heidi, the letter was only supposed to be seen by close friends and family, but she accidentally hit the "public" option and made it available for everyone.
Teenagers can often become rebellious, and when Heidi noticed that her son Aaron started giving her attitude, being disrespectful, and lying to her, she felt the need to teach him a lesson.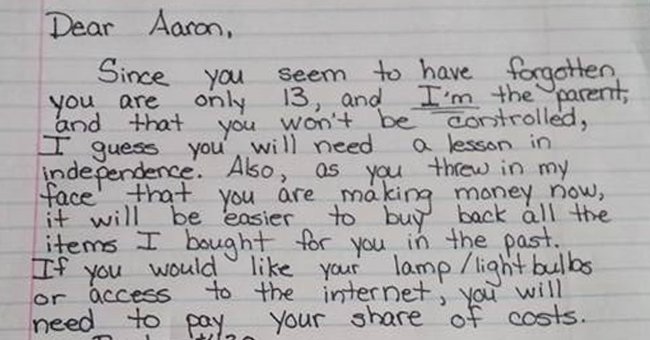 A RUDE AWAKENING
So, while the boy was at school, Heidi wrote a letter, which she later posted on his bedroom door, informing him that he would start paying her back for everything she got him. She wrote:
"I guess you will need a lesson in independence. Also, as you threw in my face that you are making money now, it will be easier to buy back all the items I bought for you in the past."
Heidi then shared some of the expenses Aaron, who is a Youtuber, would have to pay for, such as $430 for rent, $116 for electricity, $21 for the internet, and $150 for food.
The fed-up mother also told him that he would have to do his part around the house by taking out the trash, sweeping and vacuuming, cleaning his bathroom, cooking his own meals, and cleaning up after himself. She added:
"If you fail to do so, I will charge you a $30 maid fee for every day I have to do it. If you decide you would rather be my child again instead of roommate, we can negotiate terms."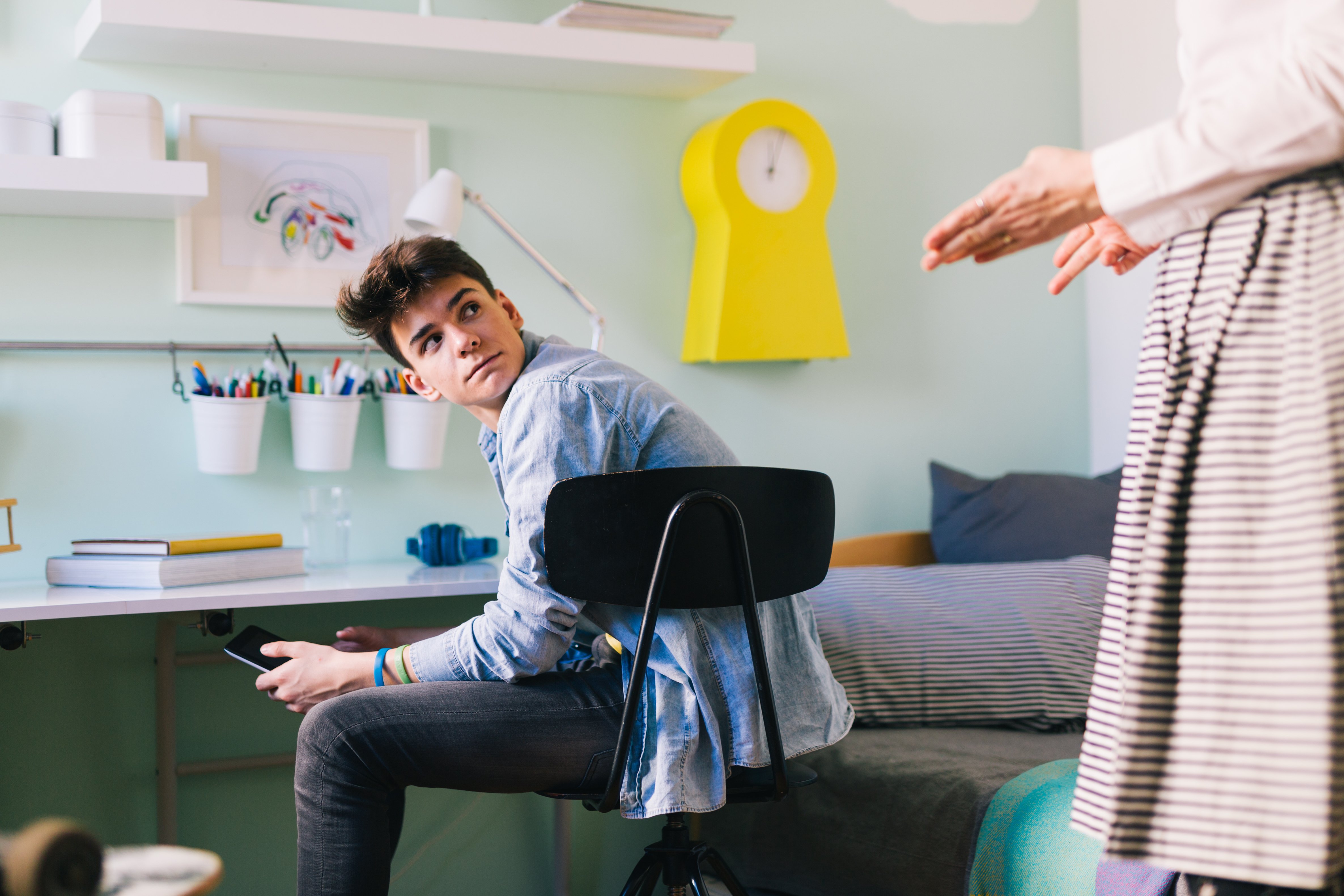 Aside from the note, Heidi also removed several items from her son's room, such as clothes, his gaming system, several technological devices, and his comforter.
Children can be hard to handle, but they will never forget what their parents did for them.
HOW IT TURNED OUT
In an update, Heidi said that her son was furious when he got home and that he told her he hated her and never wanted to speak to her again. That deeply hurt and made her cry.
She further shared that Aaron came to his senses after realizing that he wouldn't be able to afford anything with the little money he made from YouTube.
According to her, she didn't want Aaron to pay for anything back; all she wanted was for him to "take pride in his home, his space, and appreciate the gifts and blessings" they have.
As a single mother with chronic health issues and a survivor of domestic violence, Heidi only wants the best for her child and has recently revealed that Aaron has become much more conscientious and gentle.
THEY WILL ALWAYS BE THERE
Children can be hard to handle, but they will never forget what their parents did for them, and some even pay them back in one way or another.
Earlier this year, for example, a woman named Lori Herbert, who suffered from a liver condition, saw her daughter Jessica save her life after donating part of her liver.