Reality star Shelly Watson broke the internet when she gifted her daughter the most bizarre wedding present on her big day, creeping out the new bride.
While most stuck to jewelry and wedding dresses as their "something old" during nuptials, one mom decided to go a notch further, presenting her daughter with old lingerie on her wedding day.
The excited mom Shelly Watson of the TLC show "So Freakin' Cheap" told her daughter she wore the undergarment years ago on her own wedding night.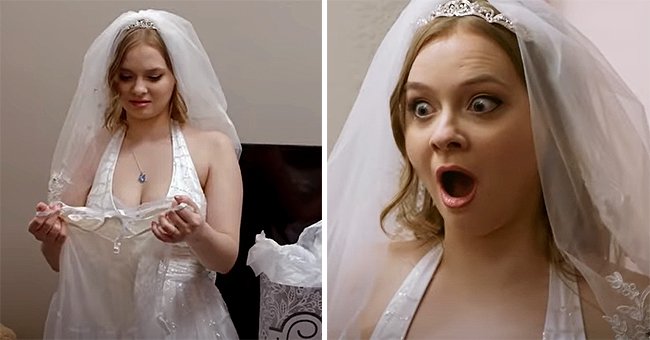 The bride, Brittney, felt repulsed by the idea, intuitively tossing down the garment at her mom's words. However, Watson was quick to reassure the traumatized bride that the white lingerie had been washed.
The reminder did nothing to abate Brittney's feeling of repulsion, as she kept staring at the piece with disgust clearly written on her face even as her mom embraced her.
In a private interview that also aired in the clip, the bride admitted she was not so excited about the unusual present, which she found traumatizing. She explained: "That's my mom's. I don't want to wear something thinking about my mom and dad."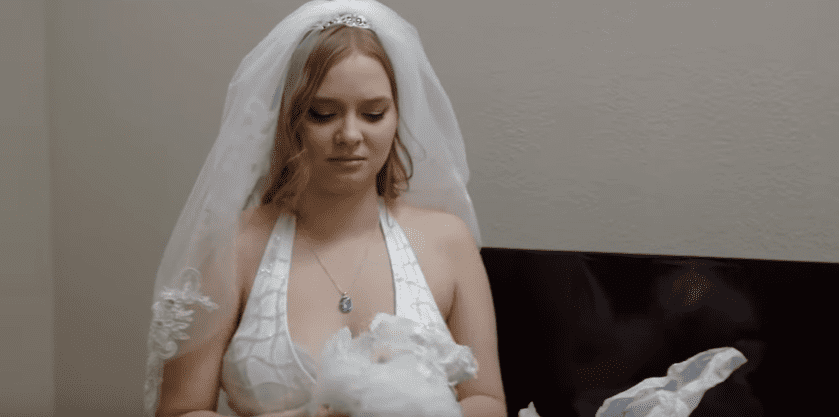 Unlike her daughter, Watson, the self-proclaimed Queen of Cheap, found nothing wrong with passing down her old lingerie to Brittney since she was used to sharing everything. The reality star explained:
"Being cheap means a lot of sharing. Basically, we share everything including underwear sometimes."
In addition to the undergarment, which represented "something old," Watson gave her daughter a blue pendant as her "something blue" and "something borrowed."
The mom pointed out that Brittney's veil could pass for her "something new," completing the long-upheld wedding tradition. In total, the Queen of Cheap spent $750 on her daughter's wedding.
A clip of the moment was shared on YouTube, attracting various interesting comments. Most users shared the bride's repulsion, pointing out that they would never wear hand-me-down lingerie from their mom.
Some went as far as chastising the mother for treating her child in such a demeaning manner by giving her the weird gift. One wrote: "Even a step-mom won't treat children like this. So disrespectful."
Another agreed, chipping in that undergarments were the one thing that shouldn't be passed down to others even if they were washed. Others found Brittney's reaction hilarious, especially when she dropped the lingerie in shock and repulsion.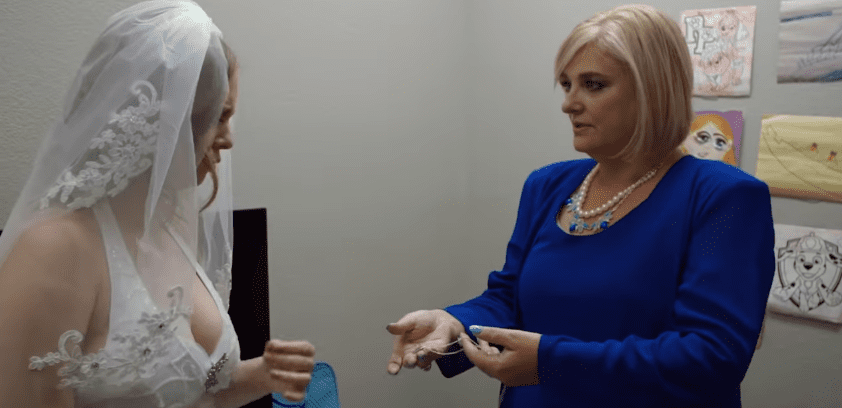 One user suggested an alternative way of inculcating the lingerie into the wedding as her "something old," rather than making the insulting presentation.
She wrote: "She could have made a garter belt out of that lingerie to toss at reception vs gifting the whole thing! Her reaction was priceless with her facial expression and sound."
Meanwhile, some YouTubers were of the opinion that such a frugal display would not happen in real life. One comment read: "That's when you know, it's a reality show. And not everything is true for the sake of entertainment."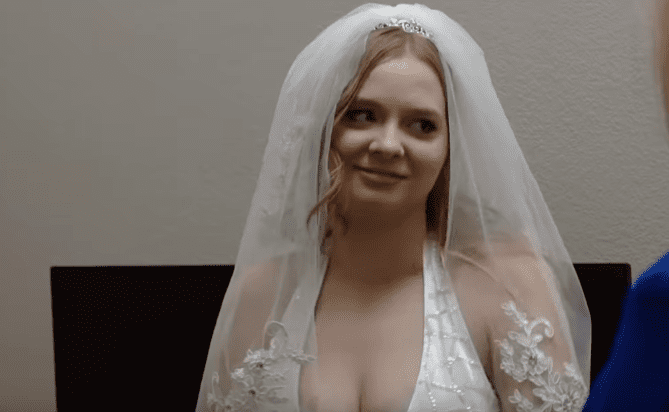 Reality show or not, "the Queen of Cheap" undoubtedly gave the world a shocker with her "something old," defending her title once and for all.