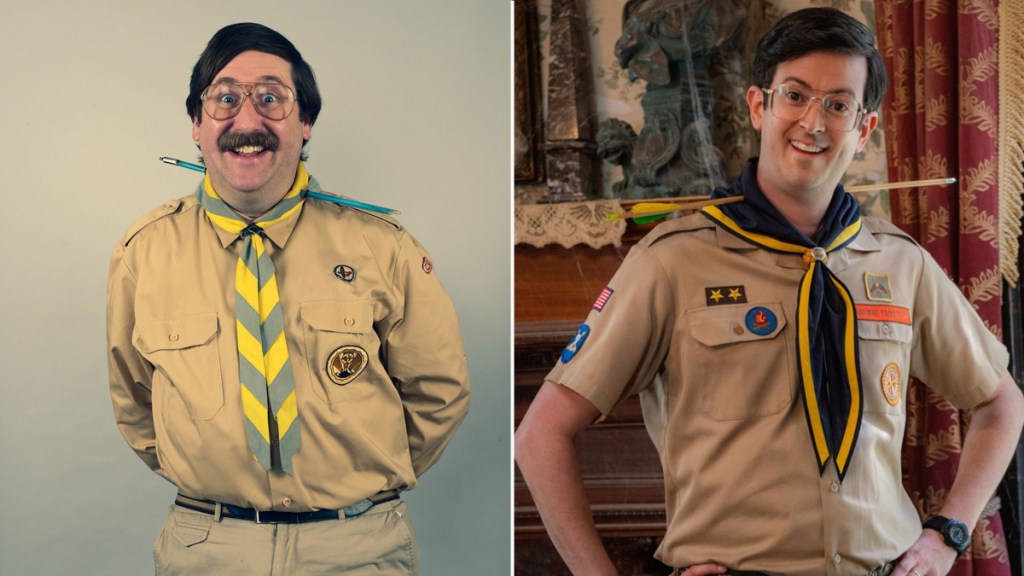 1980s Scout Troop leader Pete, played by Richie Moriarty, looks the the closest to his UK counterpart, 1980s 'Adventure Club' leader Pat, played by Jim Howick. (In the first series, the Scouts didn't allow use of the official name in the UK series, presumably to protect its reputation – silly really, because any organisation should be proud to call Pat a member.) Pete is described as "overly upbeat", "kind, earnest and sincere." He's Woodstone Estate ghosts' self-appointed activities director and was killed when accidentally shot through the neck with an arrow while teaching archery to his son's Scout troop.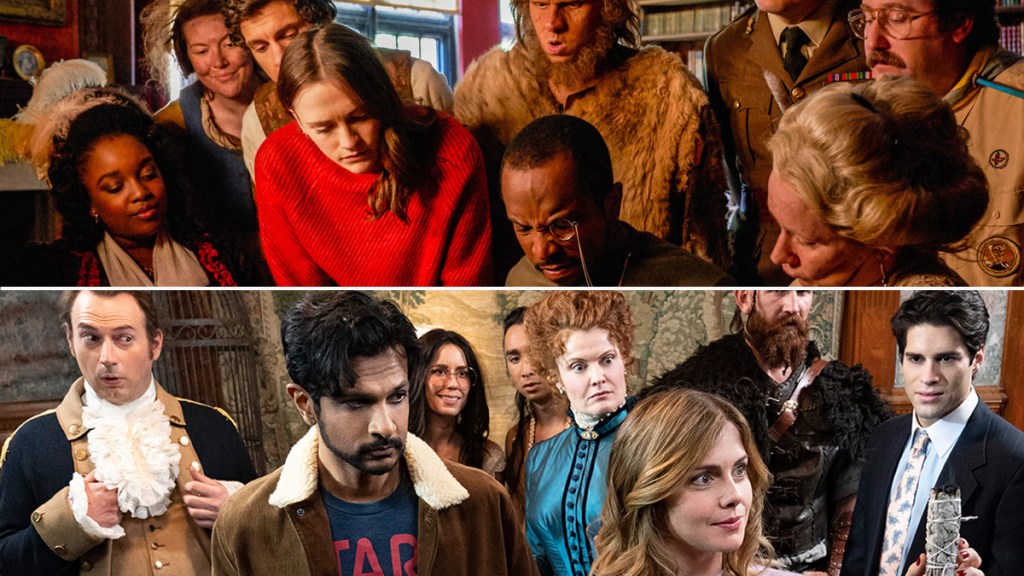 The US versions of Ghosts' still-alive leads Alison and Mike, played in the original by Charlotte Ritchie and Kiell Smith-Bynoe, are Samantha and Jay, played by iZombie's Rose McIver and The Mindy Project and Never Have I Ever's Utkarsh Ambudkar. An early difference seems to be that while Alison and Mike don't really have careers, patching together work from various places, Samantha is a freelance journalist and Jay is an up-and-coming chef.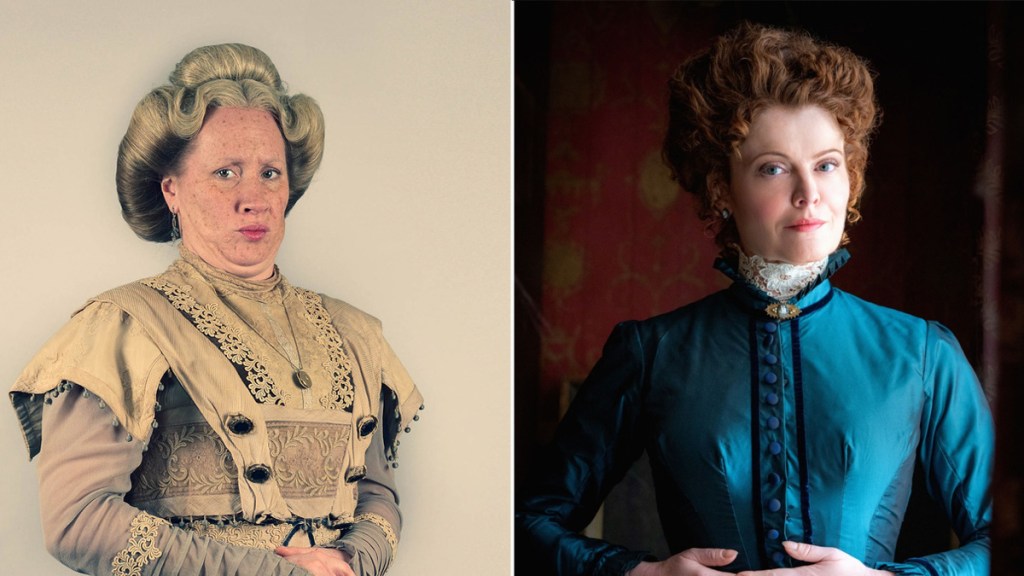 Not all jokes translate across the Atlantic, which probably explains why the brilliantly named "Fanny Button" will be known as Hetty in the US. Played by Rebecca Wisocky (Star Trek: Picard, Devious Maids), Hetty is described as society woman from the 1800s and the wife of a robber baron. Like Martha Howe-Douglas' Fanny, she's a distant ancestor of Samantha/Alison, who inherits the house as the last surviving relative of its previous owner.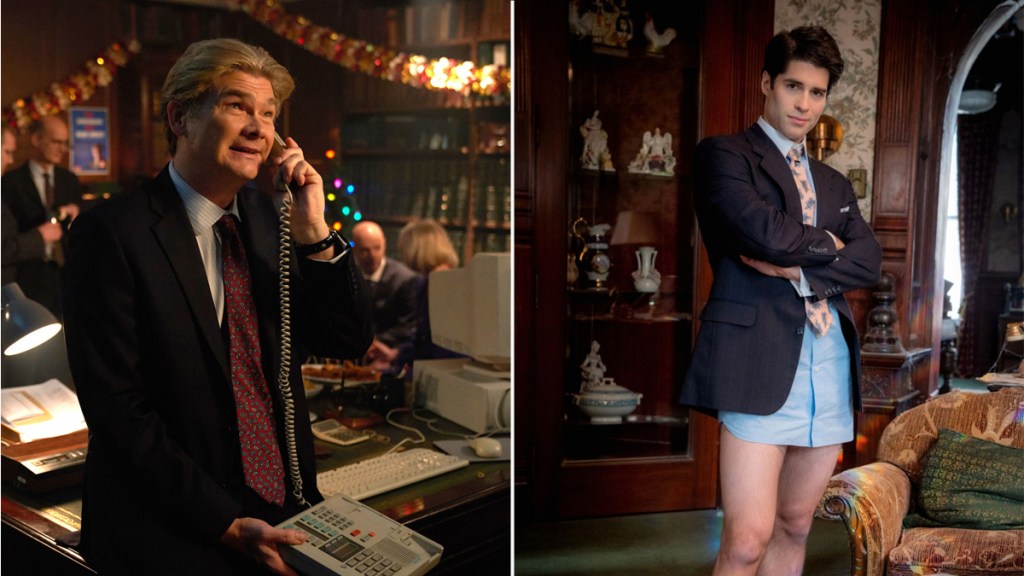 Though 'sleazy politician' is a type recognised around the world, the specificity of Simon Farnaby's character Julian Fawcett MP and his brand of early 90s Tory sleaze has been swapped for something more recognisable in the US: a late 90s finance bro. Asher Grodman (Succession, Law & Order: SVU) plays Trevor, a moneyed frequenter of B-list celeb parties who died trouserless at a "drug-fuelled rager", hence his eternal state of undress. Another difference according to the trailer is that Samantha's head injury doesn't happen as a result of Trevor trying to kill her by pushing her out of a window, but when she trips accidentally over a vase he was able to move using his rudimentary special power.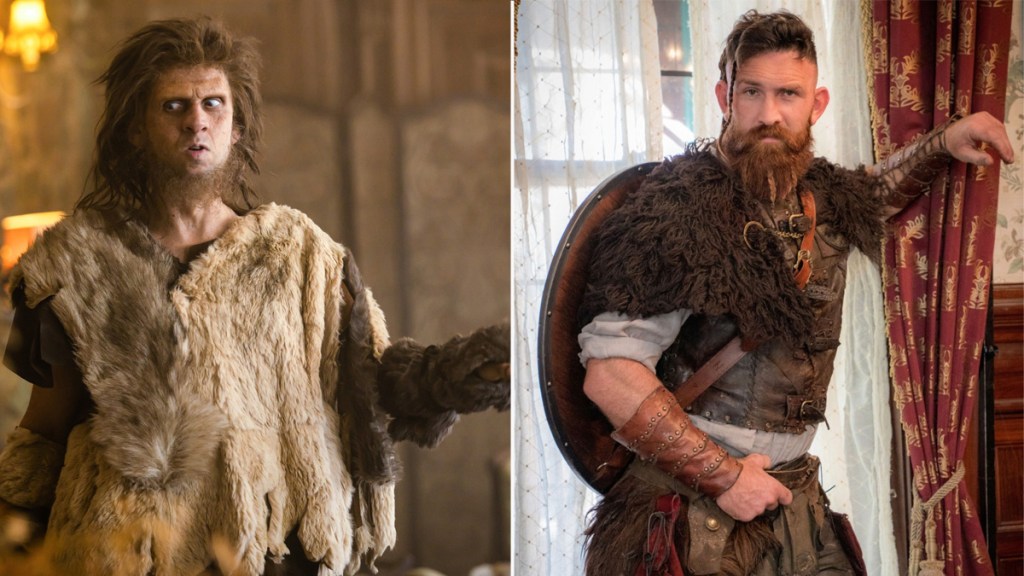 Here's the first real departure: instead of caveman Robin (Laurence Rickard), the CBS series has 11th century Viking explorer Thorfinn, played by Bosch and Doom Patrol's Devan Long. Robin and Thorfinn are both the oldest ghosts in their respective groups, and share the ability to manipulate electricity. Sometimes. If they concentrate really hard. Thorfinn loves cod apparently, while Robin of course, is more of a bum man.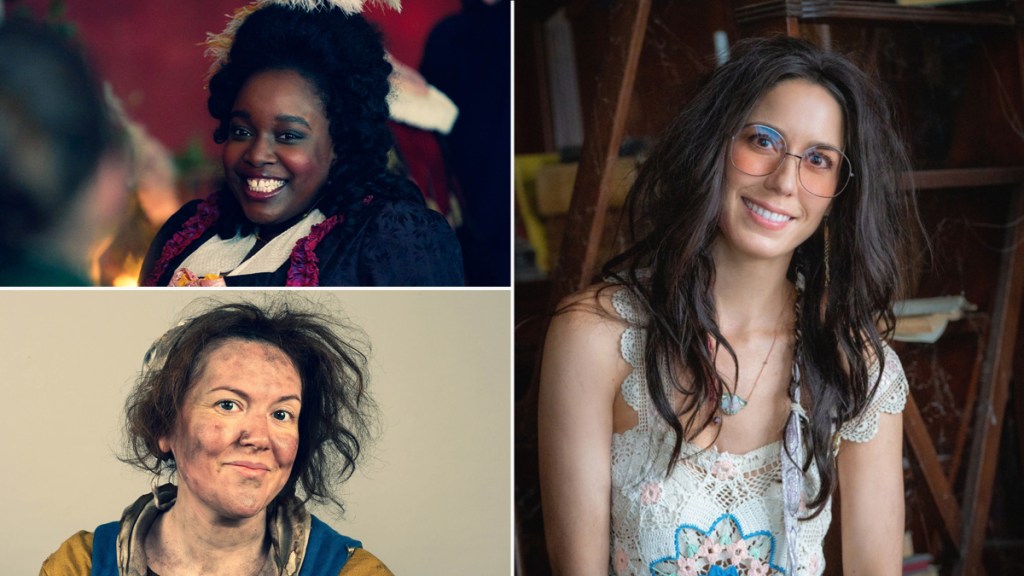 Another new creation: Jane the Virgin's Sheila Carrasco plays 1960s hippie Flower, who died during the summer of love when she was attacked by a bear while on hallucinogens at a music festival. Described as "loving love" and hating rude people, personality-wise she sounds a little like Lolly Adefope's 18th century golden-hearted dimwit Kitty, perhaps with some of Katy Wix's Mary's space-cadet qualities? Or maybe she's entirely her own thing.