2 mins read
'He's All That' Outfits — What Was the Inspiration Behind the Wardrobe?
One of the most anticipated films of the summer is Netflix's He's All That, a modern-day genderbending take on 1999's She's All That, starring influencer Addison Rae. In the new film, Addison's character, Padgett Sawyer, is a popular teen influencer, not unlike Addison in real life. And like in the original film, Padgett makes a bet that she can make anyone over into the "Prom King."
But as far as outfits are concerned, how much of He's All That is inspired by the original film? There are a lot of Easter eggs and callbacks to She's All That, both in casting and costuming, and it's especially evident in the outfits worn by the characters in the new Netflix flick.
Plus, the costume designer has a unique tie to the original film, so she had some significant input when it came to outfit inspiration.
The 'He's All That' costume designer took inspiration from modern-day outfits for the movie.
Not only are there references to the original She's All That in the new movie's outfits, but Denise also made sure to make the movie feel modern and fitting for the characters. Some styles have totally come back around, like the '90s grunge that Cameron dons pre-makeover.
"He was a mix of this cowboy punk," Denise shared, "wearing his G.G. Allin hardcore punk rock T-shirt with his cowboy boots, coming from Wyoming and working with horses."
Article continues below advertisement
And how could we have a movie starring an influencer about an influencer without some influencer fashion? "Because it's Addison, a lot of people wanted to give us stuff and people were really generous," revealed Denise. "It just worked for this movie, because [Padgett] was an influencer."
Denise had a legitimate excuse to scroll endlessly through TikTok to find the right outfits, and wanted to make sure to include some influencer-heavy brands like Alo Yoga, iamkoko.la, Spiritual Gangster, and American Eagle.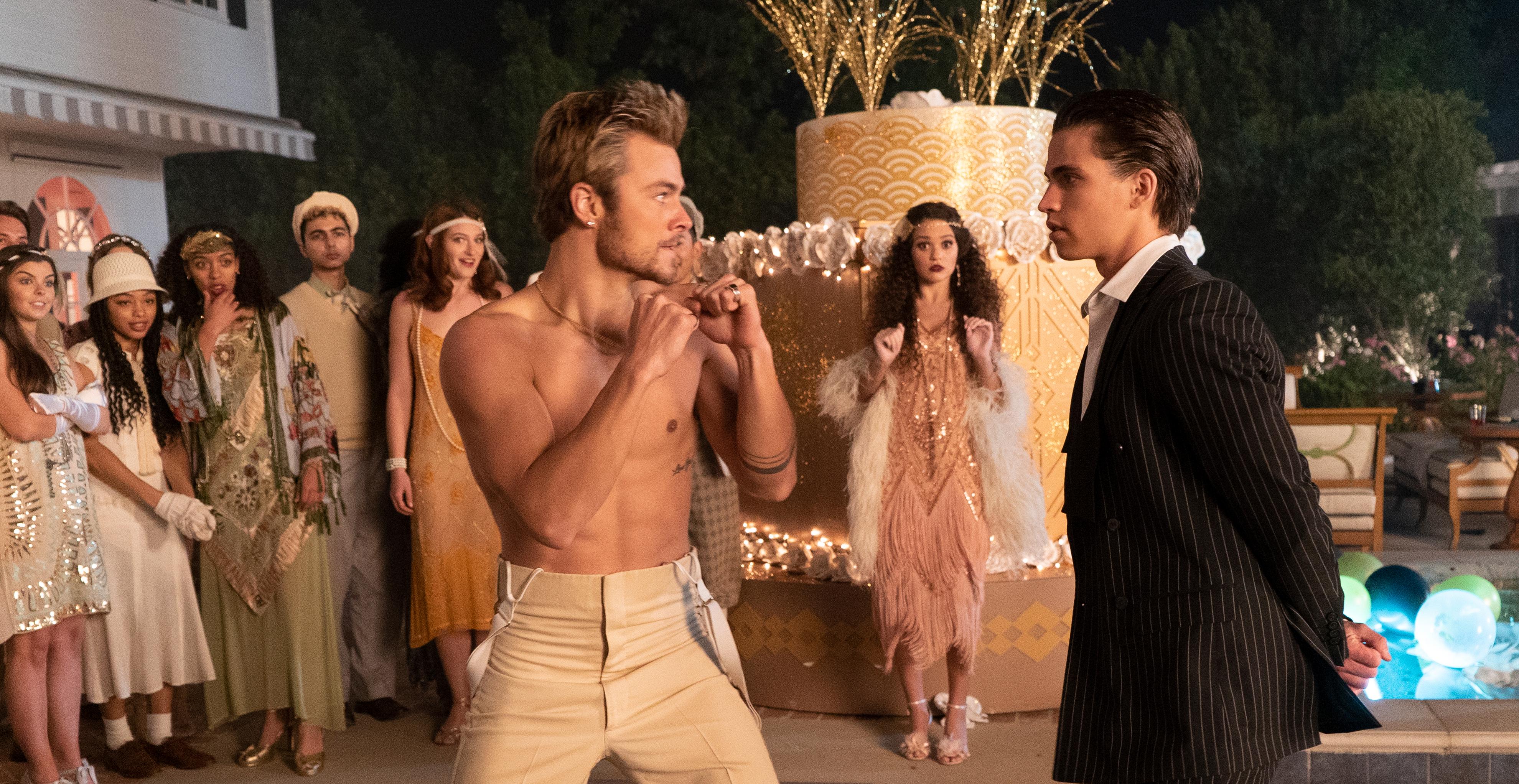 Article continues below advertisement
She especially had fun planning outfits for Jordan Van Draanen (Peyton Meyer). Denise wanted to make some of the more "questionable" influencer styles even more outrageous on Jordan, and found most of his outfits in L.A.'s Santee Alley, an outdoor flea market. Denise remarked that Peyton, the actor, reminded her of his predecessor, Paul Walker, in that they were both great sports.
Whatever you think of the She's All That revival, one reason to keep asking for reboots and modern takes on classic favorites is the fashion. And Denise's costume design in He's All That does not disappoint.